Details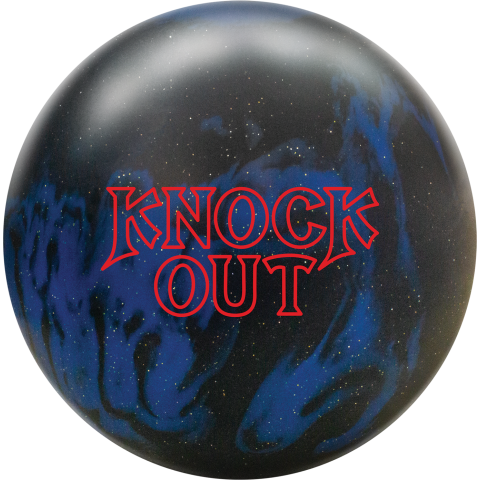 Create Custom Ball Comparison
This Knock Out Black and Blue uses Savvy Hook 3.5 Solid, a slightly stronger cover and motion on the lane. In addition to the stronger cover, we've added sparkle to help it bite through oil, and it uses a stronger finishing process. The Knock Out series is also a perfect complement to the Melee Jab balls, as it uses the same core but a stronger cover and finish. The Knock Out Black and Blue will be another must-have motion in the bag.
Factory Finish
500, 2000 Siaair Micro Pad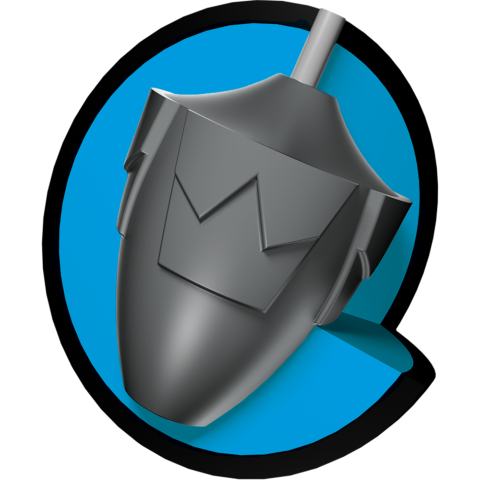 The new Melee Low RG symmetrical core features a curvilinear design to provide maximum energy retention. The new core shape revs quicker producing maximum performance and drilling versatility.
Shop
* This page contains affiliate links, so I may earn a small commission when you make a purchase through the links below, at no additional cost to you.
Similar Balls
Balls Similar to the Brunswick Knock Out Black and Blue
Ball
Brand
Comparison Grade
Coverstock
Core
RG
Diff
MB Diff
US/Overseas Release
Discontinued
Knock Out Black and Blue

Savvy Hook 3.5 Solid

Solid Reactive

Melee Low RG

Symmetric
2.487
0.050
Knock Out
A-

Savvy Hook 3.0 Solid

Solid Reactive

Melee Low RG

Symmetric
2.487
0.050
Knock Out Bruiser
A-

SH 4.0 Solid

Solid Reactive

Melee Low RG

Symmetric
2.487
0.050
Fugitive Solid
A-

Juiced Solid

Solid Reactive

Fugitive

Symmetric
2.486
0.052
Omni
A-

GSV 2.0

Solid Reactive

Omni

Asymmetric
2.501
0.050
0.013
Vapor Zone Solid
A-

Activator Plus 2.0 Solid

Solid Reactive

Zone

Asymmetric
2.478
0.048
0.017
Intimidator
A-

Inciter Max

Solid Reactive

Assailant

Asymmetric
2.481
0.051
0.016
Axiom
A-

NeX Solid

Solid Reactive

Orbital

Symmetric
2.480
0.050
Power Torq
A-

ERT Solid

Solid Reactive

Torq

Symmetric
2.489
0.054
Verge Solid
A-

Inciter Max Traction

Solid Reactive

Threshold

Symmetric
2.476
0.049
Chill
A-

Inciter Max Flip Solid

Solid Reactive

Diva 2.0

Symmetric
2.495
0.051
Zen Master
A-

S77 Response Solid

Solid Reactive

Meditate

Symmetric
2.490
0.051
Melee Hook
A-

Relativity Max

Solid Reactive

Melee Low RG

Symmetric
2.487
0.050
Allure Solid
A-

Traxion SF Solid

Solid Reactive

Allure

Symmetric
2.475
0.049
Pandemonium Solid
A-

Forged + Solid

Solid Reactive

Pandemonium

Symmetric
2.487
0.053
Game Breaker 4
A-

GB 12.0 Solid

Solid Reactive

Enhanced V2

Symmetric
2.480
0.048
Aura Paranormal
A-

Optimum Hook

Solid Reactive

Aura

Asymmetric
2.481
0.052
0.015
Method Solid
A-

Synthesis Solid

Solid Reactive

Magnitude 055 High Diff

Symmetric
2.499
0.055
Eternity Pi
A-

Reserve Blend 901

Solid Reactive

Epoch

Asymmetric
2.490
0.050
0.014
IDOL Helios
A-

XtremeTrax Solid

Solid Reactive

Ikon

Symmetric
2.490
0.052
Crypto
A-

Ai-45

Solid Reactive

Crypto

Symmetric
2.481
0.046
Melee Cross
A-

Savvy Hook Solid

Solid Reactive

Melee Low RG

Symmetric
2.487
0.050
Mindset
A-

Evolution Solid

Solid Reactive

Mindset

Asymmetric
2.487
0.050
0.021
Prism Warp
A-

ACT 2.0

Solid Reactive

Portal

Asymmetric
2.465
0.051
0.018
Mastermind Strategy
A-

Relativity Solid

Solid Reactive

Mastermind (modified)

Asymmetric
2.504
0.048
0.013