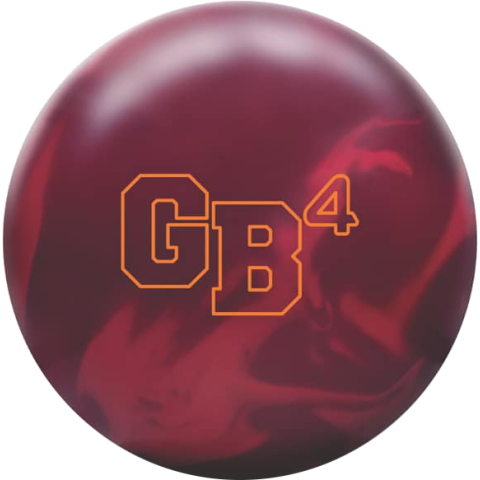 Create Custom Ball Comparison
The Game Breaker series from Ebonite has been the brand's most famous in recent years because of its performance and value, and we are incredibly excited to bring you the new Game Breaker 4 (GB4). Our core engineers carefully dissected the Enhanced V2 core to recreate the physical shape and numbers, knowing that this was the root of the Game Breaker line's success. The GB4 is a solid reactive, featuring the proven GB 12.0 veneer, ensuring the performance and success you demand from a Game Breaker branded ball.
Factory Finish
500, 1500 Siaair Micro Pad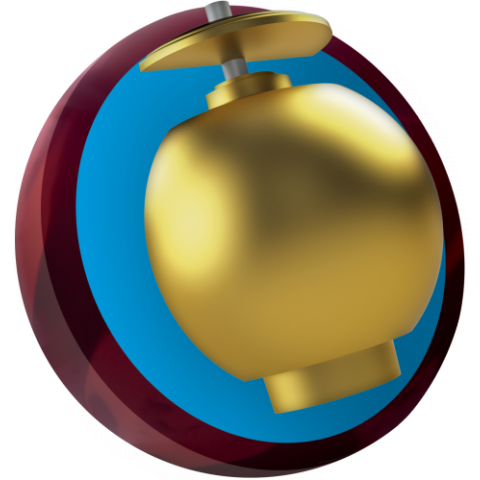 The Enhanced V2 core has been a staple in the Game Breaker line for years. This low RG, medium differential combination produces easy revs throughout the entire lane. The flare potential this core offers is large enough to create a strong, yet predictable move to the pocket at the backend of the lane. 
Balls Similar to the Ebonite Game Breaker 4
Ball
Brand
Comparison Grade
Coverstock
Core
RG
Diff
MB Diff
US/Overseas Release
Discontinued
Game Breaker 4

GB 12.0 Solid

Solid Reactive

Enhanced V2

Symmetric
2.480
0.048
Axiom
A-

NeX Solid

Solid Reactive

Orbital

Symmetric
2.480
0.050
Allure Solid
A-

Traxion SF Solid

Solid Reactive

Allure

Symmetric
2.475
0.049
Crypto
A-

Ai-45

Solid Reactive

Crypto

Symmetric
2.481
0.046
Verge Solid
A-

Inciter Max Traction

Solid Reactive

Threshold

Symmetric
2.476
0.049
Rhodman
A-

Juiced Maxx

Solid Reactive

Spheroid

Symmetric
2.480
0.048
Hero Solid
A-

Activator Plus 2.0 Solid

Solid Reactive

Contra

Symmetric
2.474
0.047
Knock Out
A-

Savvy Hook 3.0 Solid

Solid Reactive

Melee Low RG

Symmetric
2.487
0.050
Fearless
A-

Relentless

Solid Reactive

Contra

Symmetric
2.474
0.047
Vapor Zone Solid
A-

Activator Plus 2.0 Solid

Solid Reactive

Zone

Asymmetric
2.478
0.048
0.017
Knock Out Black and Blue
A-

Savvy Hook 3.5 Solid

Solid Reactive

Melee Low RG

Symmetric
2.487
0.050
Obsession
A-

Envy Solid CFI

Solid Reactive

Obsession

Asymmetric
2.468
0.050
0.013
Quantum Evo Solid
A-

Evolution Solid

Solid Reactive

QCS-12

Asymmetric
2.502
0.048
0.012
Cuda PowerCOR
A-

ERT Solid

Solid Reactive

Cuda PowerCOR

Symmetric
2.501
0.047
Optimus Solid
A-

R2X Solid

Solid Reactive

Tri-Sphere

Symmetric
2.480
0.048
Pandemonium Solid
A-

Forged + Solid

Solid Reactive

Pandemonium

Symmetric
2.487
0.053
Bad Intentions
A-

Juiced Xtreme

Solid Reactive

Spheroid

Symmetric
2.480
0.048
LynX
A-

MSS1000

Solid Reactive

Overb-2

Symmetric
2.480
0.051
Marvel-S
A-

NRG Solid

Solid Reactive

Centripetal

Symmetric
2.480
0.050
Verge
A-

Inciter Solid

Solid Reactive

Threshold

Symmetric
2.476
0.049
Freakshow Solid
A-

Class 8 Solid

Solid Reactive

Freakshow

Symmetric
2.481
0.054
0.001
Maximum Results
A-

TS-1 (Textured Solid 1)

Solid Reactive

Maximum Results

Asymmetric
2.494
0.050
0.030
Damn Good Verge
A-

Inciter Max Traction

Solid Reactive

Threshold M.D.

Symmetric
2.467
0.037
Bad Ass
A-

Juiced Solid

Solid Reactive

Spheroid

Symmetric
2.480
0.048
Code of Honor
A-

RCS 5.0

Solid Reactive

CB-2 Asymmetric

Asymmetric
2.480
0.049
0.017