Details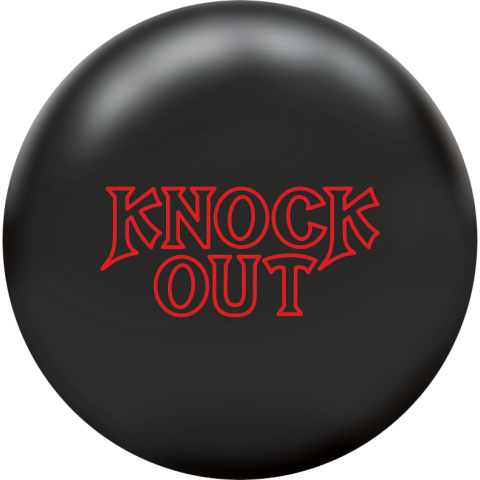 Create Custom Ball Comparison
Discontinued
A Melee core, Savvy Hook 3.0 Solid, and just plain black, the new Brunswick Knock Out is destined to be one of Brunswick's hottest balls. The Knock Out will be a big symmetric ball motion that will be useful to all styles on medium conditions. It's basically a solid Jab, the world will love it.
Factory Finish
500, 1000, 2000 Siaair Micro Pad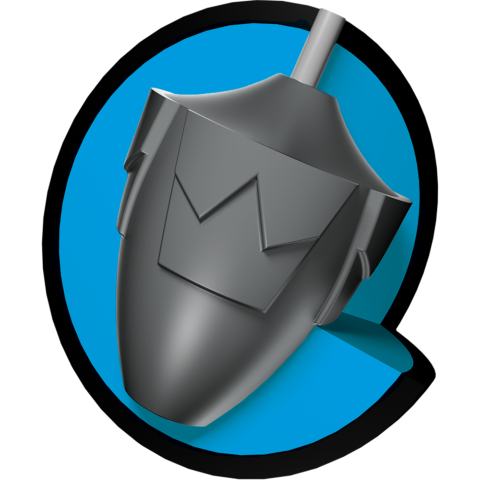 The new Melee Low RG symmetrical core features a curvilinear design to provide maximum energy retention. The new core shape revs quicker producing maximum performance and drilling versatility.
Shop
Similar Balls
Balls Similar to the Brunswick Knock Out
Ball
Brand
Comparison Grade
Coverstock
Core
RG
Diff
MB Diff
US/Overseas Release
Discontinued
Knock Out

Savvy Hook 3.0 Solid

Solid Reactive

Melee Low RG

Symmetric
2.487
0.050
Knock Out Bruiser
A

SH 4.0 Solid

Solid Reactive

Melee Low RG

Symmetric
2.487
0.050
Allure Solid
A

Traxion SF Solid

Solid Reactive

Allure

Symmetric
2.475
0.049
Knock Out Black and Blue
A-

Savvy Hook 3.5 Solid

Solid Reactive

Melee Low RG

Symmetric
2.487
0.050
Incognito
A-

S. H. A. R. P.

Solid Reactive

Incognito

Asymmetric
2.487
0.053
0.017
Axiom
A-

NeX Solid

Solid Reactive

Orbital

Symmetric
2.480
0.050
Pandemonium Solid
A-

Forged + Solid

Solid Reactive

Pandemonium

Symmetric
2.487
0.053
Game Breaker 4
A-

GB 12.0 Solid

Solid Reactive

Enhanced V2

Symmetric
2.480
0.048
Verge Solid
A-

Inciter Max Traction

Solid Reactive

Threshold

Symmetric
2.476
0.049
Zen Master
A-

S77 Response Solid

Solid Reactive

Meditate

Symmetric
2.490
0.051
Power Torq
A-

ERT Solid

Solid Reactive

Torq

Symmetric
2.489
0.054
IDOL Helios
A-

XtremeTrax Solid

Solid Reactive

Ikon

Symmetric
2.490
0.052
Crypto
A-

Ai-45

Solid Reactive

Crypto

Symmetric
2.481
0.046
Katana Dragon
A-

Forged-X

Solid Reactive

Katana

Asymmetric
2.503
0.050
0.020
Impulse Solid
A-

Reflex Solid

Solid Reactive

Impulse

Symmetric
2.490
0.050
Raptor Supreme
A-

Coercion MXC (MaXimum Continuation)

Solid Reactive

Affliction

Symmetric
2.500
0.052
Cuda PowerCOR
A-

ERT Solid

Solid Reactive

Cuda PowerCOR

Symmetric
2.501
0.047
LynX
A-

MSS1000

Solid Reactive

Overb-2

Symmetric
2.480
0.051
Hero Solid
A-

Activator Plus 2.0 Solid

Solid Reactive

Contra

Symmetric
2.474
0.047
Mission Unknown
A-

GB 12.7 Solid

Solid Reactive

Mission 1.0

Asymmetric
2.490
0.050
0.013
Rhodman
A-

Juiced Maxx

Solid Reactive

Spheroid

Symmetric
2.480
0.048
Fugitive Solid
A-

Juiced Solid

Solid Reactive

Fugitive

Symmetric
2.486
0.052
IDOL
A-

MicroTrax-S18

Solid Reactive

Ikon

Symmetric
2.490
0.052
Black Widow 2.0
A-

Aggression Solid

Solid Reactive

Gas Mask

Asymmetric
2.500
0.058
0.016
Vapor Zone Solid
A-

Activator Plus 2.0 Solid

Solid Reactive

Zone

Asymmetric
2.478
0.048
0.017