Details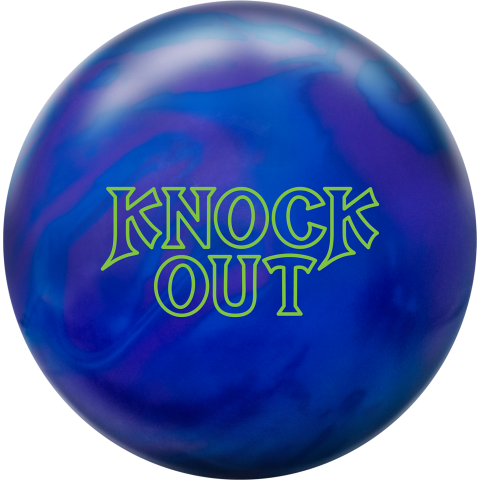 Create Custom Ball Comparison
Brunswick is excited to add the Knock Out Bruiser to the proven Knock Out line. The Knock Out has become one of Brunswick's most reliable products, providing easy length and a strong move on the backend for a ball with a solid coverstock and surface. The new Knock Out Bruiser uses the updated Savvy Hook 4.0 Solid coverstock for plenty of hook and more change of direction at the breakpoint than bowlers expect from a ball like this. The Knock out has been a go-to on medium to heavier conditions for any style of player and has been a great one-two combination with the Melee Jab series since they share the same proven Melee core.
Factory Finish
500, 1000, 2000 Siaair Micro Pad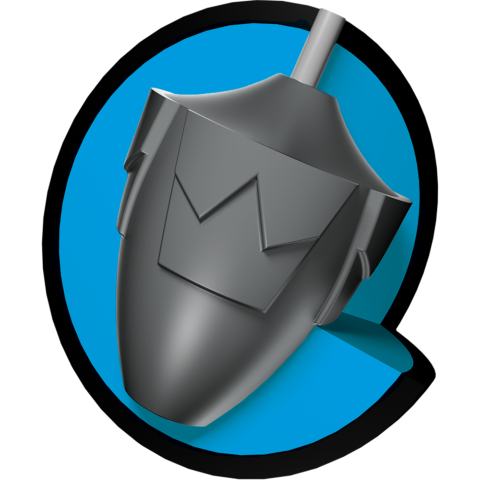 The new Melee Low RG symmetrical core features a curvilinear design to provide maximum energy retention. The new core shape revs quicker producing maximum performance and drilling versatility.
Shop
* This page contains affiliate links, so I may earn a small commission when you make a purchase through the links below, at no additional cost to you.
Similar Balls
Balls Similar to the Brunswick Knock Out Bruiser
Ball
Brand
Comparison Grade
Coverstock
Core
RG
Diff
MB Diff
US/Overseas Release
Discontinued
Knock Out Bruiser

SH 4.0 Solid

Solid Reactive

Melee Low RG

Symmetric
2.487
0.050
Knock Out
A

Savvy Hook 3.0 Solid

Solid Reactive

Melee Low RG

Symmetric
2.487
0.050
Allure Solid
A

Traxion SF Solid

Solid Reactive

Allure

Symmetric
2.475
0.049
Knock Out Black and Blue
A-

Savvy Hook 3.5 Solid

Solid Reactive

Melee Low RG

Symmetric
2.487
0.050
Axiom
A-

NeX Solid

Solid Reactive

Orbital

Symmetric
2.480
0.050
Pandemonium Solid
A-

Forged + Solid

Solid Reactive

Pandemonium

Symmetric
2.487
0.053
Incognito
A-

S. H. A. R. P.

Solid Reactive

Incognito

Asymmetric
2.487
0.053
0.017
Game Breaker 4
A-

GB 12.0 Solid

Solid Reactive

Enhanced V2

Symmetric
2.480
0.048
IDOL Helios
A-

XtremeTrax Solid

Solid Reactive

Ikon

Symmetric
2.490
0.052
Crypto
A-

Ai-45

Solid Reactive

Crypto

Symmetric
2.481
0.046
Power Torq
A-

ERT Solid

Solid Reactive

Torq

Symmetric
2.489
0.054
Verge Solid
A-

Inciter Max Traction

Solid Reactive

Threshold

Symmetric
2.476
0.049
Zen Master
A-

S77 Response Solid

Solid Reactive

Meditate

Symmetric
2.490
0.051
Impulse Solid
A-

Reflex Solid

Solid Reactive

Impulse

Symmetric
2.490
0.050
Cuda PowerCOR
A-

ERT Solid

Solid Reactive

Cuda PowerCOR

Symmetric
2.501
0.047
Marvel-S
A-

NRG Solid

Solid Reactive

Centripetal

Symmetric
2.480
0.050
TNT
A-

eTrax Plus Solid

Solid Reactive

Torpex

Symmetric
2.470
0.052
Fugitive Solid
A-

Juiced Solid

Solid Reactive

Fugitive

Symmetric
2.486
0.052
Marvel
A-

R2X Solid

Solid Reactive

Centripetal

Symmetric
2.480
0.050
!Q
A-

PFT Solid

Solid Reactive

Centripetal

Symmetric
2.480
0.050
Rhodman
A-

Juiced Maxx

Solid Reactive

Spheroid

Symmetric
2.480
0.048
IDOL
A-

MicroTrax-S18

Solid Reactive

Ikon

Symmetric
2.490
0.052
Hero Solid
A-

Activator Plus 2.0 Solid

Solid Reactive

Contra

Symmetric
2.474
0.047
Katana Dragon
A-

Forged-X

Solid Reactive

Katana

Asymmetric
2.503
0.050
0.020
IDOL Pro
A-

eTrax-S19

Solid Reactive

Ikon

Symmetric
2.490
0.052