Details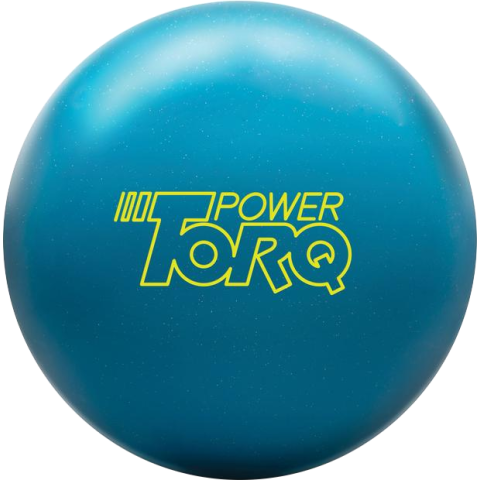 Create Custom Ball Comparison
Discontinued
This Power Torq is not a remake of the early 1990s Power Torq, we revisited the name as homage to the brand's history, but the core and cover combination are new. We increased our development and testing process for this ball, and you'll see evidence of this when you watch the ball motion. We are back to pouring multi-density cores for Columbia 300, something Columbia 300 pioneered and was known for. The multi-density cores allow us to target mass properties within the core body to enhance desired ball motion. The Low RG and High Differential core numbers and new core inner don't appear different on paper, but you will notice the difference on the lanes.
Factory Finish
500/2000 Siaair Micro Pad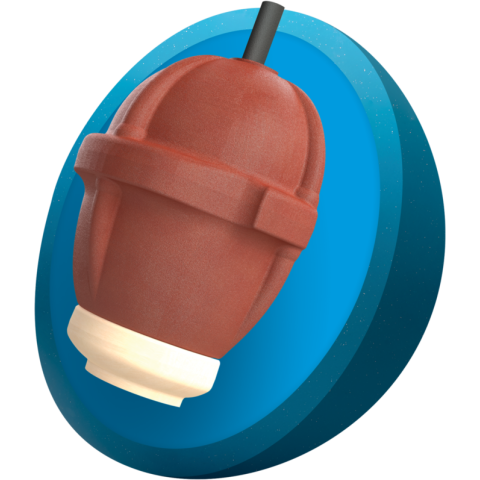 Shop
* This page contains affiliate links, so I may earn a small commission when you make a purchase through the links below, at no additional cost to you.
Similar Balls
Balls Similar to the Columbia 300 Power Torq
Ball
Brand
Comparison Grade
Coverstock
Core
RG
Diff
MB Diff
US/Overseas Release
Discontinued
Power Torq

ERT Solid

Solid Reactive

Torq

Symmetric
2.489
0.054
Envision
A-

GSV-X

Solid Reactive

Envision

Asymmetric
2.501
0.053
0.010
Defender
A-

ACT 3.0 Solid

Solid Reactive

Portal X

Asymmetric
2.473
0.054
0.015
Trail Blazer Solid
A-

MOtion Magic Solid

Solid Reactive

Trail Blazer

Asymmetric
2.484
0.052
0.020
Pandemonium Solid
A-

Forged + Solid

Solid Reactive

Pandemonium

Symmetric
2.487
0.053
Knock Out Black and Blue
A-

Savvy Hook 3.5 Solid

Solid Reactive

Melee Low RG

Symmetric
2.487
0.050
Crypto
A-

Ai-45

Solid Reactive

Crypto

Symmetric
2.481
0.046
Knock Out
A-

Savvy Hook 3.0 Solid

Solid Reactive

Melee Low RG

Symmetric
2.487
0.050
IDOL Helios
A-

XtremeTrax Solid

Solid Reactive

Ikon

Symmetric
2.490
0.052
Trident Odyssey
A-

Coercion FYS Solid

Solid Reactive

Turbulent

Asymmetric
2.490
0.054
0.017
Zen Master
A-

S77 Response Solid

Solid Reactive

Meditate

Symmetric
2.490
0.051
Choice Solid
A-

GSV-1 Solid

Solid Reactive

MOD-1

Symmetric
2.490
0.054
Knock Out Bruiser
A-

SH 4.0 Solid

Solid Reactive

Melee Low RG

Symmetric
2.487
0.050
Warrant Solid
A-

N-Forcer SF Solid

Solid Reactive

Captive

Asymmetric
2.505
0.054
0.012
Raptor Supreme
A-

Coercion MXC (MaXimum Continuation)

Solid Reactive

Affliction

Symmetric
2.500
0.052
Trident Abyss
A-

Coercion HV3 (High Volume 3rd Generation)

Solid Reactive

Turbulent

Asymmetric
2.490
0.054
0.017
Big Bro Jacked
A-

Reverie 4 (RVR 4) ANT-iVi Solid

Solid Reactive

Dominance

Asymmetric
2.484
0.054
0.021
Incognito
A-

S. H. A. R. P.

Solid Reactive

Incognito

Asymmetric
2.487
0.053
0.017
Method Solid
A-

Synthesis Solid

Solid Reactive

Magnitude 055 High Diff

Symmetric
2.499
0.055
Conspiracy Scheme
A-

MOtion Magic Solid

Solid Reactive

Conspiracy

Asymmetric
2.487
0.056
0.021
Forge Flare
A-

Coercion MXC (MaXimum Continuation)

Solid Reactive

Detonator

Symmetric
2.470
0.055
Precision Solid
A-

Prime Solid

Solid Reactive

Precision SD (Single Density)

Asymmetric
2.490
0.054
0.020
Chaos Black
A-

Exciter Solid

Solid Reactive

Chaos

Symmetric
2.480
0.054
Scandal
A-

Semtex Solid CFI

Solid Reactive

Scandal

Symmetric
2.480
0.054
IDOL
A-

MicroTrax-S18

Solid Reactive

Ikon

Symmetric
2.490
0.052