Details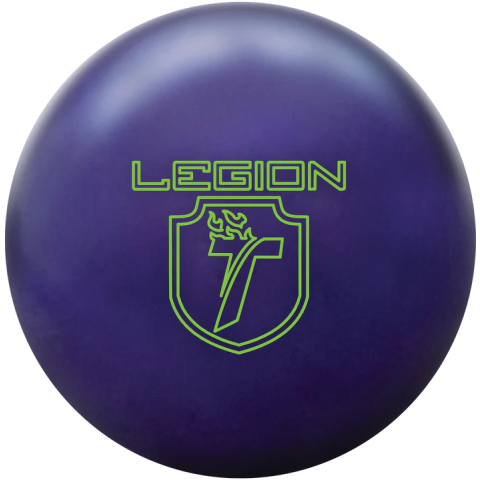 Create Custom Ball Comparison
The Legion Solid is not a remake of the original Legion but an improvement on one of Track's most requested releases. This one features the same proven LT-2 core found in previous releases but with a solid version of our Prime Response cover used in our Proof line. The updated cover gives the Legion Solid the same mid-lane reaction as the original, with an extra kick down the lane.
Factory Finish
500/2000 Siaair Micro Pad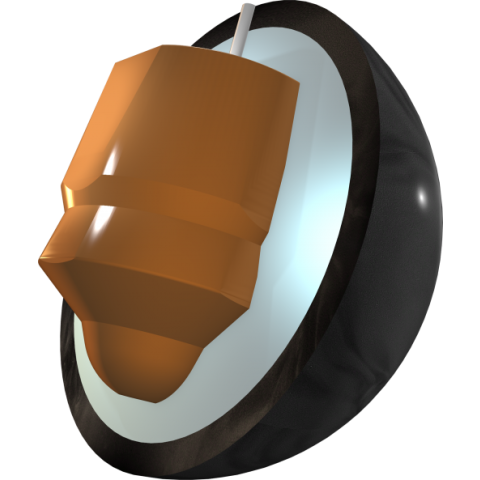 The LT-2 core was previously featured in Track's Legion Solid. This core is designed to retain its energy for the part of the lane where every bowler loves to see their ball hook, the backend.
Shop
* This page contains affiliate links, so I may earn a small commission when you make a purchase through the links below, at no additional cost to you.
Similar Balls
Balls Similar to the Track Legion Solid
Ball
Brand
Comparison Grade
Coverstock
Core
RG
Diff
MB Diff
US/Overseas Release
Discontinued
Legion Solid

Prime Response

Solid Reactive

LT-2

Asymmetric
2.500
0.046
0.011
Envision
A-

GSV-X

Solid Reactive

Envision

Asymmetric
2.501
0.053
0.010
Solid Idea
A-

E8

Solid Reactive

F. R. E. Response (Forward Rolling Ellipses)

Asymmetric
2.495
0.045
0.017
Quantum Evo Solid
A-

Evolution Solid

Solid Reactive

QCS-12

Asymmetric
2.502
0.048
0.012
Crypto
A-

Ai-45

Solid Reactive

Crypto

Symmetric
2.481
0.046
Cuda PowerCOR
A-

ERT Solid

Solid Reactive

Cuda PowerCOR

Symmetric
2.501
0.047
Omni
A-

GSV 2.0

Solid Reactive

Omni

Asymmetric
2.501
0.050
0.013
Legion Solid (2015)
A-

MR-6 Solid

Solid Reactive

LT-2

Asymmetric
2.500
0.046
0.011
Pride
A-

Coercion UCS (Ultimate Continuation Solid)

Solid Reactive

Dominion

Asymmetric
2.500
0.042
0.010
Triton Elite
A-

QR-7 Solid

Solid Reactive

MC2

Symmetric
2.510
0.046
Latitude
A-

QR-8 Solid

Solid Reactive

MC2 (Latitude)

Symmetric
2.511
0.045
Aero
A-

GSV-X

Solid Reactive

Aero

Asymmetric
2.504
0.050
0.015
Mastermind Strategy
A-

Relativity Solid

Solid Reactive

Mastermind (modified)

Asymmetric
2.504
0.048
0.013
Authority Solid
A-

ERT 2.0 Solid

Solid Reactive

Authority

Asymmetric
2.503
0.050
0.020
Pride Dynasty
A-

Leverage MFS Solid

Solid Reactive

Dominion

Asymmetric
2.500
0.042
0.010
Aspect
A-

S77 Response Solid

Solid Reactive

Reflector Symmetric

Symmetric
2.510
0.048
Igniter Solid
B+

Relativity 3.0 Solid

Solid Reactive

Brink

Symmetric
2.508
0.043
Guru Supreme
B+

Guru Supreme

Solid Reactive

Guru

Asymmetric
2.501
0.044
0.018
Cash
B+

Cash Solid

Solid Reactive

Cash

Asymmetric
2.504
0.048
0.020
Jagged Edge Solid
B+

Relativity 2.0 Solid

Solid Reactive

Brink

Symmetric
2.508
0.043
Guru Master
B+

Guru Master

Solid Reactive

Guru

Asymmetric
2.501
0.044
0.018
Lx10
B+

QR-6 Solid

Solid Reactive

Face

Asymmetric
2.500
0.049
0.010
Vintage Danger Zone
B+

PK 2016 Solid

Solid Reactive

Vintage Light Bulb Low RG

Symmetric
2.501
0.048
Katana Dragon
B+

Forged-X

Solid Reactive

Katana

Asymmetric
2.503
0.050
0.020
Crux Prime
B+

SPEC Solid

Solid Reactive

Catalyst

Asymmetric
2.500
0.052
0.017