Details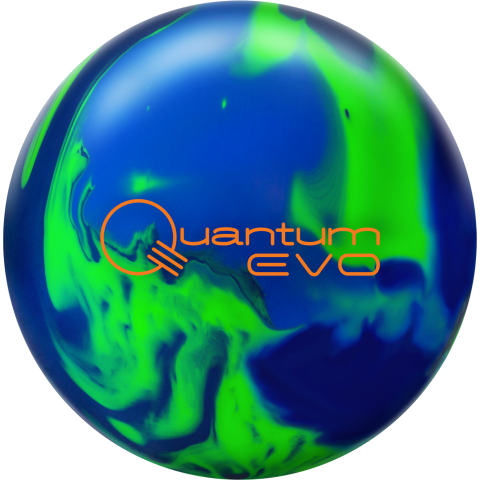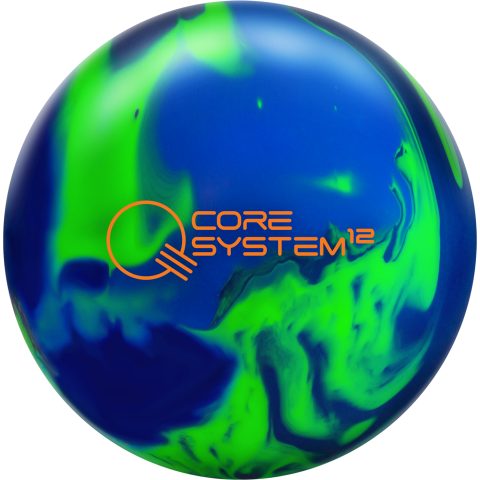 Create Custom Ball Comparison
Discontinued
The Brunswick Quantum Evo line of bowling balls represents the evolution of technology through the history of Brunswick's Quantum series of bowling balls. The Quantum Evo Solid continues with the identifiable mushroom-shaped core. The mushroom-shaped core found in this ball has been modified to include flow-through channels that allow DynamiCore2 to move into the core which helps with adhesion as well as durability and the ball's hitting power. The technological advances with this ball introduce DynamiCore2 which creates the same thick shell effect without the need for an actual thick shell allowing easier revving and more versatility. The Brunswick Quantum Evo Solid features the QCS-12 core is the original mushroom-shaped core that has been modified to complement the solid coverstock. This core has a lower intermediate core value that is perfectly paired with the aggressiveness of the Evo Solid because of a ball motion path that is more round and continuous.
Factory Finish
500, 1500 Siaair Micro Pad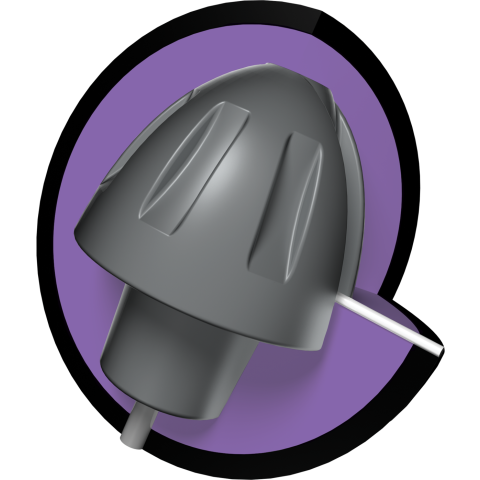 Shop
* This page contains affiliate links, so I may earn a small commission when you make a purchase through the links below, at no additional cost to you.
Similar Balls
Balls Similar to the Brunswick Quantum Evo Solid
Ball
Brand
Comparison Grade
Coverstock
Factory Finish
Core
RG
Diff
MB Diff
US/Overseas Release
Discontinued
Quantum Evo Solid

Evolution Solid

Solid Reactive
500, 1500 Siaair Micro Pad

QCS-12

Asymmetric
2.502
0.048
0.012
Cash
A

Cash Solid

Solid Reactive
500, 1500 Siaair Micro Pad

Cash

Asymmetric
2.504
0.048
0.020
Maximum Results
A-

TS-1 (Textured Solid 1)

Solid Reactive
500, 1500 Siaair Micro Pad

Maximum Results

Asymmetric
2.494
0.050
0.030
Aero
A-

GSV-X

Solid Reactive
500, 1000 Siaair Micro Pad

Aero

Asymmetric
2.504
0.050
0.015
Warrant Solid
A-

N-Forcer SF Solid

Solid Reactive
500, 1500 Siaair Micro Pad

Captive

Asymmetric
2.505
0.054
0.012
Guru Master
A-

Guru Master

Solid Reactive
500, 1500 Siaair Micro Pad

Guru

Asymmetric
2.501
0.044
0.018
Guru Supreme
A-

Guru Supreme

Solid Reactive
500, 1500 Siaair Micro Pad

Guru

Asymmetric
2.501
0.044
0.018
Omni
A-

GSV 2.0

Solid Reactive
500, 2000 Siaair Micro Pad

Omni

Asymmetric
2.501
0.050
0.013
Authority Solid
A-

ERT 2.0 Solid

Solid Reactive
500, 1000 Siaair Micro Pad

Authority

Asymmetric
2.503
0.050
0.020
Obsession
A-

Envy Solid CFI

Solid Reactive
500, 1500 Siaair Micro Pad

Obsession

Asymmetric
2.468
0.050
0.013
Legion Solid
A-

Prime Response

Solid Reactive
500/2000 Siaair Micro Pad

LT-2

Asymmetric
2.500
0.046
0.011
Katana Dragon
A-

Forged-X

Solid Reactive
500, 1000, 2000 Siaair Micro Pad

Katana

Asymmetric
2.503
0.050
0.020
Mastermind Strategy
A-

Relativity Solid

Solid Reactive
500, 2000 Siaair Micro Pad

Mastermind (modified)

Asymmetric
2.504
0.048
0.013
Game Breaker 4
A-

GB 12.0 Solid

Solid Reactive
500, 1500 Siaair Micro Pad

Enhanced V2

Symmetric
2.480
0.048
Eternity Pi
A-

Reserve Blend 901

Solid Reactive
2000 Abralon

Epoch

Asymmetric
2.490
0.050
0.014
Crux Prime
A-

SPEC Solid

Solid Reactive
2000 Abralon

Catalyst

Asymmetric
2.500
0.052
0.017
Mindset
A-

Evolution Solid

Solid Reactive
500/1500 Siaair Micro Pad

Mindset

Asymmetric
2.487
0.050
0.021
Redemption Solid
A-

Aggression NE Solid

Solid Reactive
360, 500, 2000 Siaair Micro Pad

Redemption

Asymmetric
2.498
0.053
0.015
Aspect
A-

S77 Response Solid

Solid Reactive
3000 Abralon

Reflector Symmetric

Symmetric
2.510
0.048
Cuda PowerCOR
A-

ERT Solid

Solid Reactive
500/1500 Siaair Micro Pad

Cuda PowerCOR

Symmetric
2.501
0.047
Zing!
A-

Forged 2 Solid

Solid Reactive
500, 1000, 3000 Siaair Micro Pad

Zing!

Asymmetric
2.499
0.051
0.020
Envision
A-

GSV-X

Solid Reactive
500/2000 Siaair Micro Pad

Envision

Asymmetric
2.501
0.053
0.010
The Fix
A-

The Fix Solid

Solid Reactive
500, 1500 Siaair Micro Pad

Shapeshifter Sym/Asym

Asymmetric
2.511
0.054
Solid Idea
A-

E8

Solid Reactive
3000 Sanded

F. R. E. Response (Forward Rolling Ellipses)

Asymmetric
2.495
0.045
0.017
Mastermind
A-

Honor Roll Solid

Solid Reactive
500, 1500 Siaair Micro Pad

Mastermind

Asymmetric
2.488
0.052
0.015