Details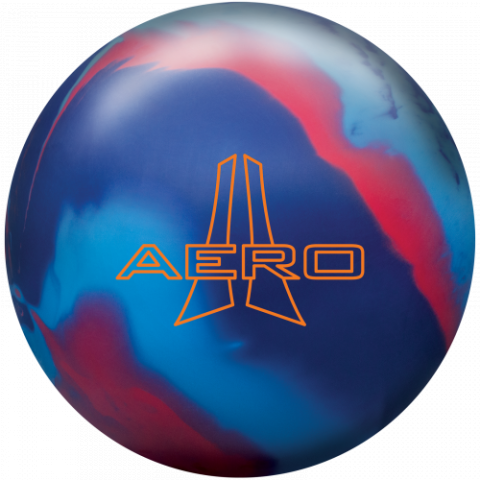 Create Custom Ball Comparison
Discontinued
The Aero fills a gap for Ebonite by offering a more aggressive ball for more substantial volumes of oil compared to the rest of the line. The core, cover, and finish on the Aero is stronger than the Omni and will be an excellent first ball out of the bag to combat fresh conditions and oil.  The Aero, Omni, Allure, and Stingers make for one of the most complete arsenals in any line. 
Factory Finish
500, 1000 Siaair Micro Pad
The Aero core features the game changing, "Drill Anywhere" DOT technology along with the proven DynamiCore technology which gives more power at impact.
Shop
Similar Balls
Balls Similar to the Ebonite Aero
Ball
Brand
Comparison Grade
Coverstock
Core
RG
Diff
MB Diff
US/Overseas Release
Discontinued
Aero

GSV-X

Solid Reactive

Aero

Asymmetric
2.504
0.050
0.015
Authority Solid
A

ERT 2.0 Solid

Solid Reactive

Authority

Asymmetric
2.503
0.050
0.020
Strata
A-

QR-11 Solid

Solid Reactive

Strata

Asymmetric
2.475
0.050
0.017
Zenith
A-

A.X.H. Solid

Solid Reactive

Zenith

Asymmetric
2.485
0.052
0.019
Omni
A-

GSV 2.0

Solid Reactive

Omni

Asymmetric
2.501
0.050
0.013
Katana Dragon
A-

Forged-X

Solid Reactive

Katana

Asymmetric
2.503
0.050
0.020
Quantum Evo Solid
A-

Evolution Solid

Solid Reactive

QCS-12

Asymmetric
2.502
0.048
0.012
Zing!
A-

Forged 2 Solid

Solid Reactive

Zing!

Asymmetric
2.499
0.051
0.020
Crux Prime
A-

SPEC Solid

Solid Reactive

Catalyst

Asymmetric
2.500
0.052
0.017
Redemption Solid
A-

Aggression NE Solid

Solid Reactive

Redemption

Asymmetric
2.498
0.053
0.015
Cash
A-

Cash Solid

Solid Reactive

Cash

Asymmetric
2.504
0.048
0.020
Envision
A-

GSV-X

Solid Reactive

Envision

Asymmetric
2.501
0.053
0.010
Pitbull Bark
A-

Composite Fang Max

Solid Reactive

Pitbull

Asymmetric
2.486
0.055
0.020
Maximum Results
A-

TS-1 (Textured Solid 1)

Solid Reactive

Maximum Results

Asymmetric
2.494
0.050
0.030
Reality
A-

S84 Response Solid

Solid Reactive

Disturbance

Asymmetric
2.490
0.052
0.018
Mastermind Strategy
A-

Relativity Solid

Solid Reactive

Mastermind (modified)

Asymmetric
2.504
0.048
0.013
Thug Unruly
A-

Class 13G

Solid Reactive

Thug

Asymmetric
2.505
0.052
0.015
Hip Star
A-

Dazzler 2

Solid Reactive

Renovator

Symmetric
2.504
0.052
Savage
A-

Exciter Solid

Solid Reactive

Savage

Asymmetric
2.490
0.051
0.016
Mindset
A-

Evolution Solid

Solid Reactive

Mindset

Asymmetric
2.487
0.050
0.021
Halo
A-

MicroTrax-S18

Solid Reactive

Centrum

Asymmetric
2.490
0.050
0.018
Alpha Crux
A-

GI-16 Solid

Solid Reactive

Catalyst

Asymmetric
2.500
0.052
0.017
Pitbull
A-

Composite Bite

Solid Reactive

Pitbull

Asymmetric
2.486
0.055
0.020
Super Nova
A-

NeX Solid

Solid Reactive

Ignition

Asymmetric
2.490
0.052
0.019
Grudge
A-

Composite Hook Solid

Solid Reactive

Grudge

Asymmetric
2.490
0.056
0.014