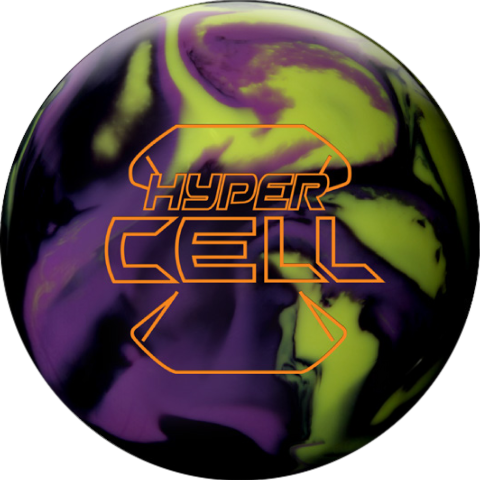 Create Custom Ball Comparison
Discontinued
The Cell was a lane-dominating superhero. I am Hyper Cell, the evolution of power, with my proven Nucleus™ Core and new 80H™ MicroBite™ coverstock. My purpose is to take your game to greatness and make you the hero.
REAL POWER COMES FROM WITHIN
Like all superheroes, I have incredible guts. My Nucleus™ Core, a gift from the Cell, gives me strength and the ability to dominate the lanes through continuous motion and unstoppable power. The pins should know better than to test me.
SUPERHEROES CAN HANDLE ANYTHING
Part of being a hero is having tough skin capable of standing up to everything in your way. My 80H™ MicroBite™ coverstock is the strongest Roto Grip has ever developed and gives me unimaginable power. Even the oiliest conditions aren't a problem for me.
EVEN THE SLICKEST VILLAINS CAN'T STOP ME
My 2000-grit pad finish is one of the greatest weapons in my arsenal. Combine that with my Nucleus Core and 80H MicroBite coverstock and you're dealing with heavy oil's worst nightmare. So bring it on, heavy oil. You're no match me.
Factory Finish
2000 Abralon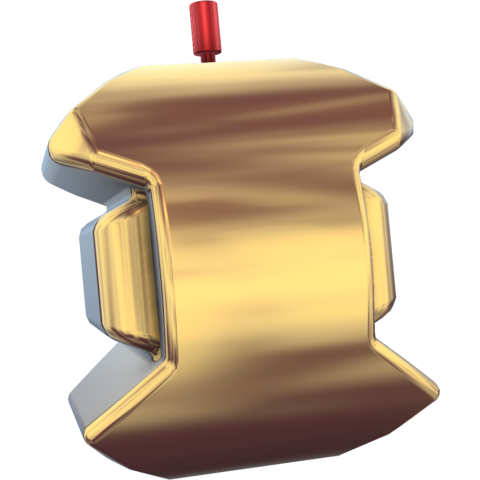 The Nucleus Core is hands down the most versatile asymmetrical core design ever created in the history of forever. First seen in the original Cell back in the day, this part has withstood the test of time and still performs better than most. No matter how it is drilled, no matter the rev rate, no matter the ball speed, this core always gets into motion and stays in motion all the way through the pin deck.
Balls Similar to the Roto Grip Hyper Cell
Ball
Brand
Comparison Grade
Coverstock
Core
RG
Diff
MB Diff
US/Overseas Release
Discontinued
Hyper Cell

80H MicroBite

Solid Reactive

Nucleus

Asymmetric
2.520
0.056
0.018
UFO
A-

MicroTrax-S20

Solid Reactive

Equalizer Technology (E.T.)

Asymmetric
2.520
0.054
0.016
Eternal Cell
A-

75M Solid

Solid Reactive

Nucleus

Asymmetric
2.520
0.056
0.018
No Rules
A-

Micro DNA

Solid Reactive

Chaotic

Asymmetric
2.510
0.053
0.018
No Rules EXIST
A-

Reckless

Solid Reactive

Chaotic

Asymmetric
2.510
0.053
0.018
Vivid
A-

NRG Solid

Solid Reactive

M.A.D.

Asymmetric
2.520
0.050
0.017
Cell
A-

Cytoplasmic

Solid Reactive

Nucleus

Asymmetric
2.520
0.056
0.018
Menace
A-

74H

Solid Reactive

Cage

Asymmetric
2.520
0.054
0.015
Alpha Crux
A-

GI-16 Solid

Solid Reactive

Catalyst

Asymmetric
2.500
0.052
0.017
Theory
A-

Insight Solid

Solid Reactive

Triliptic

Asymmetric
2.490
0.058
0.013
Pro-Motion
A-

SPEC Solid

Solid Reactive

Piston

Symmetric
2.520
0.049
Crux Prime
B+

SPEC Solid

Solid Reactive

Catalyst

Asymmetric
2.500
0.052
0.017
Nightmare
B+

Class 8 Solid

Solid Reactive

Nightmare

Asymmetric
2.505
0.052
0.013
Archetype
B+

QR-11 Solid

Solid Reactive

I-Core 3.0 Slim

Asymmetric
2.518
0.053
0.020
Antics
B+

AR 300

Solid Reactive

Hi-Dynamix

Asymmetric
2.500
0.054
0.016
Command Solid
B+

ARS Solid

Solid Reactive

Movement

Asymmetric
2.513
0.053
0.021
Reax
B+

Reax Solid

Solid Reactive

Reax

Asymmetric
2.492
0.054
0.013
Thug Unruly
B+

Class 13G

Solid Reactive

Thug

Asymmetric
2.505
0.052
0.015
Total Bedlam
B+

Full Tilt 6.0 Solid

Solid Reactive

Bedlam 2.0

Asymmetric
2.530
0.055
0.012
Challenge
B+

RCS

Solid Reactive

AXS

Asymmetric
2.510
0.057
0.017
Sure Lock
B+

GI-17 Solid

Solid Reactive

RAD-X

Asymmetric
2.480
0.054
0.018
The Fix
B+

The Fix Solid

Solid Reactive

Shapeshifter Sym/Asym

Asymmetric
2.511
0.054
Envy
B+

Envy Solid

Solid Reactive

Launcher

Asymmetric
2.505
0.055
0.021
Halo
B+

MicroTrax-S18

Solid Reactive

Centrum

Asymmetric
2.490
0.050
0.018
Ruckus Feud
B+

Class 12

Solid Reactive

Ruckus

Asymmetric
2.540
0.052
0.013