Details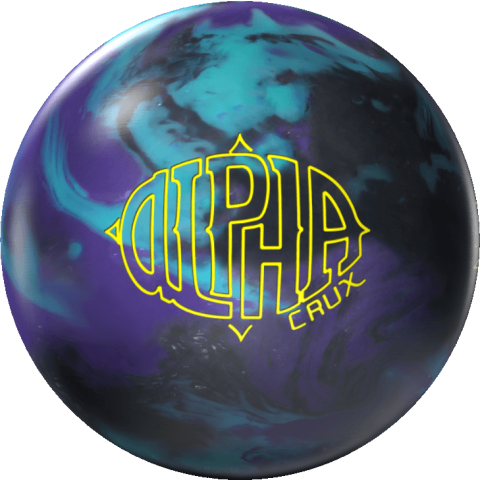 Create Custom Ball Comparison
Discontinued
The Alpha Crux establishes a new performance standard in bowling by improving three key areas of design: flare potential, surface topography, and ease of drilling. The Catalyst Core is a dynamic asymmetrical design which creates unprecedented angle. Wrap this core in all-new, never-before-seen GI-16 Solid Reactive coverstock and what is born is a ball meant for the heaviest of the heavy.
Factory Finish
2000 Abralon
The GI-16 (Game Improvement - 2016) solid reactive coverstock is a force to be reckoned with. In its DNA lies caverns of porosity and cliffs so deep that the shell can cut through the heaviest of patterns. Microcosms of ferocity blanket the entirety of this coverstock material. When the conditions are demanding, look no further than the GI-16 cover.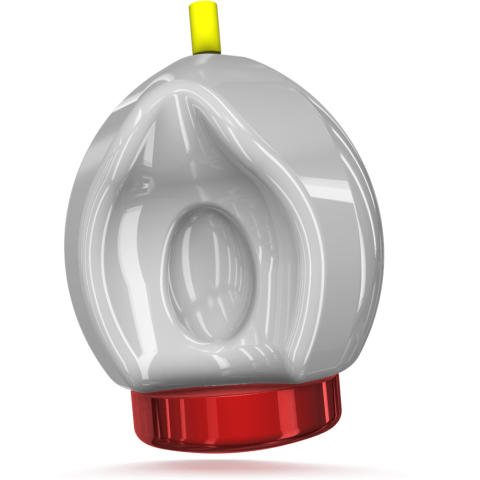 In the heart of the ball lies the innovative Catalyst Core. The genius the design is in the cavity which lets the driller remove less mass with most layouts. No more second guesses or shots in the dark. The ease of drilling is self-evident in this design.
Shop
Similar Balls
Balls Similar to the Storm Alpha Crux
Ball
Brand
Comparison Grade
Coverstock
Factory Finish
Core
RG
Diff
MB Diff
US/Overseas Release
Discontinued
Alpha Crux

GI-16 Solid

Solid Reactive
2000 Abralon

Catalyst

Asymmetric
2.500
0.052
0.017
Crux Prime
A

SPEC Solid

Solid Reactive
2000 Abralon

Catalyst

Asymmetric
2.500
0.052
0.017
No Rules
A

Micro DNA

Solid Reactive
2000 Abralon

Chaotic

Asymmetric
2.510
0.053
0.018
No Rules EXIST
A

Reckless

Solid Reactive
2000 Abralon

Chaotic

Asymmetric
2.510
0.053
0.018
Super Nova
A

NeX Solid

Solid Reactive
2000 Abralon

Ignition

Asymmetric
2.490
0.052
0.019
Halo
A-

MicroTrax-S18

Solid Reactive
2000 Abralon

Centrum

Asymmetric
2.490
0.050
0.018
Reality
A-

S84 Response Solid

Solid Reactive
2000 Abralon

Disturbance

Asymmetric
2.490
0.052
0.018
Thug Unruly
A-

Class 13G

Solid Reactive
500, 2000 Siaair Micro Pad

Thug

Asymmetric
2.505
0.052
0.015
Sure Lock
A-

GI-17 Solid

Solid Reactive
2000 Abralon

RAD-X

Asymmetric
2.480
0.054
0.018
Gravity Evolve
A-

SPEC Solid

Solid Reactive
2000 Abralon

Shape-Lock HD

Asymmetric
2.480
0.052
0.020
Zing!
A-

Forged 2 Solid

Solid Reactive
500, 1000, 3000 Siaair Micro Pad

Zing!

Asymmetric
2.499
0.051
0.020
UFO
A-

MicroTrax-S20

Solid Reactive
2000 Abralon

Equalizer Technology (E.T.)

Asymmetric
2.520
0.054
0.016
Proton PhysiX
A-

NeX Solid

Solid Reactive
2000 Abralon

Atomic

Asymmetric
2.480
0.053
0.017
Mastermind Intellect
A-

Honor Roll A+ Solid

Solid Reactive
500 Siaair, Royal Compound

Mastermind

Asymmetric
2.488
0.052
0.015
Mastermind
A-

Honor Roll Solid

Solid Reactive
500, 1500 Siaair Micro Pad

Mastermind

Asymmetric
2.488
0.052
0.015
Eternity Pi
A-

Reserve Blend 901

Solid Reactive
2000 Abralon

Epoch

Asymmetric
2.490
0.050
0.014
Nightmare
A-

Class 8 Solid

Solid Reactive
500, 1000, 4000 Siaair Micro Pad

Nightmare

Asymmetric
2.505
0.052
0.013
Katana Dragon
A-

Forged-X

Solid Reactive
500, 1000, 2000 Siaair Micro Pad

Katana

Asymmetric
2.503
0.050
0.020
Savage
A-

Exciter Solid

Solid Reactive
500/2000 Abralon

Savage

Asymmetric
2.490
0.051
0.016
Redemption Solid
A-

Aggression NE Solid

Solid Reactive
360, 500, 2000 Siaair Micro Pad

Redemption

Asymmetric
2.498
0.053
0.015
Omni
A-

GSV 2.0

Solid Reactive
500, 2000 Siaair Micro Pad

Omni

Asymmetric
2.501
0.050
0.013
Cash
A-

Cash Solid

Solid Reactive
500, 1500 Siaair Micro Pad

Cash

Asymmetric
2.504
0.048
0.020
Envision
A-

GSV-X

Solid Reactive
500/2000 Siaair Micro Pad

Envision

Asymmetric
2.501
0.053
0.010
Hyper Cell
A-

80H MicroBite

Solid Reactive
2000 Abralon

Nucleus

Asymmetric
2.520
0.056
0.018
Trident Abyss
A-

Coercion HV3 (High Volume 3rd Generation)

Solid Reactive
2000 LSS

Turbulent

Asymmetric
2.490
0.054
0.017