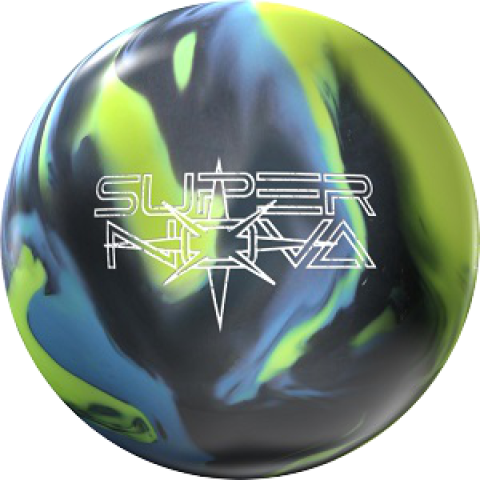 Create Custom Ball Comparison
Performance happens when bowler and ball work together as one. When the ball becomes an extension of the bowler's will. That's performance we measure not on a scoreboard, but in our hearts..
Factory Finish
2000 Abralon
NRG™ has become a staple in Storm's lineup of coverstocks for nearly a decade. It's due time for an upgrade! NeX (Nano Extreme) is Storm's earliest reading cover to date. NeX Solid was remarkably earlier hooking than NRG on any pattern, or any surface we tested it on. Our standardized durability and longevity tests showed NeX created 11% more entry angle and 9.6% more overall hook after 50 shots compared to a fresh NRG cover. Simply put, NeX gives more midlane read than ever WITHOUT sacrificing any backend! Wow.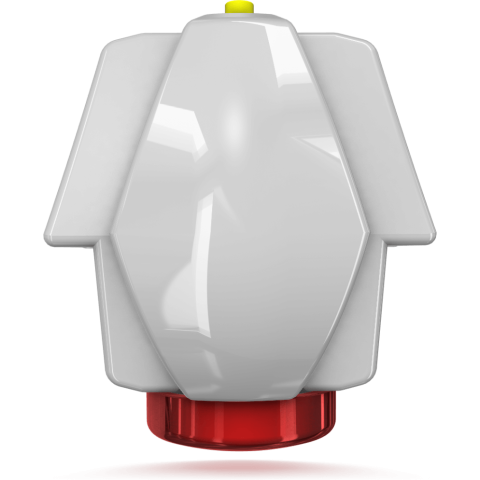 Weight blocks like the Ignition Core rev up fast and finish strong with a more aggressive movement down lane. Need some extra oomph? Then look no further. The Ignition Core pumps out more than 6" of loaded flare potential! That's more than enough differential to amp your adrenaline levels.
Balls Similar to the Storm Super Nova
Ball
Brand
Comparison Grade
Coverstock
Core
RG
Diff
MB Diff
US/Overseas Release
Discontinued
Super Nova

NeX Solid

Solid Reactive

Ignition

Asymmetric
2.490
0.052
0.019
Reality
A

S84 Response Solid

Solid Reactive

Disturbance

Asymmetric
2.490
0.052
0.018
Halo
A

MicroTrax-S18

Solid Reactive

Centrum

Asymmetric
2.490
0.050
0.018
Gravity Evolve
A

SPEC Solid

Solid Reactive

Shape-Lock HD

Asymmetric
2.480
0.052
0.020
Crux Prime
A

SPEC Solid

Solid Reactive

Catalyst

Asymmetric
2.500
0.052
0.017
Proton PhysiX
A

NeX Solid

Solid Reactive

Atomic

Asymmetric
2.480
0.053
0.017
Alpha Crux
A

GI-16 Solid

Solid Reactive

Catalyst

Asymmetric
2.500
0.052
0.017
Sure Lock
A-

GI-17 Solid

Solid Reactive

RAD-X

Asymmetric
2.480
0.054
0.018
No Rules EXIST
A-

Reckless

Solid Reactive

Chaotic

Asymmetric
2.510
0.053
0.018
Savage
A-

Exciter Solid

Solid Reactive

Savage

Asymmetric
2.490
0.051
0.016
Incognito
A-

S. H. A. R. P.

Solid Reactive

Incognito

Asymmetric
2.487
0.053
0.017
No Rules
A-

Micro DNA

Solid Reactive

Chaotic

Asymmetric
2.510
0.053
0.018
Zenith
A-

A.X.H. Solid

Solid Reactive

Zenith

Asymmetric
2.485
0.052
0.019
Precision Solid
A-

Prime Solid

Solid Reactive

Precision SD (Single Density)

Asymmetric
2.490
0.054
0.020
Trail Blazer Solid
A-

MOtion Magic Solid

Solid Reactive

Trail Blazer

Asymmetric
2.484
0.052
0.020
Trident Odyssey
A-

Coercion FYS Solid

Solid Reactive

Turbulent

Asymmetric
2.490
0.054
0.017
Trident Abyss
A-

Coercion HV3 (High Volume 3rd Generation)

Solid Reactive

Turbulent

Asymmetric
2.490
0.054
0.017
IDOL Helios
A-

XtremeTrax Solid

Solid Reactive

Ikon

Symmetric
2.490
0.052
Zing!
A-

Forged 2 Solid

Solid Reactive

Zing!

Asymmetric
2.499
0.051
0.020
Zen Master
A-

S77 Response Solid

Solid Reactive

Meditate

Symmetric
2.490
0.051
Redemption Solid
A-

Aggression NE Solid

Solid Reactive

Redemption

Asymmetric
2.498
0.053
0.015
Instigator
A-

Inciter Solid

Solid Reactive

Assailant

Asymmetric
2.481
0.051
0.016
Intimidator
A-

Inciter Max

Solid Reactive

Assailant

Asymmetric
2.481
0.051
0.016
IDOL
A-

MicroTrax-S18

Solid Reactive

Ikon

Symmetric
2.490
0.052
UFO
A-

MicroTrax-S20

Solid Reactive

Equalizer Technology (E.T.)

Asymmetric
2.520
0.054
0.016