Details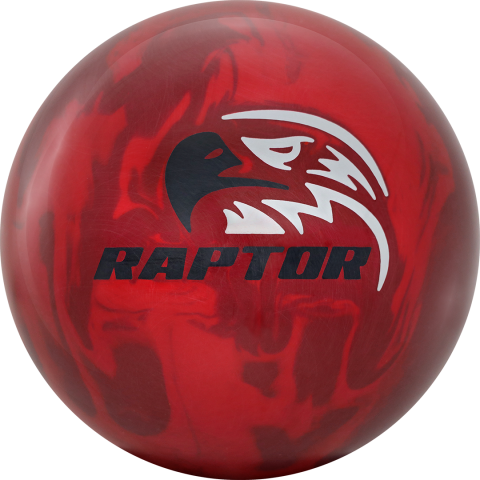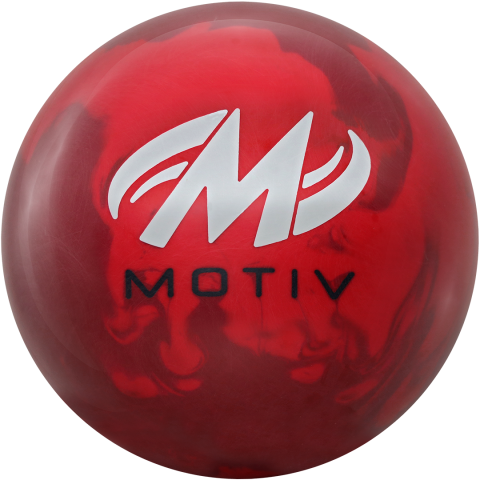 Create Custom Ball Comparison
Introducing the new Raptor Fury, fiercer and more untamed than ever before. A legend in its unwavering control over lanes, the Raptor line has re-emerged to rain carnage! Featuring new Leverage XFS coverstock and the Affliction V2 core, the Raptor Fury is the strongest symmetrical option in the MOTIV line. This will be a critical piece in any bowler's arsenal!
Bearing the legacy of its predecessors, Leverage XFS coverstock technology is built to dominate a modern environment. The new modifications made to Leverage technology digs in the oil, yet provides slightly more length and energy retention than the Jackal Ambush. This allows for more down lane motion and added versatility. This Leverage XFS creates a controllable, benchmark shape for high concentrations of oil.
The Affliction V2 core is the strongest symmetrical core used by MOTIV Bowling. The fast spinning, low RG of the Affliction V2 gives the Raptor Fury strength in the mid lane and control. The high differential of .055 means that the Raptor Fury has incredible flare potential. Many bowlers look primarily to asymmetrical bowling balls for heavy oil. However, the versatility of a symmetrical core can be an advantage due to the outstanding continuation produced.
When to Use
Speed Dominant - For bowlers who struggle to see ball motion, the Raptor Fury will serve as a benchmark.  The versatility of the Affliction V2 core along with the control of the Leverage XFS cover means that speed dominant bowlers will have a predictable ball to take out of their bag first to read the lane.
Balanced - In testing, our balanced bowlers loved that they were able to use the Raptor Fury longer than heavy oil balls are normally used.  The Leverage XFS cover is designed to be used from many angles, allowing bowlers to move in as the lane transitions without being forced out of their ball for fresh.
Rev Dominant - The advantage provided by the Raptor Fur for rev dominant bowlers is primarily found in the core.  Many rev dominant players see too much forward motion down lane from asymmetrical bowling balls.  The symmetrical Affliction V2 core will match up well for bowlers concerned about their heavy oil balls being too forward down lane.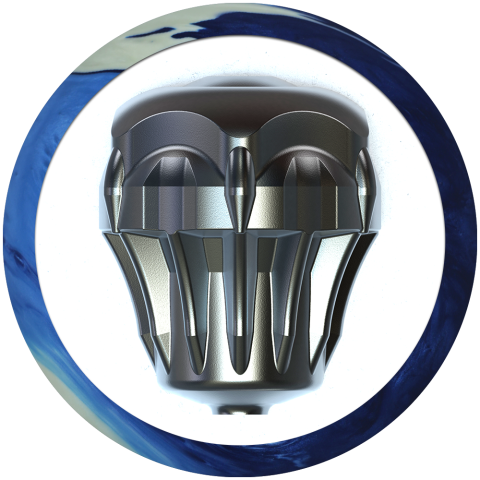 Shop
Similar Balls
Balls Similar to the Motiv Raptor Fury
Ball
Brand
Comparison Grade
Coverstock
Factory Finish
Core
RG
Diff
MB Diff
US/Overseas Release
Discontinued
Raptor Fury

Leverage XFS

Solid Reactive
2000 LSS

Affliction V2

Symmetric
2.480
0.055
Revolt Uprising
A

Helix MXC Solid

Solid Reactive
2000 LSS

Vanquish

Symmetric
2.470
0.056
Forge Flare
A

Coercion MXC (MaXimum Continuation)

Solid Reactive
2000 LSS

Detonator

Symmetric
2.470
0.055
Trident Odyssey
A-

Coercion FYS Solid

Solid Reactive
2000 LSS

Turbulent

Asymmetric
2.490
0.054
0.017
Jackal Legacy
A-

Coercion MXC (MaXimum Continuation)

Solid Reactive
2000 LSS

Predator V2

Asymmetric
2.470
0.054
0.015
Alpha Jackal
A-

Coercion HV3 (High Volume 3rd Generation)

Solid Reactive
2000 LSS

Predator V2

Asymmetric
2.470
0.054
0.015
Jackal Rising
A-

Coercion HV2 (High Volume 2nd Edition)

Solid Reactive
2000 LSS

Predator V3

Asymmetric
2.470
0.055
0.019
Trident Abyss
A-

Coercion HV3 (High Volume 3rd Generation)

Solid Reactive
2000 LSS

Turbulent

Asymmetric
2.490
0.054
0.017
Innovator Solid
A-

MOtion Magic Plus Solid

Solid Reactive
500/1500 Siaair Micro Pad

Innovator

Asymmetric
2.477
0.053
0.012
Power Torq
A-

ERT Solid

Solid Reactive
500/2000 Siaair Micro Pad

Torq

Symmetric
2.489
0.054
Defender
A-

ACT 3.0 Solid

Solid Reactive
500/2000 Siaair Micro Pad

Portal X

Asymmetric
2.473
0.054
0.015
Extreme Envy
A-

Envy Solid CFI

Solid Reactive
500/2000 Siaair Micro Pad

Launcher LRG

Asymmetric
2.479
0.054
0.022
Scandal
A-

Semtex Solid CFI

Solid Reactive
500/2000 Abralon

Scandal

Symmetric
2.480
0.054
Conspiracy Scheme
A-

MOtion Magic Solid

Solid Reactive
500 Siaair, Crown Factory Compound

Conspiracy

Asymmetric
2.487
0.056
0.021
The Hitter
A-

Utility Solid

Solid Reactive
500/1000/2000 Siaair Micro Pad

Hitter

Asymmetric
2.488
0.053
0.015
Forge
A-

Coercion HFS (High Friction Solid)

Solid Reactive
3000 LSS

Detonator

Symmetric
2.470
0.055
Verdict
A-

GSV-1 Solid

Solid Reactive
500/2000 Abralon

Justice

Symmetric
2.480
0.055
0.018
Tyrant
A-

Reflex Solid HST

Solid Reactive
500/2000 Abralon

Tyrant

Asymmetric
2.480
0.056
0.011
Jackal Ambush
A-

Leverage

Solid Reactive
1000 LSS

Predator V2

Asymmetric
2.470
0.054
0.015
Forge Ember
A-

Infusion MXC (MaXimum Continuation) Hybrid

Hybrid Reactive
2000 LSS

Detonator

Symmetric
2.470
0.055
Paragon
A-

QR-11 Solid

Solid Reactive
500/1500 Siaair Micro Pad

I-Core 3.0

Asymmetric
2.486
0.056
0.015
Kingpin
A-

ECA Solid

Solid Reactive
500, 1500 Siaair Micro Pad

Kingpin Ultra Low RG

Asymmetric
2.483
0.055
0.020
Paradox Red
A-

Prime ET (Extra Traction)

Solid Reactive
500/2000 Abralon

I-Core 2.0

Asymmetric
2.480
0.057
0.015
Kingpin Max
A-

ECA-X Solid

Solid Reactive
500, 1000 Siaair Micro Pad

Kingpin Ultra Low RG

Asymmetric
2.483
0.055
0.020
Trail Blazer Solid
A-

MOtion Magic Solid

Solid Reactive
500/2000 Siaair Micro Pad

Trail Blazer

Asymmetric
2.484
0.052
0.020