Details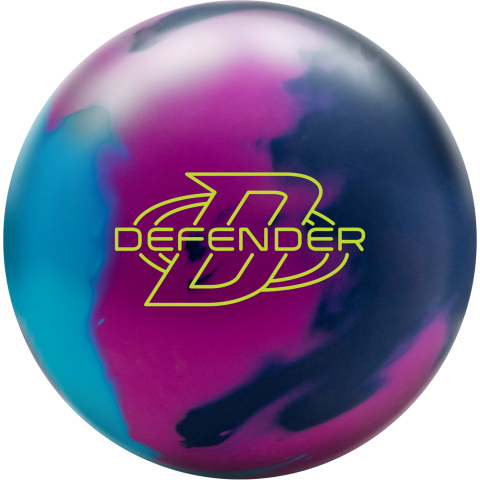 Create Custom Ball Comparison
Super hero look. Super hero performance thanks to the Portal X core and ACT 3.0 Solid coverstock! By adding a dense flip block to the original Prism core, we've raised the RG and total differential enhancing down-lane motion in the Defender!
Factory Finish
500/2000 Siaair Micro Pad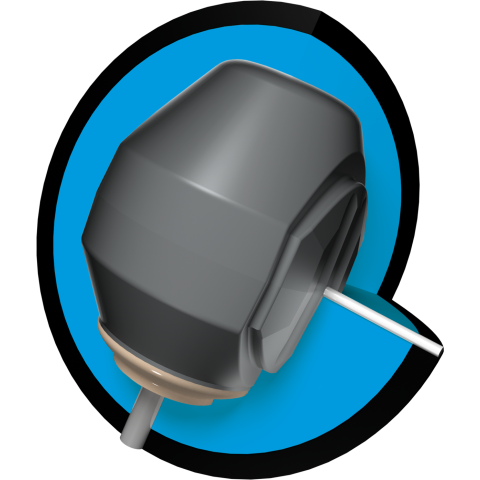 Shop
* This page contains affiliate links, so I may earn a small commission when you make a purchase through the links below, at no additional cost to you.
Similar Balls
Balls Similar to the Brunswick Defender
Ball
Brand
Comparison Grade
Coverstock
Core
RG
Diff
MB Diff
US/Overseas Release
Discontinued
Defender

ACT 3.0 Solid

Solid Reactive

Portal X

Asymmetric
2.473
0.054
0.015
Extreme Envy
A

Envy Solid CFI

Solid Reactive

Launcher LRG

Asymmetric
2.479
0.054
0.022
Trail Blazer Solid
A

MOtion Magic Solid

Solid Reactive

Trail Blazer

Asymmetric
2.484
0.052
0.020
Power Torq
A-

ERT Solid

Solid Reactive

Torq

Symmetric
2.489
0.054
Jackal Ambush
A-

Leverage

Solid Reactive

Predator V2

Asymmetric
2.470
0.054
0.015
Jackal Legacy
A-

Coercion MXC (MaXimum Continuation)

Solid Reactive

Predator V2

Asymmetric
2.470
0.054
0.015
Alpha Jackal
A-

Coercion HV3 (High Volume 3rd Generation)

Solid Reactive

Predator V2

Asymmetric
2.470
0.054
0.015
Envision
A-

GSV-X

Solid Reactive

Envision

Asymmetric
2.501
0.053
0.010
Innovator Solid
A-

MOtion Magic Plus Solid

Solid Reactive

Innovator

Asymmetric
2.477
0.053
0.012
Jackal Ghost
A-

Coercion HFS (High Friction Solid)

Solid Reactive

Predator V2

Asymmetric
2.470
0.054
0.015
Informer
A-

S. H. A. R. P. / TS-1

Solid Reactive

Informer

Asymmetric
2.477
0.051
0.019
DNA
A-

EXO Solid

Solid Reactive

Supercoil

Asymmetric
2.470
0.053
0.023
Forge Flare
A-

Coercion MXC (MaXimum Continuation)

Solid Reactive

Detonator

Symmetric
2.470
0.055
Revolt Uprising
A-

Helix MXC Solid

Solid Reactive

Vanquish

Symmetric
2.470
0.056
Statement Solid
A-

Aggression Solid CFI

Solid Reactive

Statement

Asymmetric
2.470
0.054
0.015
Trident Odyssey
A-

Coercion FYS Solid

Solid Reactive

Turbulent

Asymmetric
2.490
0.054
0.017
Jackal Rising
A-

Coercion HV2 (High Volume 2nd Edition)

Solid Reactive

Predator V3

Asymmetric
2.470
0.055
0.019
Absolute Nirvana
A-

ECS Hook Solid

Solid Reactive

Nirvana Ultra Low RG

Asymmetric
2.477
0.054
0.013
Brutal Collision
A-

HK22 - Inciter Xtreme

Solid Reactive

Collision

Asymmetric
2.462
0.052
0.019
Big Bro Jacked
A-

Reverie 4 (RVR 4) ANT-iVi Solid

Solid Reactive

Dominance

Asymmetric
2.484
0.054
0.021
Rip'D Solid
A-

Aggression Solid CFI

Solid Reactive

Rip'D

Asymmetric
2.480
0.054
0.014
Nirvana
A-

ECS Solid

Solid Reactive

Nirvana Ultra Low RG

Asymmetric
2.477
0.054
0.013
Conspiracy Scheme
A-

MOtion Magic Solid

Solid Reactive

Conspiracy

Asymmetric
2.487
0.056
0.021
Incognito
A-

S. H. A. R. P.

Solid Reactive

Incognito

Asymmetric
2.487
0.053
0.017
Verdict
A-

GSV-1 Solid

Solid Reactive

Justice

Symmetric
2.480
0.055
0.018