Details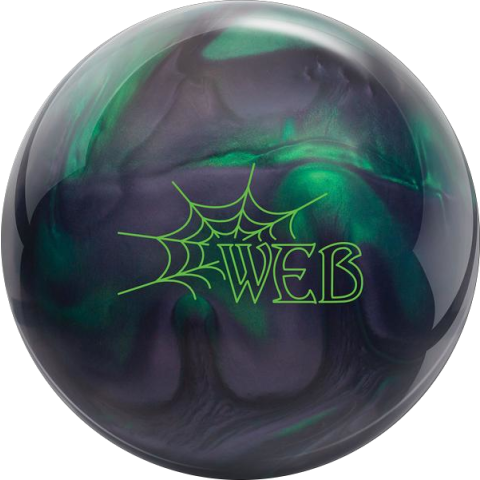 Create Custom Ball Comparison
Discontinued
The Web Pearl is easy through the front of the lane and has a big sweeping backend with great continuation for improved carry. The Web Pearl is a mix of jade and smoke for an unbelievable-looking strike machine.
Factory Finish
500/1000/1500 Siaair, Crown Factory Compound
Aggression Pearl creates easy length through the front part of the lane with an angular move to the pocket at the breakpoint.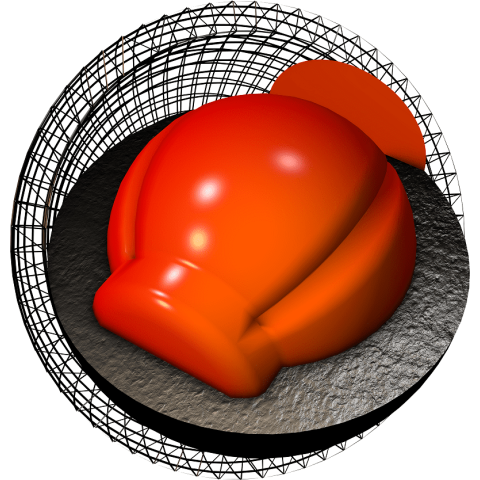 The Spheroid core has many of the dynamic properties found in some of the most successful core shapes in the history of bowling. Arguably, the most successful shape in history was used in the original Blue Hammer. This design was the founding premise behind our new Spheroid shape. The large spheroid was dynamically engineered with large grooves strategically placed along four quadrants on the perimeter in order to lower the RG, while maintaining a medium to high differential for ideal ball reaction. The Spheroid maximizes the friction enhancing properties of the all-new Juiced Solid cover.
Shop
* This page contains affiliate links, so I may earn a small commission when you make a purchase through the links below, at no additional cost to you.
Similar Balls
Balls Similar to the Hammer Web Pearl (2021, Jade/Smoke)
Ball
Brand
Comparison Grade
Coverstock
Core
RG
Diff
MB Diff
US/Overseas Release
Discontinued
Web Pearl (2021, Jade/Smoke)

Aggression Pearl

Pearl Reactive

Spheroid

Symmetric
2.480
0.048
Game Breaker 4 Pearl
A

GB 12.0 Pearl

Pearl Reactive

Enhanced V2

Symmetric
2.480
0.048
Melee Jab Carbon
A

A.X.H. Pearl

Pearl Reactive

Melee Low RG

Symmetric
2.487
0.050
Dynamic Swing Pearl
A

ERT Pearl

Pearl Reactive

Full Swing (modified)

Asymmetric
2.482
0.047
0.012
Attitude
A

Activator Plus 3.0 Pearl

Pearl Reactive

Contra

Symmetric
2.474
0.047
Melee Jab Midnight Blue
A

Savvy Hook 3.0

Pearl Reactive

Melee Low RG

Symmetric
2.487
0.050
Web Pearl (2019)
A-

Aggression Pearl

Pearl Reactive

Spheroid

Symmetric
2.480
0.048
Blackout Pearl
A-

X3P

Pearl Reactive

Trailblazer

Symmetric
2.480
0.048
Game Breaker 3 Pearl
A-

GB 12.7 Pearl

Pearl Reactive

Enhanced V2

Symmetric
2.480
0.048
Scorpion Sting
A-

Semtex Pearl

Pearl Reactive

LED 3.0

Symmetric
2.485
0.045
Rhodman Pearl
A-

Juiced Maxx Pearl

Pearl Reactive

Spheroid

Symmetric
2.480
0.048
Diamond Diva
A-

Inciter Max Flip

Pearl Reactive

Diva 2.0

Symmetric
2.495
0.051
Hero
A-

Activator Plus 2.0 Pearl

Pearl Reactive

Contra

Symmetric
2.474
0.047
Axiom Pearl
A-

NeX Pearl

Pearl Reactive

Orbital

Symmetric
2.480
0.050
Allure
A-

Traxion SF

Pearl Reactive

Allure

Symmetric
2.475
0.049
Bigfoot
A-

TP-1+

Pearl Reactive

Bigfoot

Symmetric
2.468
0.053
Power Torq Pearl
A-

ERT Pearl

Pearl Reactive

Torq

Symmetric
2.489
0.054
Vintage Vapor Zone
A-

Activator Plus 2.0 Pearl

Pearl Reactive

Zone

Asymmetric
2.478
0.048
0.017
Uppercut
A-

Savvy Hook 3.0

Pearl Reactive

Melee Low RG

Symmetric
2.487
0.050
Medusa
A-

Inciter Max Flip

Pearl Reactive

Medusa

Asymmetric
2.507
0.048
0.011
Web M.B.
A-

Semtex NE Pearl

Pearl Reactive

Spheroid Asymmetric

Asymmetric
2.480
0.048
0.018
Verge Pearl
A-

Inciter Pearl

Pearl Reactive

Threshold

Symmetric
2.476
0.049
Melee Jab Blood Red
A-

Savvy Hook 2.0

Pearl Reactive

Melee Low RG

Symmetric
2.487
0.050
Top Speed
A-

HK22 - Formula 1 Pearl

Pearl Reactive

Shifter

Asymmetric
2.478
0.050
0.015
Melee Jab Special Edition
A-

Savvy Hook 2.0

Pearl Reactive

Melee Low RG

Symmetric
2.487
0.050