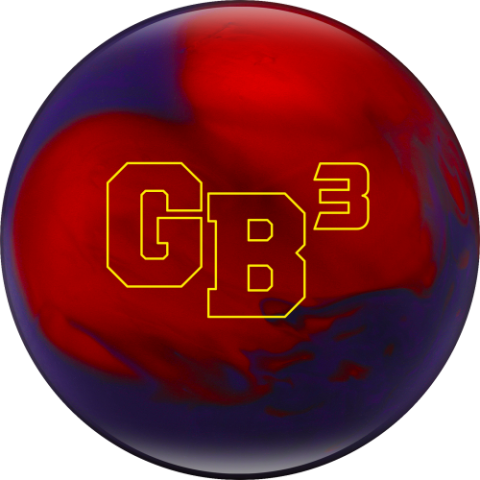 Create Custom Ball Comparison
Discontinued
You thought the GB2 Phenom Pearl was good? We did too. Until we threw this one.
This is the most predictable pearl ball we have made to date and it does it without giving up any down lane motion. The GB3 Pearl is the perfect complement to the GB3 when it's time to move in and open your angles up on a variety of patterns.
Tournament players are going to love this one.
GB 12.7 Pearl - By switching to the pearl version of our GB12.7 cover, the GB3 Pearl will provide more length through the front part of the lane while maintaining the strong mid lane and backend continuation that the Game Breaker series is known for. When the sanded GB3 starts to hook too early, switching to the GB3 Pearl will allow you to stay in your comfort zone.
Factory Finish
500/1000 Abralon, Powerhouse Factory Finish Polish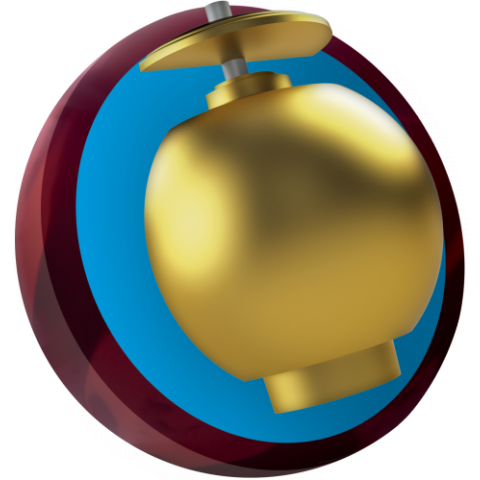 The Enhanced V2 core has been a staple in the Game Breaker line for years. This low RG, medium differential combination produces easy revs throughout the entire lane. The flare potential this core offers is large enough to create a strong, yet predictable move to the pocket at the backend of the lane. 
Balls Similar to the Ebonite Game Breaker 3 Pearl
Ball
Brand
Comparison Grade
Coverstock
Core
RG
Diff
MB Diff
US/Overseas Release
Discontinued
Game Breaker 3 Pearl

GB 12.7 Pearl

Pearl Reactive

Enhanced V2

Symmetric
2.480
0.048
Web Pearl (2019)
A

Aggression Pearl

Pearl Reactive

Spheroid

Symmetric
2.480
0.048
Game Breaker 2 Phenom Pearl
A

GB 11.2 Pearl

Pearl Reactive

Enhanced V2

Symmetric
2.480
0.048
Blackout Pearl
A-

X3P

Pearl Reactive

Trailblazer

Symmetric
2.480
0.048
Web Pearl (2021, Jade/Smoke)
A-

Aggression Pearl

Pearl Reactive

Spheroid

Symmetric
2.480
0.048
Rhodman Pearl
A-

Juiced Maxx Pearl

Pearl Reactive

Spheroid

Symmetric
2.480
0.048
Hero
A-

Activator Plus 2.0 Pearl

Pearl Reactive

Contra

Symmetric
2.474
0.047
Axiom Pearl
A-

NeX Pearl

Pearl Reactive

Orbital

Symmetric
2.480
0.050
Game Breaker 4 Pearl
A-

GB 12.0 Pearl

Pearl Reactive

Enhanced V2

Symmetric
2.480
0.048
Allure
A-

Traxion SF

Pearl Reactive

Allure

Symmetric
2.475
0.049
Vintage Vapor Zone
A-

Activator Plus 2.0 Pearl

Pearl Reactive

Zone

Asymmetric
2.478
0.048
0.017
Uppercut
A-

Savvy Hook 3.0

Pearl Reactive

Melee Low RG

Symmetric
2.487
0.050
Scandal Pearl
A-

Semtex Pearl CFI

Pearl Reactive

Scandal

Symmetric
2.480
0.054
Cyborg Pearl
A-

QR-7 Pearl

Pearl Reactive

Cyborg

Asymmetric
2.480
0.043
0.007
Web M.B.
A-

Semtex NE Pearl

Pearl Reactive

Spheroid Asymmetric

Asymmetric
2.480
0.048
0.018
Phobia
A-

Semtex Pearl

Pearl Reactive

Phobia

Symmetric
2.490
0.054
Dynamic Swing Pearl
A-

ERT Pearl

Pearl Reactive

Full Swing (modified)

Asymmetric
2.482
0.047
0.012
Verge Pearl
A-

Inciter Pearl

Pearl Reactive

Threshold

Symmetric
2.476
0.049
Melee Jab Blood Red
A-

Savvy Hook 2.0

Pearl Reactive

Melee Low RG

Symmetric
2.487
0.050
Attitude
A-

Activator Plus 3.0 Pearl

Pearl Reactive

Contra

Symmetric
2.474
0.047
Game Breaker 3 Black/Blue
A-

GB 12.0 Hybrid

Hybrid Reactive

Enhanced V2

Symmetric
2.480
0.048
Melee Jab Special Edition
A-

Savvy Hook 2.0

Pearl Reactive

Melee Low RG

Symmetric
2.487
0.050
Melee Jab Carbon
A-

A.X.H. Pearl

Pearl Reactive

Melee Low RG

Symmetric
2.487
0.050
Melee Jab Midnight Blue
A-

Savvy Hook 3.0

Pearl Reactive

Melee Low RG

Symmetric
2.487
0.050
Savage Life
A-

Exciter Pearl

Pearl Reactive

Savage

Asymmetric
2.490
0.051
0.016