Details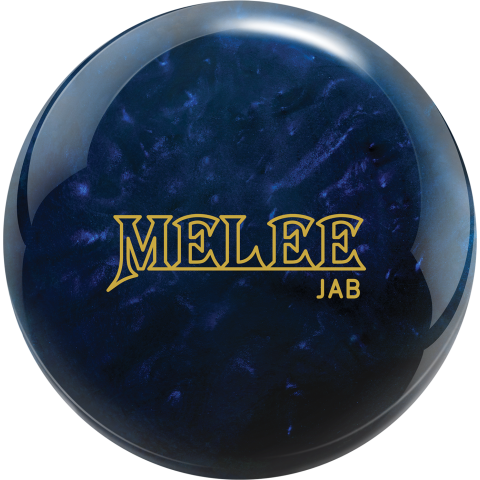 Create Custom Ball Comparison
Discontinued
We brought back the Melee Jab a few seasons ago, and it was one of the best things we have done. The combination of the Melee core and the Savvy Hook cover system produced incredible results. We keep modifying the cover slightly to combat today's conditions while finetuning the finish to create the backend reaction you're looking for. The Melee Jab Midnight Blue is a ball that should be in any bowler's arsenal that's serious about throwing strikes.
Factory Finish
500/1000/1500 Siaair, Crown Factory Compound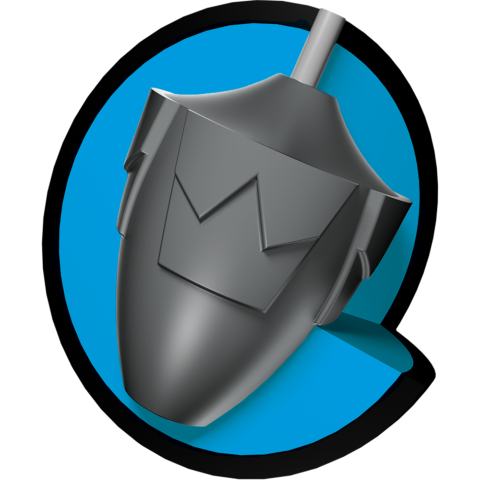 The new Melee Low RG symmetrical core features a curvilinear design to provide maximum energy retention. The new core shape revs quicker producing maximum performance and drilling versatility.
Shop
Similar Balls
Balls Similar to the Brunswick Melee Jab Midnight Blue
Ball
Brand
Comparison Grade
Coverstock
Core
RG
Diff
MB Diff
US/Overseas Release
Discontinued
Melee Jab Midnight Blue

Savvy Hook 3.0

Pearl Reactive

Melee Low RG

Symmetric
2.487
0.050
Melee Jab Carbon
A

A.X.H. Pearl

Pearl Reactive

Melee Low RG

Symmetric
2.487
0.050
Diamond Diva
A

Inciter Max Flip

Pearl Reactive

Diva 2.0

Symmetric
2.495
0.051
Web Pearl (2021, Jade/Smoke)
A

Aggression Pearl

Pearl Reactive

Spheroid

Symmetric
2.480
0.048
Power Torq Pearl
A

ERT Pearl

Pearl Reactive

Torq

Symmetric
2.489
0.054
Game Breaker 4 Pearl
A-

GB 12.0 Pearl

Pearl Reactive

Enhanced V2

Symmetric
2.480
0.048
Melee Jab Special Edition
A-

Savvy Hook 2.0

Pearl Reactive

Melee Low RG

Symmetric
2.487
0.050
Melee Jab Blood Red
A-

Savvy Hook 2.0

Pearl Reactive

Melee Low RG

Symmetric
2.487
0.050
3-D Offset Attack
A-

HK22 - Neoflip 25

Pearl Reactive

High Rev Offset

Asymmetric
2.489
0.053
0.008
Uppercut
A-

Savvy Hook 3.0

Pearl Reactive

Melee Low RG

Symmetric
2.487
0.050
Incognito Pearl
A-

S. H. A. R. P. Pearl

Pearl Reactive

Incognito

Asymmetric
2.487
0.053
0.017
Madness
A-

HK22 - ERT Pearl

Pearl Reactive

Craze

Asymmetric
2.495
0.048
0.012
Dynamic Swing Pearl
A-

ERT Pearl

Pearl Reactive

Full Swing (modified)

Asymmetric
2.482
0.047
0.012
Top Speed
A-

HK22 - Formula 1 Pearl

Pearl Reactive

Shifter

Asymmetric
2.478
0.050
0.015
Bigfoot
A-

TP-1+

Pearl Reactive

Bigfoot

Symmetric
2.468
0.053
Axiom Pearl
A-

NeX Pearl

Pearl Reactive

Orbital

Symmetric
2.480
0.050
Attitude
A-

Activator Plus 3.0 Pearl

Pearl Reactive

Contra

Symmetric
2.474
0.047
Scorpion Sting
A-

Semtex Pearl

Pearl Reactive

LED 3.0

Symmetric
2.485
0.045
Zen
A-

S77 Response Pearl

Pearl Reactive

Meditate

Symmetric
2.490
0.051
Medusa
A-

Inciter Max Flip

Pearl Reactive

Medusa

Asymmetric
2.507
0.048
0.011
Crypto Boom
A-

HK22 - HyperKinetic Pearl

Pearl Reactive

Crypto

Symmetric
2.481
0.046
Fugitive
A-

Juiced Pearl

Pearl Reactive

Fugitive

Symmetric
2.486
0.052
Verge Pearl
A-

Inciter Pearl

Pearl Reactive

Threshold

Symmetric
2.476
0.049
Web Pearl (2019)
A-

Aggression Pearl

Pearl Reactive

Spheroid

Symmetric
2.480
0.048
Allure
A-

Traxion SF

Pearl Reactive

Allure

Symmetric
2.475
0.049