Details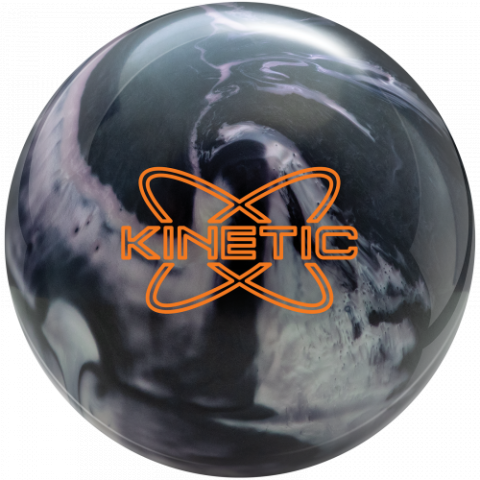 Create Custom Ball Comparison
The Kinetic line continues as a reliable staple in the Track Bowling line-up. Kinetic Platinum was clean and strong and is still in many bags. With the new Kinetic Black Ice, we achieved even more change of direction by moving to our Quick Response cover from the Delayed Response found on the Kinetic Platinum. The Shuttle core remains the same and is a favorite for its low asymmetry, bridging the gap between symmetric and asymmetric cores.
Factory Finish
500/1000/1500 Siaair, Crown Factory Compound
Our QR series of coverstocks is known for creating a strong footprint to the lane surface.
The QR-7 Pearl coverstock complements the QR-7 Hybrid coverstock. The Hybrid version gave us mid-lane traction with continuous back end predictability and now the QR-7 pearl coverstock gives us length with backend angularity and continuation.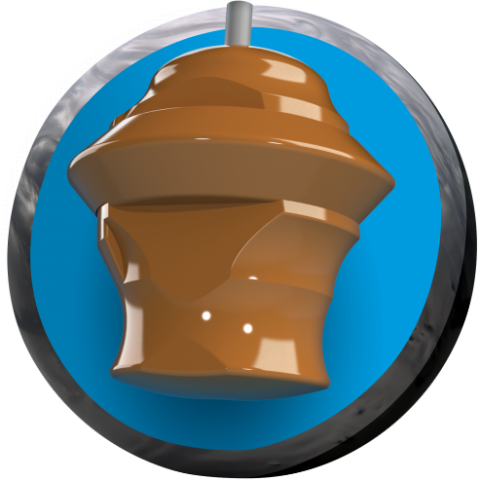 Shop
* This page contains affiliate links, so I may earn a small commission when you make a purchase through the links below, at no additional cost to you.
Similar Balls
Balls Similar to the Track Kinetic Black Ice
Ball
Brand
Comparison Grade
Coverstock
Core
RG
Diff
MB Diff
US/Overseas Release
Discontinued
Kinetic Black Ice

QR-7 Pearl

Pearl Reactive

Shuttle

Asymmetric
2.480
0.040
0.005
Kinetic Platinum
A

DR-7 Pearl

Pearl Reactive

Shuttle

Asymmetric
2.480
0.040
0.005
Scorpion Sting
A-

Semtex Pearl

Pearl Reactive

LED 3.0

Symmetric
2.485
0.045
Eruption Pearl
A-

Reflex Pearl

Pearl Reactive

Resurgence

Symmetric
2.469
0.043
Damn Good Verge Pearl
A-

Inciter Pearl

Pearl Reactive

Threshold M.D.

Symmetric
2.467
0.037
Web Pearl (2021, Jade/Smoke)
A-

Aggression Pearl

Pearl Reactive

Spheroid

Symmetric
2.480
0.048
Game Breaker 4 Pearl
A-

GB 12.0 Pearl

Pearl Reactive

Enhanced V2

Symmetric
2.480
0.048
Cyborg Pearl
A-

QR-7 Pearl

Pearl Reactive

Cyborg

Asymmetric
2.480
0.043
0.007
Dynamic Swing Pearl
A-

ERT Pearl

Pearl Reactive

Full Swing (modified)

Asymmetric
2.482
0.047
0.012
Dare Devil
A-

Amped Pearl

Pearl Reactive

Madcap

Symmetric
2.480
0.041
Attitude
A-

Activator Plus 3.0 Pearl

Pearl Reactive

Contra

Symmetric
2.474
0.047
Kinetic Amethyst
A-

QR-6 Pearl

Pearl Reactive

Modified Kinetic

Asymmetric
2.490
0.038
0.005
Obsession Tour Pearl
A-

TourV2 Pearl

Pearl Reactive

Obsession Tour

Asymmetric
2.469
0.034
0.013
Sensor
B+

DR-6 Pearl

Pearl Reactive

Regulator

Symmetric
2.490
0.034
Shim
B+

P5

Pearl Reactive

Powder Keg

Symmetric
2.468
0.040
Heat Lava
B+

QR-7 Pearl

Pearl Reactive

Modified Tri-Core

Symmetric
2.500
0.038
Rhodman Pearl
B+

Juiced Maxx Pearl

Pearl Reactive

Spheroid

Symmetric
2.480
0.048
Legion Pearl
B+

Prime Response Pearl

Pearl Reactive

LT-2

Asymmetric
2.500
0.046
0.011
Pure Fantasy
B+

Reverie 3 (RVR 3) Pearl

Pearl Reactive

Mushroom

Symmetric
2.486
0.044
Fantasy Star
B+

Reverie 3 (RVR 3) Pearl

Pearl Reactive

Mushroom

Symmetric
2.486
0.044
Night Prowler
B+

N-Forcer SF Pearl

Pearl Reactive

Divergent

Asymmetric
2.491
0.044
0.011
Melee Jab Carbon
B+

A.X.H. Pearl

Pearl Reactive

Melee Low RG

Symmetric
2.487
0.050
Big Shim
B+

E7

Pearl Reactive

Powder Keg

Symmetric
2.468
0.040
Game Breaker 3 Pearl
B+

GB 12.7 Pearl

Pearl Reactive

Enhanced V2

Symmetric
2.480
0.048
Melee Jab Midnight Blue
B+

Savvy Hook 3.0

Pearl Reactive

Melee Low RG

Symmetric
2.487
0.050