Details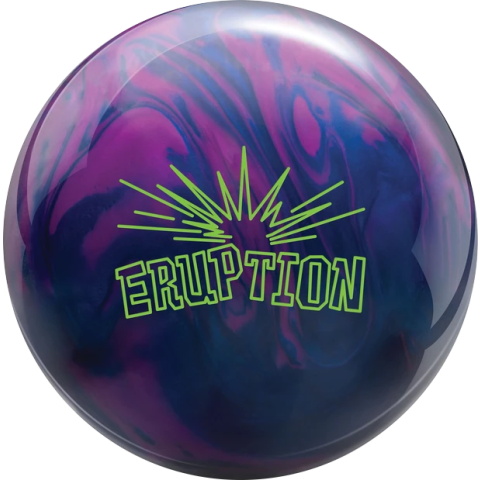 Create Custom Ball Comparison
Discontinued
Throwback names have done well for Columbia 300, and this new Eruption Pearl isn't just a throwback name. The Eruption Pearl is an extension of the successful Resurgence core, and that has been found in so many great Columbia 300 balls. The Eruption Pearl has a lot of mid-lane and overall hook for a symmetric pearl ball and will be a useful motion for any bowler style. Just as the original Eruption letter stated, this is an outrageous amount of performance in a mid-price ball.
Factory Finish
500/1000/1500 Siaair, Crown Factory Compound
Our original Reflex cover created a large amount of friction and was designed to use its energy throughout the entire lane. Switching to our new pearl version creates a stronger change of direction at the back end, resulting in shocking pin action.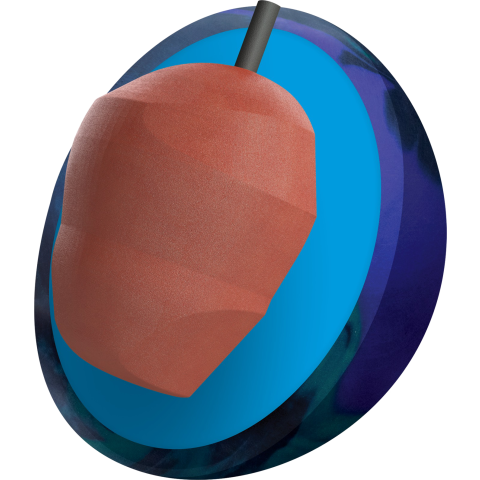 Shop
Similar Balls
Balls Similar to the Columbia 300 Eruption Pearl
Ball
Brand
Comparison Grade
Coverstock
Core
RG
Diff
MB Diff
US/Overseas Release
Discontinued
Eruption Pearl

Reflex Pearl

Pearl Reactive

Resurgence

Symmetric
2.469
0.043
Scorpion Sting
A-

Semtex Pearl

Pearl Reactive

LED 3.0

Symmetric
2.485
0.045
Kinetic Black Ice
A-

QR-7 Pearl

Pearl Reactive

Shuttle

Asymmetric
2.480
0.040
0.005
Dare Devil
A-

Amped Pearl

Pearl Reactive

Madcap

Symmetric
2.480
0.041
Cyborg Pearl
A-

QR-7 Pearl

Pearl Reactive

Cyborg

Asymmetric
2.480
0.043
0.007
Kinetic Platinum
A-

DR-7 Pearl

Pearl Reactive

Shuttle

Asymmetric
2.480
0.040
0.005
Rogue Blade
A-

Hexion SE (Strength Enhanced)

Pearl Reactive

Sigma

Symmetric
2.470
0.047
Attitude
A-

Activator Plus 3.0 Pearl

Pearl Reactive

Contra

Symmetric
2.474
0.047
Delirium
A-

Bend-It Pearl

Pearl Reactive

Resurgence (2007 - 2019)

Symmetric
2.460
0.043
Game Breaker 4 Pearl
A-

GB 12.0 Pearl

Pearl Reactive

Enhanced V2

Symmetric
2.480
0.048
Damn Good Verge Pearl
A-

Inciter Pearl

Pearl Reactive

Threshold M.D.

Symmetric
2.467
0.037
Sigma Sting
A-

Fusion Pearl

Pearl Reactive

Sigma

Symmetric
2.470
0.047
Rebel Yell
A-

Juiced Pearl

Pearl Reactive

Rebel

Symmetric
2.480
0.044
Web Pearl (2021, Jade/Smoke)
A-

Aggression Pearl

Pearl Reactive

Spheroid

Symmetric
2.480
0.048
Game Breaker 2 Phenom Pearl
A-

GB 11.2 Pearl

Pearl Reactive

Enhanced V2

Symmetric
2.480
0.048
Shim
B+

P5

Pearl Reactive

Powder Keg

Symmetric
2.468
0.040
Crypto Boom
B+

HK22 - HyperKinetic Pearl

Pearl Reactive

Crypto

Symmetric
2.481
0.046
Momentum
B+

NE2

Pearl Reactive

Resurgence (2007 - 2019)

Symmetric
2.460
0.043
Fantasy Star
B+

Reverie 3 (RVR 3) Pearl

Pearl Reactive

Mushroom

Symmetric
2.486
0.044
Pure Fantasy
B+

Reverie 3 (RVR 3) Pearl

Pearl Reactive

Mushroom

Symmetric
2.486
0.044
Rebel
B+

NBT Pearl

Pearl Reactive

Rebel

Symmetric
2.480
0.044
Venom Shock Pearl
B+

Hexion MFP (Medium Friction Pearl)

Pearl Reactive

Top Gear

Symmetric
2.470
0.035
Big Shim
B+

E7

Pearl Reactive

Powder Keg

Symmetric
2.468
0.040
Phaze
B+

AX-16 Pearl

Pearl Reactive

Velocity

Symmetric
2.480
0.051
Absolut Flip
B+

H-200 Pearl

Pearl Reactive

FatMax

Symmetric
2.480
0.048