Details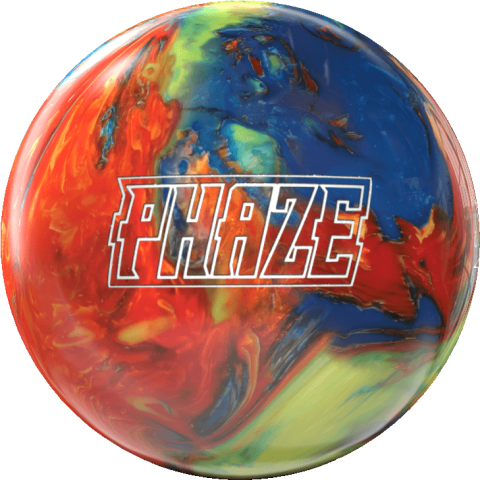 Create Custom Ball Comparison
Discontinued
There is more to the Phaze than meets the eye. This ball is a technological breakthrough that includes an all-new cover/core combination. The AX-16 Pearl Reactive features a proprietary additive that gives it an enormous footprint. The low RG, high differential Velocity Core produces more ball motion than any other ball in the Master line.
Factory Finish
1500 Polished
AX-16 (Additive-X 2016) is the first of its kind. We took the celebrated R2S coverstock material and added a top secret ingredient that not only changes the look of the cover, but the reaction as well. More of the cover is in contact with the lane itself. The AX-16 breed of coverstock responds impeccably well to surface adjustments too.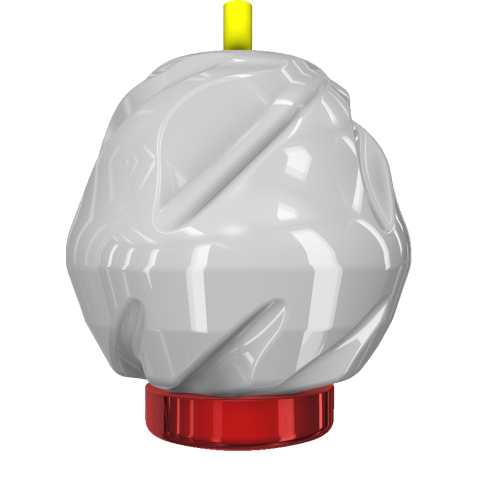 This fast-revving shape, the aptly named, supercharged Velocity core smooths out the backend reaction without over-reacting and avoids creating an undesirable last-second movement. The nature of the core gives it plenty of motion due to the higher differential, but with the forgiveness all players love to see.
Shop
Similar Balls
Balls Similar to the Storm Phaze
Ball
Brand
Comparison Grade
Coverstock
Core
RG
Diff
MB Diff
US/Overseas Release
Discontinued
Phaze

AX-16 Pearl

Pearl Reactive

Velocity

Symmetric
2.480
0.051
IDOL Pearl
A-

eTrax-P18

Pearl Reactive

Ikon

Symmetric
2.490
0.052
Axiom Pearl
A-

NeX Pearl

Pearl Reactive

Orbital

Symmetric
2.480
0.050
Dare Devil
A-

Amped Pearl

Pearl Reactive

Madcap

Symmetric
2.480
0.041
Gravity Shift
A-

R2X Pearl

Pearl Reactive

Shape-Lock HD

Asymmetric
2.480
0.052
0.020
Melee Jab
A-

Savvy Hook Pearl

Pearl Reactive

Melee Low RG

Symmetric
2.487
0.050
Marvel Pearl
A-

R2X Pearl

Pearl Reactive

Centripetal

Symmetric
2.480
0.050
Game Breaker 2 Phenom Pearl
A-

GB 11.2 Pearl

Pearl Reactive

Enhanced V2

Symmetric
2.480
0.048
Yeti Uncaged
A-

Yeti Uncaged

Pearl Reactive

Yeti

Symmetric
2.482
0.054
Sigma Sting
A-

Fusion Pearl

Pearl Reactive

Sigma

Symmetric
2.470
0.047
Phaze 4
A-

R2S Pearl

Pearl Reactive

Velocity

Symmetric
2.480
0.051
Absolut Flip
A-

H-200 Pearl

Pearl Reactive

FatMax

Symmetric
2.480
0.048
Rubicon UC2
A-

eTrax Pearl

Pearl Reactive

Rondure

Asymmetric
2.490
0.052
0.011
Optimus
A-

R2X Pearl

Pearl Reactive

Tri-Sphere

Symmetric
2.480
0.048
Vintage Inferno
A-

Activator 2.0 Pearl

Pearl Reactive

Vintage Inferno Low RG

Symmetric
2.479
0.050
Blackout Pearl
A-

X3P

Pearl Reactive

Trailblazer

Symmetric
2.480
0.048
Freakshow
A-

Class 6V Pearl

Pearl Reactive

Freakshow

Symmetric
2.481
0.054
0.001
Amp Up
A-

Overdrive Pearl

Pearl Reactive

PowerShot

Symmetric
2.490
0.054
The Chalk
A-

GTR Pearl

Pearl Reactive

Raw Hammer Assault

Symmetric
2.480
0.050
Freakshow Flip
A-

Freaky Flip Pearl

Pearl Reactive

Freakshow

Symmetric
2.481
0.054
0.001
Arson High Flare
A-

Max-Hook Pearl

Pearl Reactive

Modified Arson 2

Symmetric
2.480
0.054
Squatch
A-

Ai-39 Pearl

Pearl Reactive

Yeti

Symmetric
2.482
0.054
Zen
A-

S77 Response Pearl

Pearl Reactive

Meditate

Symmetric
2.490
0.051
Prodigy
A-

R2X Pearl with E.T.M.

Pearl Reactive

Centripetal

Symmetric
2.480
0.050
Source
B+

XL2000

Pearl Reactive

Mission 1.0

Asymmetric
2.490
0.050
0.013