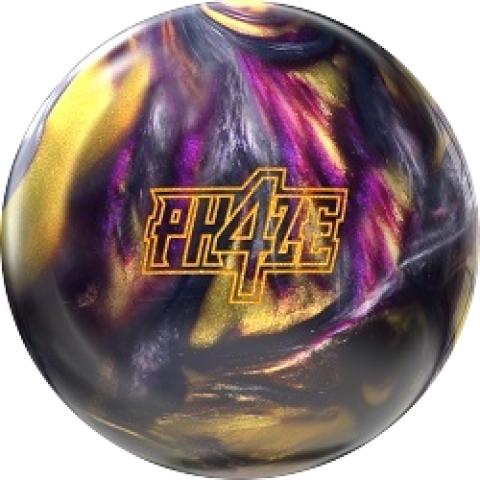 Create Custom Ball Comparison
Discontinued
Can you feel it? That's power. Pure, unchecked tournament-winning power. Combining proven technologies, the Phaze 4 is an alchemy of components that will provide nothing but soaring scores. Every ball has the general desire to imagine itself as the start of something entirely new, unbeholden to what has come before. When the salt settles, we're left with neither triumph nor tragedy. Instead, it's one more chapter in the continuing saga, punctuated by a moment of genuine awe. One of those moments is right now. 
Fragrance: Root Beer Float
Factory Finish
1500 Polished
R2S is synonymous with some of the most successful balls in recent history like the Hy-Road, Frantic, and the IQ Tour. It is renowned for clearing the front part of the lane with an unprecedented movement on the backend. The consistency of this shell through the heads is something to be marveled at.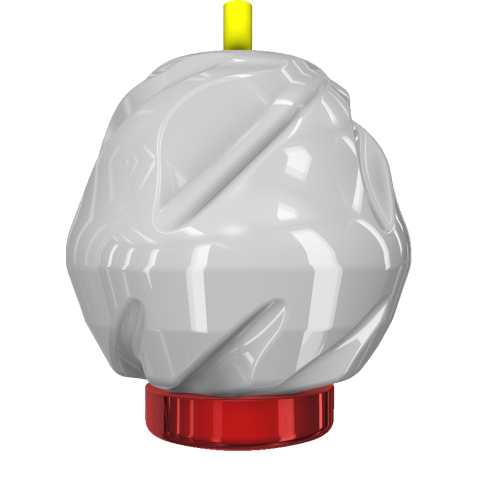 This fast-revving shape, the aptly named, supercharged Velocity core smooths out the backend reaction without over-reacting and avoids creating an undesirable last-second movement. The nature of the core gives it plenty of motion due to the higher differential, but with the forgiveness all players love to see.
Balls Similar to the Storm Phaze 4
Ball
Brand
Comparison Grade
Coverstock
Core
RG
Diff
MB Diff
US/Overseas Release
Discontinued
Phaze 4

R2S Pearl

Pearl Reactive

Velocity

Symmetric
2.480
0.051
Marvel Pearl
A

R2X Pearl

Pearl Reactive

Centripetal

Symmetric
2.480
0.050
Optimus
A

R2X Pearl

Pearl Reactive

Tri-Sphere

Symmetric
2.480
0.048
Phaze V
A

R2S Pearl

Pearl Reactive

Velocity

Symmetric
2.480
0.051
Axiom Pearl
A-

NeX Pearl

Pearl Reactive

Orbital

Symmetric
2.480
0.050
Son!Q
A-

R2S Pearl

Pearl Reactive

Centripetal HD

Symmetric
2.470
0.047
Virtual Gravity NANO Pearl
A-

NRG Pearl

Pearl Reactive

Shape-Lock HD

Asymmetric
2.480
0.052
0.020
AstroPhysiX
A-

R2S Pearl

Pearl Reactive

Atomic

Asymmetric
2.480
0.053
0.017
Gravity Shift
A-

R2X Pearl

Pearl Reactive

Shape-Lock HD

Asymmetric
2.480
0.052
0.020
Zen
A-

S77 Response Pearl

Pearl Reactive

Meditate

Symmetric
2.490
0.051
Prodigy
A-

R2X Pearl with E.T.M.

Pearl Reactive

Centripetal

Symmetric
2.480
0.050
Phaze
A-

AX-16 Pearl

Pearl Reactive

Velocity

Symmetric
2.480
0.051
Snap Lock
A-

R3S Pearl

Pearl Reactive

RAD-X

Asymmetric
2.480
0.054
0.018
IDOL Pearl
A-

eTrax-P18

Pearl Reactive

Ikon

Symmetric
2.490
0.052
Phaze III
A-

R3S Hybrid

Hybrid Reactive

Velocity

Symmetric
2.480
0.051
Mania
A-

Vigor Pearl

Pearl Reactive

Modified Awakening

Asymmetric
2.486
0.051
0.013
Anarchy
A-

R3X Pearl

Pearl Reactive

Origin

Asymmetric
2.480
0.057
0.017
Intense
A-

R3S Pearl

Pearl Reactive

RAD-E

Asymmetric
2.490
0.050
0.017
Big Shot
A-

Optima

Pearl Reactive

Centrifuge

Symmetric
2.490
0.050
Defiant Edge
A-

MicroBite Pearl

Pearl Reactive

Paragon

Asymmetric
2.490
0.054
0.017
Totally Defiant
A-

74MH

Pearl Reactive

Paragon

Asymmetric
2.490
0.054
0.017
Sigma Sting
A-

Fusion Pearl

Pearl Reactive

Sigma

Symmetric
2.470
0.047
Rubicon UC2
A-

eTrax Pearl

Pearl Reactive

Rondure

Asymmetric
2.490
0.052
0.011
Fugitive
A-

Juiced Pearl

Pearl Reactive

Fugitive

Symmetric
2.486
0.052
Melee Jab Carbon
A-

A.X.H. Pearl

Pearl Reactive

Melee Low RG

Symmetric
2.487
0.050