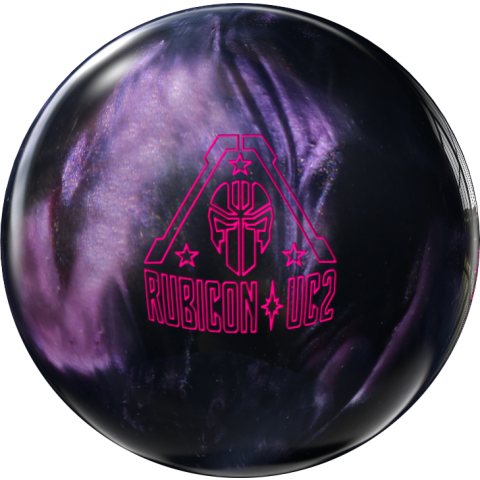 Create Custom Ball Comparison
Powered by the same mildly asymmetric Rondure™ Core as one of the hottest balls on the planet, the Rubicon UC2 (Ultimate Concept 2) showcases our latest eTrax™ pearlized coverstock formulation which automatically thrusts this ball onto the "MUST HAVE" list for any bowler. It's ok, you can thank us later..
Factory Finish
1500 Polished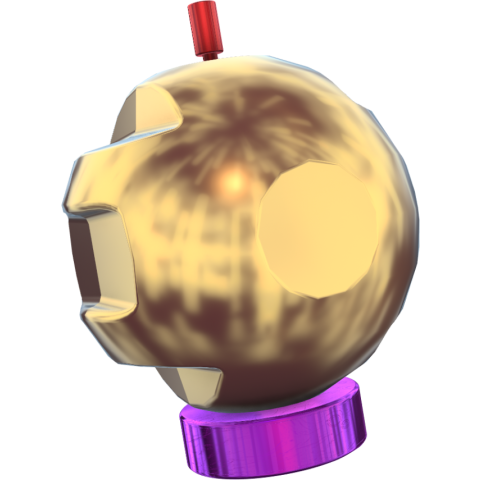 A drastic departure from our traditional symmetrical core or symmetrical weight block designs in the HP3 line, the asymmetrical Rondure Core was developed to increase overall ball motion throughout the lane without the aid of an added balance hole since those are now illegal in sanctioned competition. The starting point of this core was creating a low RG core design with a small intermediate split in order to emulate that symmetrical core with an extra hole type motion a lot of bowlers have grown accustomed to.
Balls Similar to the Roto Grip Rubicon UC2
Ball
Brand
Comparison Grade
Coverstock
Core
RG
Diff
MB Diff
US/Overseas Release
Discontinued
Rubicon UC2

eTrax Pearl

Pearl Reactive

Rondure

Asymmetric
2.490
0.052
0.011
IDOL Pearl
A

eTrax-P18

Pearl Reactive

Ikon

Symmetric
2.490
0.052
Zen
A-

S77 Response Pearl

Pearl Reactive

Meditate

Symmetric
2.490
0.051
Altered Reality
A-

S84 Response Pearl

Pearl Reactive

Disturbance

Asymmetric
2.490
0.052
0.018
Axiom Pearl
A-

NeX Pearl

Pearl Reactive

Orbital

Symmetric
2.480
0.050
Volatility Torque
A-

S84 Response Pearl

Pearl Reactive

Volatility Asymmetric

Asymmetric
2.490
0.050
0.014
Defiant Edge
A-

MicroBite Pearl

Pearl Reactive

Paragon

Asymmetric
2.490
0.054
0.017
Halo Pearl
A-

eTrax-P18

Pearl Reactive

Centrum

Asymmetric
2.490
0.050
0.018
Totally Defiant
A-

74MH

Pearl Reactive

Paragon

Asymmetric
2.490
0.054
0.017
Dynamite
A-

USY 1 Pearl

Pearl Reactive

Turbine Version 2

Symmetric
2.496
0.052
IDOL Synergy
A-

eTrax Hybrid

Hybrid Reactive

Ikon

Symmetric
2.490
0.052
Phaze
A-

AX-16 Pearl

Pearl Reactive

Velocity

Symmetric
2.480
0.051
IDOL Cosmos
A-

XtremeTrax Pearl

Pearl Reactive

Ikon

Symmetric
2.490
0.052
Idea
A-

EP5

Pearl Reactive

F. R. E. Response (Forward Rolling Ellipses)

Asymmetric
2.495
0.045
0.017
Gravity Shift
A-

R2X Pearl

Pearl Reactive

Shape-Lock HD

Asymmetric
2.480
0.052
0.020
3-D Offset Attack
A-

HK22 - Neoflip 25

Pearl Reactive

High Rev Offset

Asymmetric
2.489
0.053
0.008
Pandemonium
A-

Forged + Pearl

Pearl Reactive

Pandemonium

Symmetric
2.487
0.053
3-D Offset
A-

Neoflex 25

Pearl Reactive

High Rev Offset

Asymmetric
2.489
0.053
0.008
Marvel Pearl
A-

R2X Pearl

Pearl Reactive

Centripetal

Symmetric
2.480
0.050
Dynamite Max
A-

Reverie 3 (RVR 3) Pearl

Pearl Reactive

Turbine Version 2

Symmetric
2.496
0.052
Diamond Diva
A-

Inciter Max Flip

Pearl Reactive

Diva 2.0

Symmetric
2.495
0.051
Virtual Gravity NANO Pearl
A-

NRG Pearl

Pearl Reactive

Shape-Lock HD

Asymmetric
2.480
0.052
0.020
Power Torq Pearl
A-

ERT Pearl

Pearl Reactive

Torq

Symmetric
2.489
0.054
Melee Jab Carbon
A-

A.X.H. Pearl

Pearl Reactive

Melee Low RG

Symmetric
2.487
0.050
Graffiti Pop
A-

Reverie 4 (RVR 4)

Pearl Reactive

Ballistic

Asymmetric
2.491
0.053
0.033