Details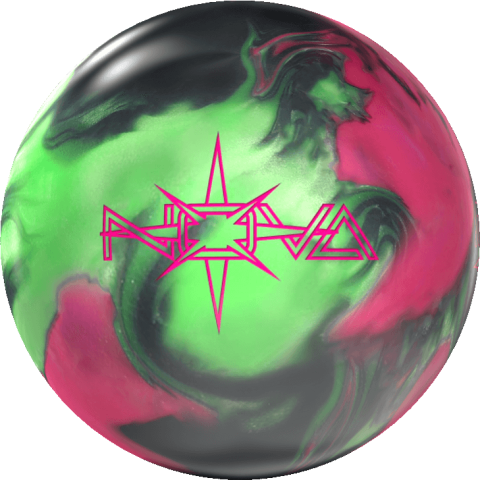 Create Custom Ball Comparison
Discontinued
The Nova has taken a leap further into space than any ball before. Its revolutionary core has been paired with an innovative combination of coverstock technology to maintain the striking power you've come to expect from a Premier Line ball. So, while maintaining the aesthetic that the Premier line is known for, we've also brought the performance up another level.
Factory Finish
3000 Abralon
Slightly more aggressive than the famed R2S coverstock material, the R2X is right in the middle of Storm's reactivity chart. It is the perfect balance of porosity and durably. It doesn't grab too early, but doesn't go too long either. Its versatility can benefit numerous bowlers of various styles.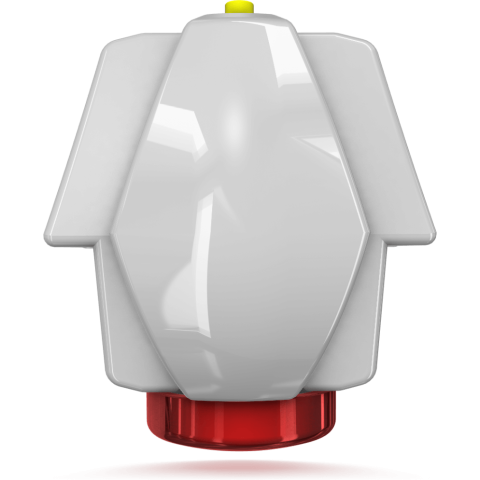 Weight blocks like the Ignition Core rev up fast and finish strong with a more aggressive movement down lane. Need some extra oomph? Then look no further. The Ignition Core pumps out more than 6" of loaded flare potential! That's more than enough differential to amp your adrenaline levels.
Shop
* This page contains affiliate links, so I may earn a small commission when you make a purchase through the links below, at no additional cost to you.
Similar Balls
Balls Similar to the Storm Nova
Ball
Brand
Comparison Grade
Coverstock
Core
RG
Diff
MB Diff
US/Overseas Release
Discontinued
Nova

R2X Hybrid

Hybrid Reactive

Ignition

Asymmetric
2.490
0.052
0.019
PhysiX
A-

NRG Hybrid

Hybrid Reactive

Atomic

Asymmetric
2.480
0.053
0.017
Crux
A-

ERG Hybrid

Hybrid Reactive

Catalyst

Asymmetric
2.500
0.052
0.017
Intense Fire
A-

R3S Hybrid

Hybrid Reactive

RAD-E

Asymmetric
2.490
0.050
0.017
Lock
A-

GI-15 Hybrid

Hybrid Reactive

RAD-X

Asymmetric
2.480
0.054
0.018
Incite
A-

R4S Hybrid

Hybrid Reactive

Tensor

Asymmetric
2.500
0.053
0.013
Reality Check
A-

S84 Beta Hybrid

Hybrid Reactive

Disturbance

Asymmetric
2.490
0.052
0.018
Mastermind Genius
A-

Honor Roll Hybrid

Hybrid Reactive

Mastermind

Asymmetric
2.488
0.052
0.015
Zenith Hybrid
A-

A.X.H. Hybrid

Hybrid Reactive

Zenith

Asymmetric
2.485
0.052
0.019
Trail Blazer
A-

MOtion Magic

Hybrid Reactive

Trail Blazer

Asymmetric
2.484
0.052
0.020
Virtual Energy
A-

R2X Hybrid

Hybrid Reactive

Shape-Lock HD

Asymmetric
2.480
0.052
0.020
Hx16
A-

DR-8 Hybrid

Hybrid Reactive

I-Core (Dual Density)

Asymmetric
2.490
0.053
0.016
Alias
A-

Prime Hybrid

Hybrid Reactive

Alias

Asymmetric
2.490
0.054
0.013
Reax Gusto
A-

Reax Gusto

Hybrid Reactive

Reax

Asymmetric
2.492
0.054
0.013
Mx16
A-

MR-8 Hybrid

Hybrid Reactive

I-Core (Dual Density)

Asymmetric
2.490
0.053
0.016
Aura Mystic
A-

Optimum Versatility

Hybrid Reactive

Aura

Asymmetric
2.481
0.052
0.015
Redemption Hybrid
A-

Aggression NE Hybrid

Hybrid Reactive

Redemption

Asymmetric
2.498
0.053
0.015
Endless Nightmare
B+

Class 9 Hybrid

Hybrid Reactive

Nightmare

Asymmetric
2.505
0.052
0.013
Katana Strike
B+

HK22 - HyperKinetic Hybrid

Hybrid Reactive

Katana Assault

Asymmetric
2.501
0.051
0.020
Code Red
B+

R2S Hybrid

Hybrid Reactive

RAD4

Asymmetric
2.500
0.058
0.020
Trident
B+

Coercion HVH (High Volume Hybrid)

Hybrid Reactive

Turbulent

Asymmetric
2.490
0.054
0.017
Halo Vision
B+

eTrax-H19

Hybrid Reactive

Centrum

Asymmetric
2.490
0.050
0.018
Zing! Hybrid
B+

Forged 2 Hybrid

Hybrid Reactive

Zing!

Asymmetric
2.499
0.051
0.020
Thug
B+

Class 13F

Hybrid Reactive

Thug

Asymmetric
2.505
0.052
0.015
Defiant Soul
B+

77H

Hybrid Reactive

Paragon

Asymmetric
2.490
0.054
0.017