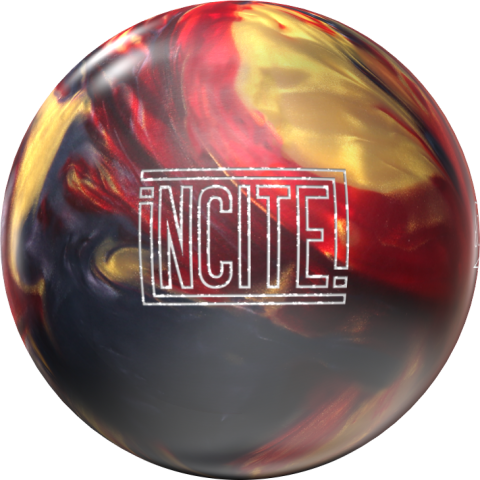 Create Custom Ball Comparison
Discontinued
In physics, tensors are important because they provide a concise mathematical framework for formulating and solving physics problems in areas such as mechanical design. The product resembles a stronger, more powerful symmetric core model that blends the line between top-drawer asymmetric and the more traditional symmetric approach thanks to a modest touch of asymmetry between the Y and Z axes..
Factory Finish
3000 Abralon
R4S has come from several generations of Reactor coverstock material. With an increased porosity that is higher than its ancestor, you can feel confident that it will grab when it sees friction at the end of the pattern. It has the highest reactivity of any Reactor series cover and bridges the gap between mid-range Thunder Line and high-end Premier Line balls.
This shape can power through just about anything. "HD" is short for high density, which lowers the RG and raises the differential of the weight block. A higher differential translates to more flare potential, so every time the ball makes a rotation it exposes a fresh portion of coverstock material to the oil.
Balls Similar to the Storm Incite
Ball
Brand
Comparison Grade
Coverstock
Core
RG
Diff
MB Diff
US/Overseas Release
Discontinued
Incite

R4S Hybrid

Hybrid Reactive

Tensor

Asymmetric
2.500
0.053
0.013
Crux
A

ERG Hybrid

Hybrid Reactive

Catalyst

Asymmetric
2.500
0.052
0.017
Mad Antics
A-

AR350 Hybrid

Hybrid Reactive

Hi-Dynamix

Asymmetric
2.500
0.054
0.016
Lock
A-

GI-15 Hybrid

Hybrid Reactive

RAD-X

Asymmetric
2.480
0.054
0.018
PhysiX
A-

NRG Hybrid

Hybrid Reactive

Atomic

Asymmetric
2.480
0.053
0.017
Thug Corrupt
A-

Composite Hybrid

Hybrid Reactive

Thug

Asymmetric
2.505
0.052
0.015
Thug
A-

Class 13F

Hybrid Reactive

Thug

Asymmetric
2.505
0.052
0.015
Trident
A-

Coercion HVH (High Volume Hybrid)

Hybrid Reactive

Turbulent

Asymmetric
2.490
0.054
0.017
Hx16
A-

DR-8 Hybrid

Hybrid Reactive

I-Core (Dual Density)

Asymmetric
2.490
0.053
0.016
Endless Nightmare
A-

Class 9 Hybrid

Hybrid Reactive

Nightmare

Asymmetric
2.505
0.052
0.013
Zen Soul
A-

S77 Response Hybrid

Hybrid Reactive

Meditate

Symmetric
2.490
0.051
Gauntlet
A-

Semtex Hybrid CFI

Hybrid Reactive

Gauntlet

Asymmetric
2.500
0.050
0.012
Reax Gusto
A-

Reax Gusto

Hybrid Reactive

Reax

Asymmetric
2.492
0.054
0.013
Zing! Hybrid
A-

Forged 2 Hybrid

Hybrid Reactive

Zing!

Asymmetric
2.499
0.051
0.020
Brutal Nightmare
A-

Class 8 Hybrid

Hybrid Reactive

Nightmare

Asymmetric
2.505
0.052
0.013
Nova
A-

R2X Hybrid

Hybrid Reactive

Ignition

Asymmetric
2.490
0.052
0.019
Redemption Hybrid
A-

Aggression NE Hybrid

Hybrid Reactive

Redemption

Asymmetric
2.498
0.053
0.015
Mx16
A-

MR-8 Hybrid

Hybrid Reactive

I-Core (Dual Density)

Asymmetric
2.490
0.053
0.016
RST X-1
A-

MicroTrax

Hybrid Reactive

Roto Star Tour (RST)

Asymmetric
2.530
0.053
0.016
Mastermind Genius
A-

Honor Roll Hybrid

Hybrid Reactive

Mastermind

Asymmetric
2.488
0.052
0.015
Grudge Hybrid
A-

Composite Hook Hybrid

Hybrid Reactive

Grudge

Asymmetric
2.490
0.056
0.014
Omni Hybrid
A-

GSV 2.0 Hybrid

Hybrid Reactive

Omni

Asymmetric
2.501
0.050
0.013
Alias
A-

Prime Hybrid

Hybrid Reactive

Alias

Asymmetric
2.490
0.054
0.013
Mako Attack
A-

QR-10 Hybrid

Hybrid Reactive

Mako

Asymmetric
2.480
0.053
0.014
VIP Affliction
A-

Infusion HV (High Volume) Hybrid

Hybrid Reactive

Affliction

Symmetric
2.500
0.052