Details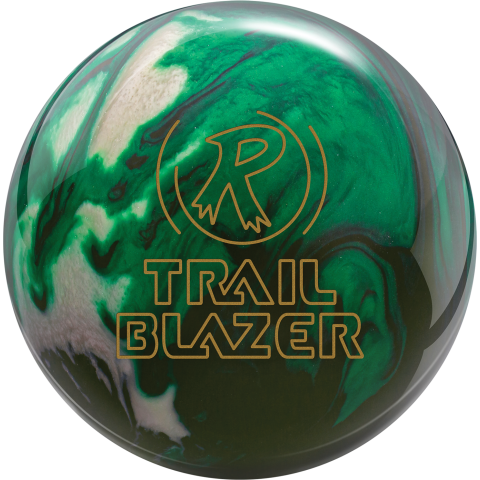 Create Custom Ball Comparison
Discontinued
The Trail Blazer features a new design concept that Mo had been working on for a few years. This new design has an RG of 2.484 with a differential of 0.052 and an intermediate differential of 0.020. The coverstock is strong, and is finished with 500-1000-1500 Siaair pads and compound. The new MOtion Magic cover creates our largest footprint on the lane. This combination of core and cover creates plenty of hook, backend motion, and tons of continuation.
Factory Finish
500/1000/1500 Siaair, Crown Factory Compound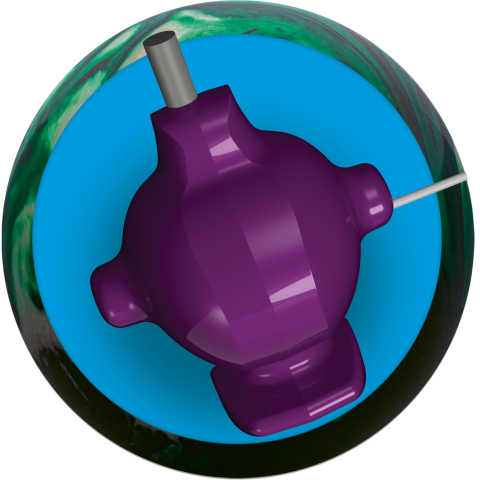 Shop
* This page contains affiliate links, so I may earn a small commission when you make a purchase through the links below, at no additional cost to you.
Similar Balls
Balls Similar to the Radical Trail Blazer
Ball
Brand
Comparison Grade
Coverstock
Factory Finish
Core
RG
Diff
MB Diff
US/Overseas Release
Discontinued
Trail Blazer

MOtion Magic

Hybrid Reactive
500/1000/1500 Siaair, Crown Factory Compound

Trail Blazer

Asymmetric
2.484
0.052
0.020
High Speed
A

HK22 - Formula 1 Hybrid

Hybrid Reactive
500/1000/1500 Siaair, Crown Factory Compound

Shifter

Asymmetric
2.478
0.050
0.015
Paragon Hybrid
A

QR-11 Hybrid

Hybrid Reactive
500/1000/1500 Siaair, Crown Factory Compound

I-Core 3.0

Asymmetric
2.486
0.056
0.015
Zenith Hybrid
A-

A.X.H. Hybrid

Hybrid Reactive
500/1000/1500 Siaair Micro Pad

Zenith

Asymmetric
2.485
0.052
0.019
Defender Hybrid
A-

HK22 - ACT 3.0 Hybrid

Hybrid Reactive
500/1000/1500 Siaair, Crown Factory Compound

Portal X

Asymmetric
2.473
0.054
0.015
Collision
A-

Inciter Max Continuation

Hybrid Reactive
500/1000/1500 Siaair, Crown Factory Compound

Collision

Asymmetric
2.462
0.052
0.019
Aero Dynamix
A-

GSV-X Hybrid

Hybrid Reactive
500/1000/1500 Siaair, Crown Factory Compound

Aero

Asymmetric
2.504
0.050
0.015
Reality Check
A-

S84 Beta Hybrid

Hybrid Reactive
4k Fast

Disturbance

Asymmetric
2.490
0.052
0.018
PhysiX Paint the Lanes Pink
A-

NeX Hybrid

Hybrid Reactive
Reacta Gloss

Atomic

Asymmetric
2.480
0.053
0.017
Speed
A-

Formula 1 Hybrid

Hybrid Reactive
500/1500 Siaair Micro Pad

Shifter

Asymmetric
2.478
0.050
0.015
Strata Hybrid
A-

QR-11 Hybrid

Hybrid Reactive
500 Siaair, Crown Factory Compound, Crown Factory Polish

Strata

Asymmetric
2.475
0.050
0.017
Game Breaker 4 Hybrid
A-

HK22 - GB 12.0 Hybrid

Hybrid Reactive
500/1000/1500 Siaair, Crown Factory Compound

Enhanced V2

Symmetric
2.480
0.048
Hazmat
A-

HK22 - Semtex Hybrid

Hybrid Reactive
500/1000/1500 Siaair, Crown Factory Compound

Hazmat

Symmetric
2.479
0.055
Magic Gem
A-

MicroTrax Hybrid

Hybrid Reactive
2000 Abralon

Defiant LRG

Asymmetric
2.470
0.053
0.016
Bigfoot Hybrid
A-

HK22 - HyperKinetic Hybrid

Hybrid Reactive
500/1000/1500 Siaair, Crown Factory Compound

Bigfoot

Symmetric
2.468
0.053
Mako Attack
A-

QR-10 Hybrid

Hybrid Reactive
500/1000 Abralon, Powerhouse Factory Finish Polish

Mako

Asymmetric
2.480
0.053
0.014
Verge Hybrid
A-

HK22 - Inciter Max Flip

Hybrid Reactive
500/1000/1500 Siaair, Crown Factory Compound

Threshold

Symmetric
2.476
0.049
Rip'D
A-

Aggression Hybrid CFI

Hybrid Reactive
500/1000 Abralon, Powerhouse Factory Finish Polish

Rip'D

Asymmetric
2.480
0.054
0.014
Katana Strike
A-

HK22 - HyperKinetic Hybrid

Hybrid Reactive
500/1500/3000 Siaair Micro Pad

Katana Assault

Asymmetric
2.501
0.051
0.020
Redemption Hybrid
A-

Aggression NE Hybrid

Hybrid Reactive
500/1000 Siaair, Crown Factory Compound

Redemption

Asymmetric
2.498
0.053
0.015
Zen Soul
A-

S77 Response Hybrid

Hybrid Reactive
4000 Abralon

Meditate

Symmetric
2.490
0.051
Absolute
A-

R2S DEEP Hybrid

Hybrid Reactive
Reacta Gloss

Sentinel

Asymmetric
2.480
0.050
0.021
Black Widow 2.0 Hybrid
A-

HK22 - Aggression Hybrid

Hybrid Reactive
500/1000/1500 Siaair, Crown Factory Compound

Gas Mask

Asymmetric
2.500
0.058
0.016
Halo Vision
A-

eTrax-H19

Hybrid Reactive
4000 Abralon

Centrum

Asymmetric
2.490
0.050
0.018
Dream On
A-

74 Response Hybrid

Hybrid Reactive
4000 Abralon

Identity

Asymmetric
2.480
0.054
0.024