Details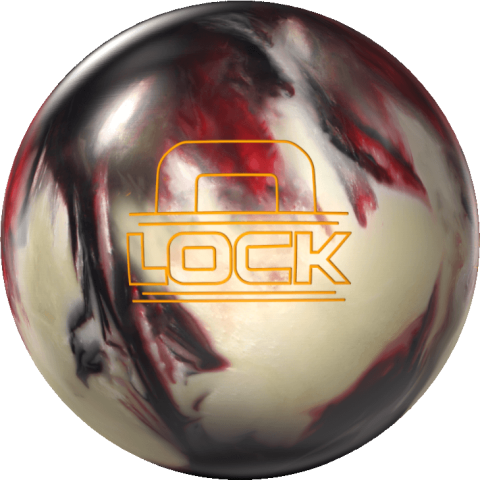 Create Custom Ball Comparison
Discontinued
The Lock is engineered for high performance. The RAD-X Core is built on the same platform which powered other RAD (Radial Accelerating Disk) designs over the years. The GI-15 Hybrid Reactive coverstock is being utilized for the first time on this ball. This cover/core combination will overcome the most demanding of conditions.
Factory Finish
3000 Abralon
GI-15 (Game Improvement – 2015) is the first generation of a new class of coverstocks. Dedicated to the Premier Line, this coverstock symbolizes the never-ending pursuit of advancements in chemistry and the art of bowling ball manufacturing. This grippy material is sure to produce all the performance you need when battling heavy oil.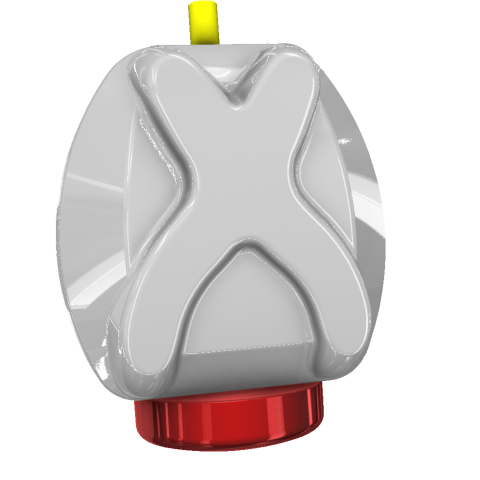 Flare potential is synonymous with the RAD-X name. Its dynamic design with super-dense materials produces superior hook and ball motion. There is no shortage of power in this engine. With over 6 inches of flare potential ready to be unleashed, the player will be able to create a ball motion that demands attention.
Shop
Similar Balls
Balls Similar to the Storm Lock
Ball
Brand
Comparison Grade
Coverstock
Core
RG
Diff
MB Diff
US/Overseas Release
Discontinued
Lock

GI-15 Hybrid

Hybrid Reactive

RAD-X

Asymmetric
2.480
0.054
0.018
PhysiX
A

NRG Hybrid

Hybrid Reactive

Atomic

Asymmetric
2.480
0.053
0.017
Crux
A-

ERG Hybrid

Hybrid Reactive

Catalyst

Asymmetric
2.500
0.052
0.017
Rip'D
A-

Aggression Hybrid CFI

Hybrid Reactive

Rip'D

Asymmetric
2.480
0.054
0.014
Mako Attack
A-

QR-10 Hybrid

Hybrid Reactive

Mako

Asymmetric
2.480
0.053
0.014
Incite
A-

R4S Hybrid

Hybrid Reactive

Tensor

Asymmetric
2.500
0.053
0.013
Ultimate Nirvana
A-

ECS Hybrid

Hybrid Reactive

Nirvana Ultra Low RG

Asymmetric
2.477
0.054
0.013
Nova
A-

R2X Hybrid

Hybrid Reactive

Ignition

Asymmetric
2.490
0.052
0.019
Dream On
A-

74 Response Hybrid

Hybrid Reactive

Identity

Asymmetric
2.480
0.054
0.024
Paradox
A-

QR-9 Hybrid

Hybrid Reactive

I-Core 2.0

Asymmetric
2.480
0.057
0.015
Paradox Black
A-

QR-9 Hybrid

Hybrid Reactive

I-Core 2.0

Asymmetric
2.480
0.057
0.015
Scandal/S
A-

Semtex Hybrid CFI

Hybrid Reactive

Scandal

Symmetric
2.480
0.054
Trident
A-

Coercion HVH (High Volume Hybrid)

Hybrid Reactive

Turbulent

Asymmetric
2.490
0.054
0.017
Statement Hybrid
A-

Aggression Hybrid CFI

Hybrid Reactive

Statement

Asymmetric
2.470
0.054
0.015
Paradox Trilogy
A-

QR-10 Hybrid

Hybrid Reactive

I-Core 2.0

Asymmetric
2.480
0.057
0.015
Absolute
A-

R2S Deep Hybrid

Hybrid Reactive

Sentinel

Asymmetric
2.480
0.050
0.021
Alias
A-

Prime Hybrid

Hybrid Reactive

Alias

Asymmetric
2.490
0.054
0.013
Reax Gusto
A-

Reax Gusto

Hybrid Reactive

Reax

Asymmetric
2.492
0.054
0.013
Grudge Hybrid
A-

Composite Hook Hybrid

Hybrid Reactive

Grudge

Asymmetric
2.490
0.056
0.014
Aura Mystic
A-

Optimum Versatility

Hybrid Reactive

Aura

Asymmetric
2.481
0.052
0.015
Hx16
A-

DR-8 Hybrid

Hybrid Reactive

I-Core (Dual Density)

Asymmetric
2.490
0.053
0.016
Conspiracy Hybrid
A-

Forged 2 Hybrid

Hybrid Reactive

Conspiracy

Asymmetric
2.487
0.056
0.021
Mastermind Genius
A-

Honor Roll Hybrid

Hybrid Reactive

Mastermind

Asymmetric
2.488
0.052
0.015
Warrior Elite
A-

GB 13.3 Hybrid

Hybrid Reactive

Iron Fist

Asymmetric
2.470
0.057
0.020
Futura
A-

GSV-1 Hybrid

Hybrid Reactive

Futura HD (High Density)

Symmetric
2.480
0.053