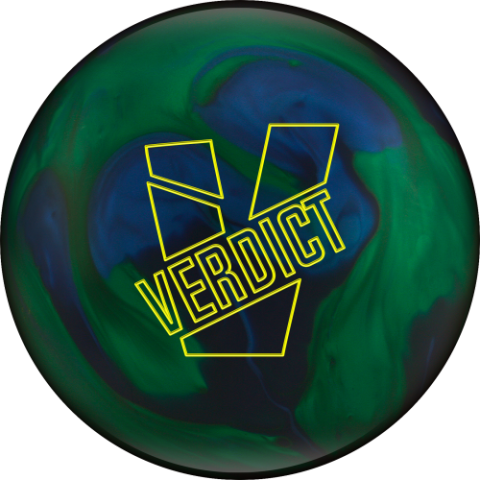 Create Custom Ball Comparison
Discontinued
The Verdict is in! Ebonite's new high performance ball features brand new technology in our GSV-1 coverstock and Justice core. Combining these two forces creates tremendous mid-lane traction with backend angularity and continuation. The ball motion was more than enough evidence to satisfy the jury. This new Ebonite ball has been found guilty of striking too much!
Factory Finish
500/2000 Abralon
The GSV-1 coverstock is the next generation of the most trusted and proven coverstock series in bowling, our GB coverstock. It is a brand new coverstock formulation that has opened many new doors and given Ebonite the possibility to take ball motion to the next level.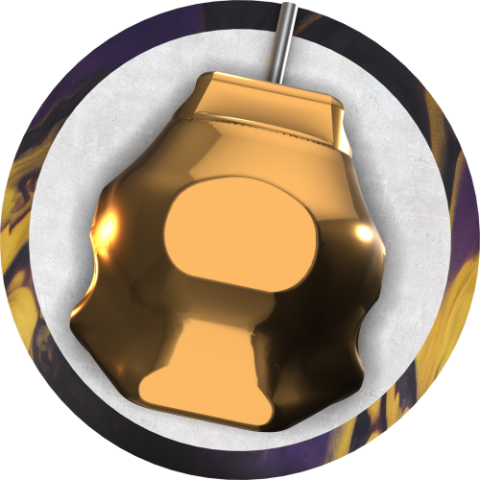 The Justice core is the 3rd generation of the Warrior core. This core's numbers fit perfectly between the Warrior and Maverick core to offer the best of both worlds.
Balls Similar to the Ebonite Verdict
Ball
Brand
Comparison Grade
Coverstock
Core
RG
Diff
MB Diff
US/Overseas Release
Discontinued
Verdict

GSV-1 Solid

Solid Reactive

Justice

Symmetric
2.480
0.055
0.018
Maverick
A

GB 14.0 Solid

Solid Reactive

Maverick

Asymmetric
2.480
0.056
0.016
Tyrant
A

Reflex Solid HST

Solid Reactive

Tyrant

Asymmetric
2.480
0.056
0.011
Mako
A

QR-10 Solid

Solid Reactive

Mako

Asymmetric
2.480
0.053
0.014
Paradox Red
A

Prime ET (Extra Traction)

Solid Reactive

I-Core 2.0

Asymmetric
2.480
0.057
0.015
Scandal
A

Semtex Solid CFI

Solid Reactive

Scandal

Symmetric
2.480
0.054
Precision Solid
A

Prime Solid

Solid Reactive

Precision SD (Single Density)

Asymmetric
2.490
0.054
0.020
Lit
A

Reflex XS

Solid Reactive

Lit

Asymmetric
2.470
0.052
0.020
Statement Solid
A

Aggression Solid CFI

Solid Reactive

Statement

Asymmetric
2.470
0.054
0.015
Kingpin
A-

ECA Solid

Solid Reactive

Kingpin Ultra Low RG

Asymmetric
2.483
0.055
0.020
Savage
A-

Exciter Solid

Solid Reactive

Savage

Asymmetric
2.490
0.051
0.016
Kingpin Max
A-

ECA-X Solid

Solid Reactive

Kingpin Ultra Low RG

Asymmetric
2.483
0.055
0.020
Choice Solid
A-

GSV-1 Solid

Solid Reactive

MOD-1

Symmetric
2.490
0.054
Sure Lock
A-

GI-17 Solid

Solid Reactive

RAD-X

Asymmetric
2.480
0.054
0.018
Kingpin Rule
A-

ECA-XR Solid

Solid Reactive

Kingpin Ultra Low RG

Asymmetric
2.483
0.055
0.020
Pitbull Growl
A-

Composite Claw Solid

Solid Reactive

Pitbull

Asymmetric
2.486
0.055
0.020
Pitbull
A-

Composite Bite

Solid Reactive

Pitbull

Asymmetric
2.486
0.055
0.020
Jackal Rising
A-

Coercion HV2 (High Volume 2nd Edition)

Solid Reactive

Predator V3

Asymmetric
2.470
0.055
0.019
Rip'D Solid
A-

Aggression Solid CFI

Solid Reactive

Rip'D

Asymmetric
2.480
0.054
0.014
Pitbull Bite
A-

Composite Fang Solid

Solid Reactive

Pitbull

Asymmetric
2.486
0.055
0.020
Absolute Nirvana
A-

ECS Hook Solid

Solid Reactive

Nirvana Ultra Low RG

Asymmetric
2.477
0.054
0.013
Dream Big
A-

79 Alert Solid

Solid Reactive

Identity

Asymmetric
2.480
0.054
0.024
Nirvana
A-

ECS Solid

Solid Reactive

Nirvana Ultra Low RG

Asymmetric
2.477
0.054
0.013
Conspiracy
A-

Forged 2 Solid

Solid Reactive

Conspiracy

Asymmetric
2.487
0.056
0.021
Pitbull Bark
A-

Composite Fang Max

Solid Reactive

Pitbull

Asymmetric
2.486
0.055
0.020