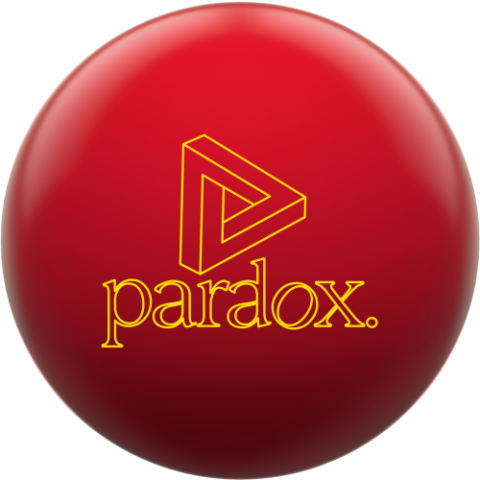 Create Custom Ball Comparison
Discontinued
The Competition Is Going To See RED!
The Paradox line continues to produce winner after winner and the Paradox Red is no exception.
This is the first time a solid veneer has ever been wrapped around the i-Core 2.0. By combining this winning core and brand new veneer, we are giving Paradox fans optimal midlane traction with even better traction at the backend.
Factory Finish
500/2000 Abralon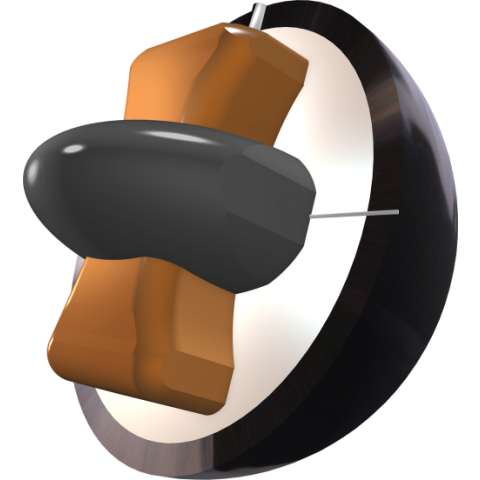 I-Core is a dual density design which features a dense inner ring that allows for a greater range of mass properties compared to single density designs.
The birth of the i-Core brought Track back to the forefront of the industry in revolutionary core design. The i-Core 2.0 was a tweak in design to increase the overall flare potential by almost 20%. This larger flare potential is one of the main components in the Paradox's ability to create such unique ball motion.
Balls Similar to the Track Paradox Red
Ball
Brand
Comparison Grade
Coverstock
Core
RG
Diff
MB Diff
US/Overseas Release
Discontinued
Paradox Red

Prime ET (Extra Traction)

Solid Reactive

I-Core 2.0

Asymmetric
2.480
0.057
0.015
Maverick
A

GB 14.0 Solid

Solid Reactive

Maverick

Asymmetric
2.480
0.056
0.016
Verdict
A

GSV-1 Solid

Solid Reactive

Justice

Symmetric
2.480
0.055
0.018
Tyrant
A

Reflex Solid HST

Solid Reactive

Tyrant

Asymmetric
2.480
0.056
0.011
Mako
A-

QR-10 Solid

Solid Reactive

Mako

Asymmetric
2.480
0.053
0.014
Precision Solid
A-

Prime Solid

Solid Reactive

Precision SD (Single Density)

Asymmetric
2.490
0.054
0.020
Statement Solid
A-

Aggression Solid CFI

Solid Reactive

Statement

Asymmetric
2.470
0.054
0.015
Scandal
A-

Semtex Solid CFI

Solid Reactive

Scandal

Symmetric
2.480
0.054
Paragon
A-

QR-11 Solid

Solid Reactive

I-Core 3.0

Asymmetric
2.486
0.056
0.015
Savage
A-

Exciter Solid

Solid Reactive

Savage

Asymmetric
2.490
0.051
0.016
Choice Solid
A-

GSV-1 Solid

Solid Reactive

MOD-1

Symmetric
2.490
0.054
Lit
A-

Reflex XS

Solid Reactive

Lit

Asymmetric
2.470
0.052
0.020
Rip'D Solid
A-

Aggression Solid CFI

Solid Reactive

Rip'D

Asymmetric
2.480
0.054
0.014
Kingpin Rule
A-

ECA-XR Solid

Solid Reactive

Kingpin Ultra Low RG

Asymmetric
2.483
0.055
0.020
Conspiracy
A-

Forged 2 Solid

Solid Reactive

Conspiracy

Asymmetric
2.487
0.056
0.021
Sure Lock
A-

GI-17 Solid

Solid Reactive

RAD-X

Asymmetric
2.480
0.054
0.018
Kingpin Max
A-

ECA-X Solid

Solid Reactive

Kingpin Ultra Low RG

Asymmetric
2.483
0.055
0.020
Proton PhysiX
A-

NeX Solid

Solid Reactive

Atomic

Asymmetric
2.480
0.053
0.017
Pitbull Bark
A-

Composite Fang Max

Solid Reactive

Pitbull

Asymmetric
2.486
0.055
0.020
Pitbull Bite
A-

Composite Fang Solid

Solid Reactive

Pitbull

Asymmetric
2.486
0.055
0.020
Pitbull Growl
A-

Composite Claw Solid

Solid Reactive

Pitbull

Asymmetric
2.486
0.055
0.020
Kingpin
A-

ECA Solid

Solid Reactive

Kingpin Ultra Low RG

Asymmetric
2.483
0.055
0.020
Instigator
A-

Inciter Solid

Solid Reactive

Assailant

Asymmetric
2.481
0.051
0.016
Gravity Evolve
A-

SPEC Solid

Solid Reactive

Shape-Lock HD

Asymmetric
2.480
0.052
0.020
Big Bro Flexin
A-

Reverie 3 (RVR 3) Solid

Solid Reactive

Dominance

Asymmetric
2.484
0.054
0.021