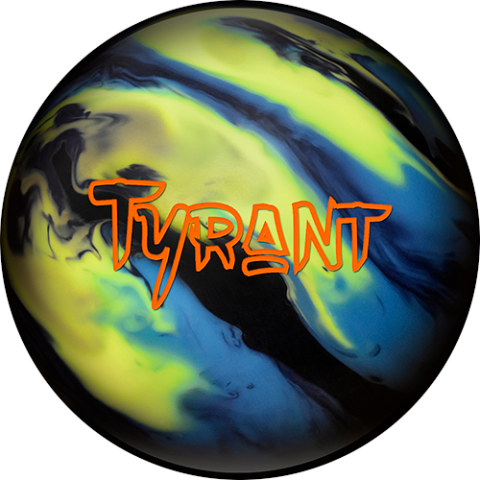 Create Custom Ball Comparison
Discontinued
Rule with absolute domination. Columbia 300 Tyrant.
The new Tyrant Asymmetric core features a Low RG/High Differential/High MB Differential that delivers an earlier roll with a massive move on the backend. The HyperShock outercore retains energy until contact with the pins is made, resulting in explosive pin action and high scores.
The HyperShock Technology is continued through the new Reflex Solid HST coverstock, which further transfers this energy directly where you need it - the pins. Sanded to a 500/2000 Grit Abralon Matter Finish, this ball digs deep and delivers exceptional hook and pin action.
Factory Finish
500/2000 Abralon
The Reflex coverstock is back, but this time we injected it with our patent pending Hypershock Technology. The results were jaw dropping as this new additive cuts through the heaviest of oils with ease. Get ready to make heads turn, jaws drop, and pins beg for mercy with the strongest coverstock in Columbia 300 history.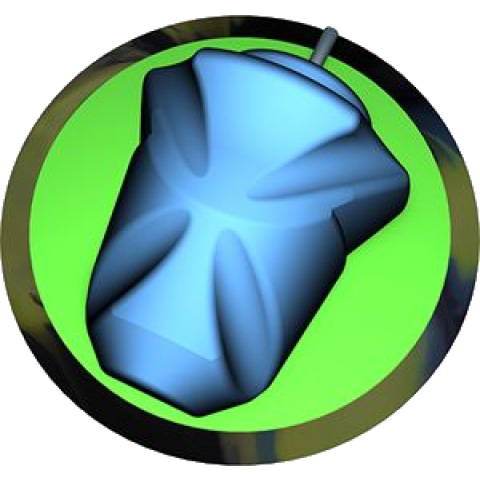 Intermediate differential of 0.011 may not be accurate for all weights.
Balls Similar to the Columbia 300 Tyrant
Ball
Brand
Comparison Grade
Coverstock
Core
RG
Diff
MB Diff
US/Overseas Release
Discontinued
Tyrant

Reflex Solid HST

Solid Reactive

Tyrant

Asymmetric
2.480
0.056
0.011
Maverick
A

GB 14.0 Solid

Solid Reactive

Maverick

Asymmetric
2.480
0.056
0.016
Verdict
A

GSV-1 Solid

Solid Reactive

Justice

Symmetric
2.480
0.055
0.018
Mako
A

QR-10 Solid

Solid Reactive

Mako

Asymmetric
2.480
0.053
0.014
Paradox Red
A

Prime ET (Extra Traction)

Solid Reactive

I-Core 2.0

Asymmetric
2.480
0.057
0.015
Scandal
A

Semtex Solid CFI

Solid Reactive

Scandal

Symmetric
2.480
0.054
Statement Solid
A-

Aggression Solid CFI

Solid Reactive

Statement

Asymmetric
2.470
0.054
0.015
Precision Solid
A-

Prime Solid

Solid Reactive

Precision SD (Single Density)

Asymmetric
2.490
0.054
0.020
Choice Solid
A-

GSV-1 Solid

Solid Reactive

MOD-1

Symmetric
2.490
0.054
Lit
A-

Reflex XS

Solid Reactive

Lit

Asymmetric
2.470
0.052
0.020
Absolute Nirvana
A-

ECS Hook Solid

Solid Reactive

Nirvana Ultra Low RG

Asymmetric
2.477
0.054
0.013
Savage
A-

Exciter Solid

Solid Reactive

Savage

Asymmetric
2.490
0.051
0.016
Kingpin
A-

ECA Solid

Solid Reactive

Kingpin Ultra Low RG

Asymmetric
2.483
0.055
0.020
Grudge
A-

Composite Hook Solid

Solid Reactive

Grudge

Asymmetric
2.490
0.056
0.014
Nirvana
A-

ECS Solid

Solid Reactive

Nirvana Ultra Low RG

Asymmetric
2.477
0.054
0.013
Bad Intentions
A-

Juiced Xtreme

Solid Reactive

Spheroid

Symmetric
2.480
0.048
Kingpin Max
A-

ECA-X Solid

Solid Reactive

Kingpin Ultra Low RG

Asymmetric
2.483
0.055
0.020
Sure Lock
A-

GI-17 Solid

Solid Reactive

RAD-X

Asymmetric
2.480
0.054
0.018
Rip'D Solid
A-

Aggression Solid CFI

Solid Reactive

Rip'D

Asymmetric
2.480
0.054
0.014
Pitbull
A-

Composite Bite

Solid Reactive

Pitbull

Asymmetric
2.486
0.055
0.020
Warrior Supreme
A-

GB 13.3 Solid

Solid Reactive

Iron Fist

Asymmetric
2.470
0.057
0.020
Kingpin Rule
A-

ECA-XR Solid

Solid Reactive

Kingpin Ultra Low RG

Asymmetric
2.483
0.055
0.020
Conspiracy
A-

Forged 2 Solid

Solid Reactive

Conspiracy

Asymmetric
2.487
0.056
0.021
Jackal Ghost
A-

Coercion HFS (High Friction Solid)

Solid Reactive

Predator V2

Asymmetric
2.470
0.054
0.015
Dream Big
A-

79 Alert Solid

Solid Reactive

Identity

Asymmetric
2.480
0.054
0.024