Details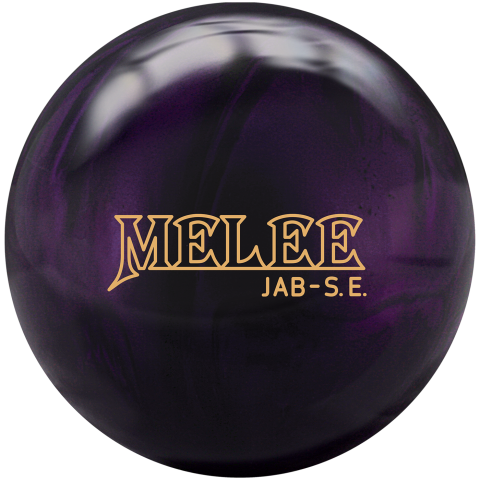 Create Custom Ball Comparison
Discontinued
The Jab is back! We took the original Melee core and wrapped it around our new Savvy Hook 2.0 to create strong traction in the mid-lane and the strong Jab backend motion.
Factory Finish
500/1000 Siaair, Crown Factory Compound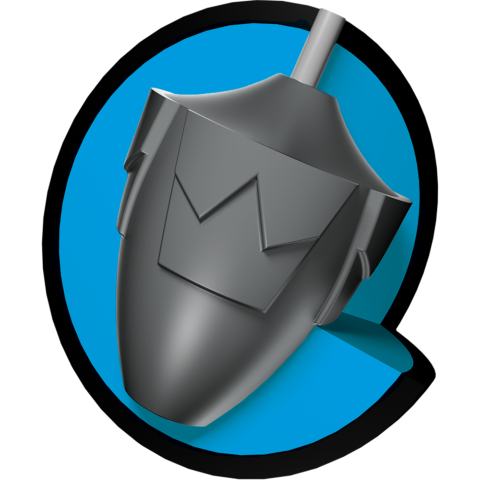 The new Melee Low RG symmetrical core features a curvilinear design to provide maximum energy retention. The new core shape revs quicker producing maximum performance and drilling versatility.
Shop
Similar Balls
Balls Similar to the Brunswick Melee Jab Special Edition
Ball
Brand
Comparison Grade
Coverstock
Core
RG
Diff
MB Diff
US/Overseas Release
Discontinued
Melee Jab Special Edition

Savvy Hook 2.0

Pearl Reactive

Melee Low RG

Symmetric
2.487
0.050
Melee Jab Blood Red
A

Savvy Hook 2.0

Pearl Reactive

Melee Low RG

Symmetric
2.487
0.050
Uppercut
A

Savvy Hook 3.0

Pearl Reactive

Melee Low RG

Symmetric
2.487
0.050
Fugitive
A

Juiced Pearl

Pearl Reactive

Fugitive

Symmetric
2.486
0.052
Verge Pearl
A

Inciter Pearl

Pearl Reactive

Threshold

Symmetric
2.476
0.049
Melee Jab Midnight Blue
A-

Savvy Hook 3.0

Pearl Reactive

Melee Low RG

Symmetric
2.487
0.050
Hero
A-

Activator Plus 2.0 Pearl

Pearl Reactive

Contra

Symmetric
2.474
0.047
Melee Jab Carbon
A-

A.X.H. Pearl

Pearl Reactive

Melee Low RG

Symmetric
2.487
0.050
Intimidator Pearl
A-

Inciter Max Pearl

Pearl Reactive

Assailant

Asymmetric
2.481
0.051
0.016
Axiom Pearl
A-

NeX Pearl

Pearl Reactive

Orbital

Symmetric
2.480
0.050
Glam
A-

Composite Fang Pearl

Pearl Reactive

Diva

Symmetric
2.516
0.052
Web Pearl (2019)
A-

Aggression Pearl

Pearl Reactive

Spheroid

Symmetric
2.480
0.048
Zing! Pearl
A-

Forged 2 Pearl

Pearl Reactive

Zing!

Asymmetric
2.499
0.051
0.020
Zen
A-

S77 Response Pearl

Pearl Reactive

Meditate

Symmetric
2.490
0.051
Diamond Diva
A-

Inciter Max Flip

Pearl Reactive

Diva 2.0

Symmetric
2.495
0.051
Authority
A-

ERT 2.0 Pearl

Pearl Reactive

Authority

Asymmetric
2.503
0.050
0.020
Web Pearl (2021, Jade/Smoke)
A-

Aggression Pearl

Pearl Reactive

Spheroid

Symmetric
2.480
0.048
Allure
A-

Traxion SF

Pearl Reactive

Allure

Symmetric
2.475
0.049
Katana Legend
A-

Forged + Pearl

Pearl Reactive

Katana

Asymmetric
2.503
0.050
0.020
Pandemonium
A-

Forged + Pearl

Pearl Reactive

Pandemonium

Symmetric
2.487
0.053
Conspiracy Theory
A-

TP-1 (Textured Pearl 1)

Pearl Reactive

Conspiracy Theory

Asymmetric
2.490
0.054
0.023
IDOL Cosmos
A-

XtremeTrax Pearl

Pearl Reactive

Ikon

Symmetric
2.490
0.052
Game Breaker 3 Pearl
A-

GB 12.7 Pearl

Pearl Reactive

Enhanced V2

Symmetric
2.480
0.048
Katana
A-

Forged

Pearl Reactive

Katana

Asymmetric
2.503
0.050
0.020
Blackout Pearl
A-

X3P

Pearl Reactive

Trailblazer

Symmetric
2.480
0.048