Details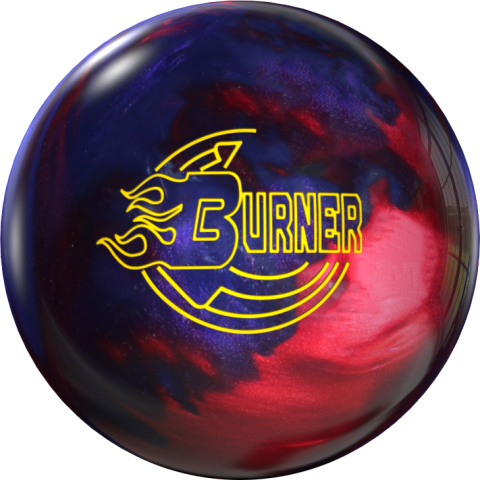 Create Custom Ball Comparison
The 600 Series has been revamped to give you even more performance than previous releases! The Burner Solid and Burner Pearl both feature the highly versatile S62 Cover and the ALL NEW Centroid Symmetric Core. With this combination, we have created a redefined value performance line that will tailor to your needs on medium-light oil.
Factory Finish
1500 Polished
The S62 Cover has been proven on previous releases as a cover that balances out traction in the oil along with backend motion perfectly. By offering it in a solid and pearl version we have separated both balls enough to where you will see a noticeable difference. The Burner Solid will give you a very continuous shape, while the Burner Pearl will be a great option for moving in and opening up your angles.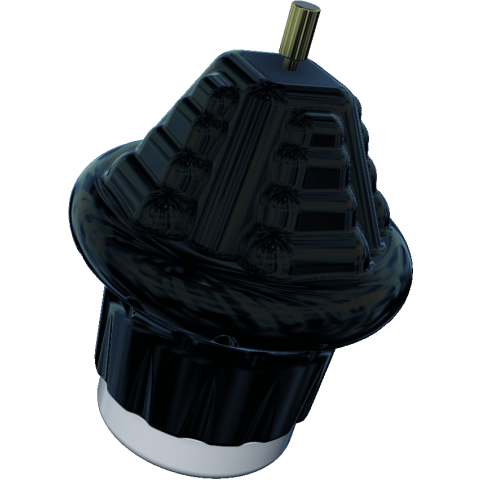 The Centroid symmetric core addresses a need that many value performance balls struggle with…a lower density. By shifting the weight more towards the center of the ball we have eliminated the over/under that many balls in this category struggle with. The Burners have been purposely engineered to give you a reliable reaction when the lanes have broken down.
Shop
* This page contains affiliate links, so I may earn a small commission when you make a purchase through the links below, at no additional cost to you.
Similar Balls
Balls Similar to the 900 Global Burner Pearl
Ball
Brand
Comparison Grade
Coverstock
Core
RG
Diff
MB Diff
US/Overseas Release
Discontinued
Burner Pearl

S62 Response Pearl

Pearl Reactive

Centroid

Symmetric
2.530
0.037
Hyped Pearl
A

VTC Pearl

Pearl Reactive

Hyped

Symmetric
2.520
0.036
Puma
A-

GB 10.7 Pearl

Pearl Reactive

Puma

Symmetric
2.525
0.036
MVP Pearl
A-

VTC-P19

Pearl Reactive

Neutron NXT

Symmetric
2.550
0.040
Cutting Edge Pearl
A-

3C Pearl

Pearl Reactive

Cutting Edge Low RG

Symmetric
2.521
0.039
Payback
A-

Ai-27 Pearl Plus

Pearl Reactive

Payback

Symmetric
2.528
0.041
Freak'n Frantic
A-

R2S Pearl

Pearl Reactive

N.O.S.

Symmetric
2.530
0.045
Fringe
A-

R2S Pearl

Pearl Reactive

N.O.S.

Symmetric
2.530
0.045
2Fast
A-

R2S Pearl

Pearl Reactive

N.O.S.

Symmetric
2.530
0.045
Hyped Hybrid
A-

VTC Hybrid

Hybrid Reactive

Hyped

Symmetric
2.520
0.036
Hydra
A-

Hexion LFP (Low Friction Pearl)

Pearl Reactive

Halogen

Symmetric
2.550
0.037
Wreck-Em
A-

Pumped

Pearl Reactive

Neutron

Symmetric
2.550
0.042
XXXmas
A-

USY 2

Pearl Reactive

Prezzie

Symmetric
2.528
0.031
Fireball
A-

HK22 - GB10.7 Pearl

Pearl Reactive

Fireball

Symmetric
2.519
0.039
Tag Cannon
A-

Agility SFP (Skid/Flip Pearl)

Pearl Reactive

Halogen

Symmetric
2.550
0.037
Flawless
A-

Juiced Pearl

Pearl Reactive

40 Watt

Symmetric
2.520
0.041
Fast
A-

R2S Pearl

Pearl Reactive

Turbine

Symmetric
2.550
0.038
Punch Out
A-

R2S Pearl

Pearl Reactive

Turbine

Symmetric
2.550
0.038
Street Rod Pearl
B+

Reactor Pearl

Pearl Reactive

Turbine

Symmetric
2.550
0.038
Hectic
B+

50ML

Pearl Reactive

Late Roll 56

Symmetric
2.560
0.034
Eraser Banshee
B+

MONSOON Pearl

Pearl Reactive

Inverted Multi-Density Power Mass

Symmetric
2.520
0.040
Silver Streak Pearl
B+

Sure Grip Pearl

Pearl Reactive

Silver Streak (Modified Rotary)

Symmetric
2.520
0.040
Hole Pounder
B+

Control Hook Pearl

Pearl Reactive

Hole Pounder

Symmetric
2.540
0.040
Afterburner (various colors)
B+

S62 Hybrid

Hybrid Reactive

Ignition

Symmetric
2.550
0.038
White Hot Badger
B+

S71 Pearl

Pearl Reactive

Lacerate

Symmetric
2.570
0.041