Details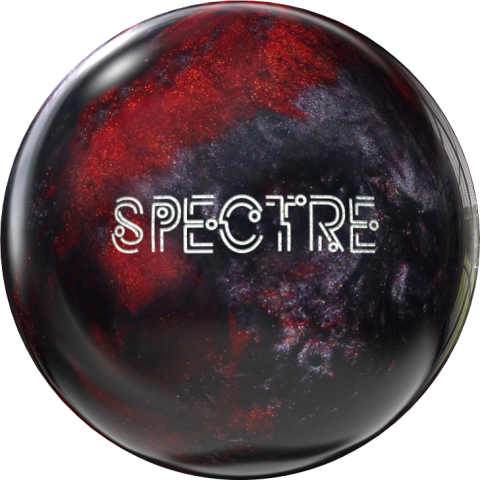 Create Custom Ball Comparison
Discontinued
There is a certain level of expectation that comes with drilling up a new Storm bowling ball. You expect it to have rich, vibrant colors and a pleasant fragrance. You expect it to ignore the heads which often gets worn and dry, especially late in the day. You expect it to turn the corner and charge aggressively through the pocket. You expect it to carry the corner pins, and everything else for that matter. But if you think your expectations are high, you should see ours. Know that each Storm bowling ball is a result from decades of smart design and continuous innovation. From the moment you drill up a Storm ball, you are sure to feel the power inside.
Fragrance: Candy Cane Cookie
Factory Finish
1500 Polished
R3S is the third generation of Storm's flagship coverstock: Reactor cover material. This shell has a measurable porosity that is higher than its predecessor. This increased porosity reads the lane slightly sooner than Reactor or R2S and smooths out the overall reaction. Blending out lane transition is one of R3S's best features.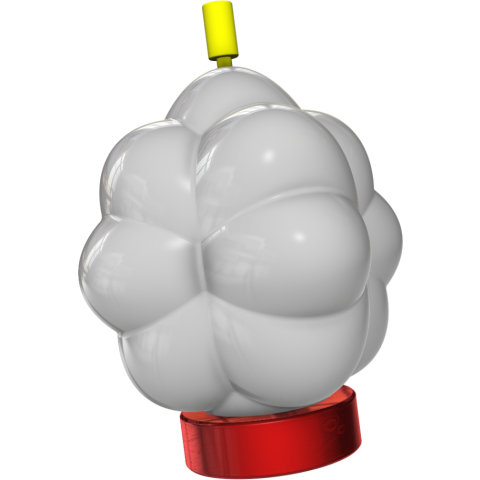 The cutting-edge Vector Core was designed to be used by the most scrutinous competitor. The mid-range RG should appeal to those who are fans of the ever-popular Hy-Road™ and Trend™ series but crave something in between. With roots tracing back to the Incite™, there's extra post-drilled asymmetry built into the Vector Core if the driller chooses to use it, a feature unique to this design of symmetric core. If you don't use a thumb, be sure to utilize the all-new and innovative 2LS™ system for no-thumb players to layout your striking new Spectre.
Shop
Similar Balls
Balls Similar to the Storm Spectre
Ball
Brand
Comparison Grade
Coverstock
Core
RG
Diff
MB Diff
US/Overseas Release
Discontinued
Spectre

R3S Pearl

Pearl Reactive

Vector

Symmetric
2.540
0.050
Revenant
A-

R3S Pearl

Pearl Reactive

Vector

Symmetric
2.540
0.050
Sky Rocket
A-

R2S Pearl

Pearl Reactive

Booster

Symmetric
2.540
0.046
Fire Road
A-

R2X Pearl

Pearl Reactive

Inverted Fe3

Symmetric
2.560
0.052
Nomad Pearl
A-

Ultra Vision Pearl

Pearl Reactive

Rotary

Symmetric
2.550
0.054
Primal TV4
A-

Vicious

Pearl Reactive

Thrust

Symmetric
2.540
0.052
Fringe
A-

R2S Pearl

Pearl Reactive

N.O.S.

Symmetric
2.530
0.045
Freak'n Frantic
A-

R2S Pearl

Pearl Reactive

N.O.S.

Symmetric
2.530
0.045
Ridiculous Pearl
A-

Ridiculous Pearl

Pearl Reactive

Ridiculous

Symmetric
2.540
0.050
Victory Road
A-

R2S Pearl

Pearl Reactive

Inverted Fe3

Symmetric
2.560
0.052
2Fast
A-

R2S Pearl

Pearl Reactive

N.O.S.

Symmetric
2.530
0.045
Reign
A-

R2S Pearl

Pearl Reactive

C.A.M.

Symmetric
2.570
0.048
Winner
A-

VTC-P18

Pearl Reactive

Altered Hotshot

Symmetric
2.540
0.054
The Closer Pearl
A-

Ai-39 Pearl

Pearl Reactive

The Closer

Symmetric
2.540
0.050
Fanatic
A-

Relativity V Max

Pearl Reactive

I-Block

Symmetric
2.540
0.052
Beyond Ridiculous Pearl
A-

Ai-35

Pearl Reactive

Beyond Ridiculous

Symmetric
2.541
0.050
Second Dimension
A-

R2X Pearl with E.T.M.

Pearl Reactive

Continuum

Symmetric
2.510
0.048
Reckless
A-

Class 3

Pearl Reactive

Reckless

Symmetric
2.523
0.050
0.001
Epidemic
A-

Level 5

Pearl Reactive

Biohazard

Asymmetric
2.530
0.050
0.013
Crimson Executioner
A-

Executioner Pearl

Pearl Reactive

Executioner

Asymmetric
2.540
0.045
Raven Invasion
A-

Implex II Pearl

Pearl Reactive

Ogre HDC (Raven)

Symmetric
2.530
0.049
Rapid Fire Pearl
A-

R2S Pearl

Pearl Reactive

Twin-V

Symmetric
2.540
0.055
Hy-Road Pearl
A-

R2S Pearl

Pearl Reactive

Inverted Fe2

Symmetric
2.570
0.046
Cyclops Pearl
A-

Cyclops Pearl

Pearl Reactive

Spindle Symmetric

Symmetric
2.538
0.048
Meanstreak
A-

Addaptive ƒ(P2) Pearl

Pearl Reactive

Meanstreak High RG

Symmetric
2.557
0.048