Details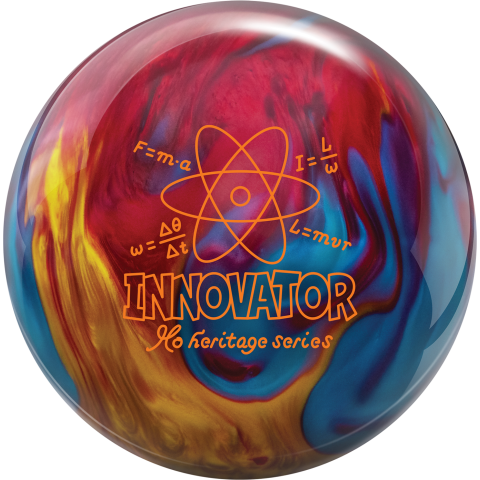 Create Custom Ball Comparison
The Innovator has moderate asymmetrical numbers, an RG of 2.477, a differential of 0.053, and an intermediate differential of 0.012. The Innovator core is wrapped with the newly developed MOtion Magic Plus Pearl cover. The MOtion Magic Plus Pearl cover is a polished cover designed for a strong angular backend motion that many have desired for years. The new Innovator asymmetric core and the MOtion Magic Plus cover yield a strong, sharp angular down-lane motion that will surely turn heads.
Factory Finish
500/1000/1500 Siaair, Crown Factory Compound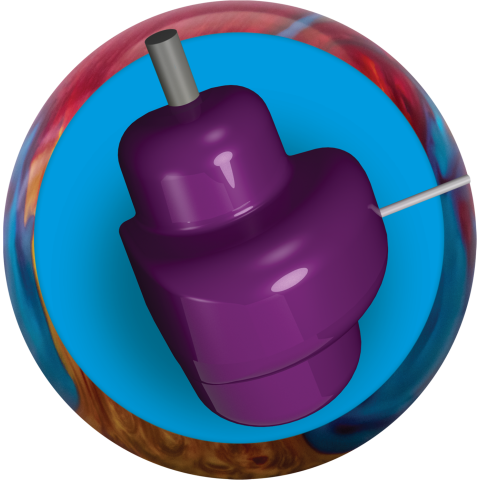 Shop
* This page contains affiliate links, so I may earn a small commission when you make a purchase through the links below, at no additional cost to you.
Similar Balls
Balls Similar to the Radical Innovator
Ball
Brand
Comparison Grade
Coverstock
Core
RG
Diff
MB Diff
US/Overseas Release
Discontinued
Innovator

MOtion Magic Plus

Pearl Reactive

Innovator

Asymmetric
2.477
0.053
0.012
Top Speed
A

HK22 - Formula 1 Pearl

Pearl Reactive

Shifter

Asymmetric
2.478
0.050
0.015
Incognito Pearl
A

S. H. A. R. P. Pearl

Pearl Reactive

Incognito

Asymmetric
2.487
0.053
0.017
3-D Offset Attack
A-

HK22 - Neoflip 25

Pearl Reactive

High Rev Offset

Asymmetric
2.489
0.053
0.008
Bigfoot
A-

TP-1+

Pearl Reactive

Bigfoot

Symmetric
2.468
0.053
Exotic Gem
A-

MicroTrax Pearl

Pearl Reactive

Defiant LRG

Asymmetric
2.470
0.053
0.016
Power Torq Pearl
A-

ERT Pearl

Pearl Reactive

Torq

Symmetric
2.489
0.054
Infinite Physix
A-

ReX

Pearl Reactive

Atomic

Asymmetric
2.480
0.053
0.017
In2ition
A-

Prime DT Pearl

Pearl Reactive

X-Type

Asymmetric
2.480
0.054
0.015
Melee Jab Midnight Blue
A-

Savvy Hook 3.0

Pearl Reactive

Melee Low RG

Symmetric
2.487
0.050
Jackal Flash
A-

Infusion HV (High Volume) Pearl

Pearl Reactive

Predator V2

Asymmetric
2.470
0.054
0.015
True Nirvana
A-

ECS Hook Pearl

Pearl Reactive

Nirvana Ultra Low RG

Asymmetric
2.477
0.054
0.013
Melee Jab Carbon
A-

A.X.H. Pearl

Pearl Reactive

Melee Low RG

Symmetric
2.487
0.050
Sky Raptor
A-

Dynamic Infusion Pearl

Pearl Reactive

Affliction V2

Symmetric
2.480
0.055
Dynamic Swing Pearl
A-

ERT Pearl

Pearl Reactive

Full Swing (modified)

Asymmetric
2.482
0.047
0.012
Intimidator Pearl
A-

Inciter Max Pearl

Pearl Reactive

Assailant

Asymmetric
2.481
0.051
0.016
3-D Offset
A-

Neoflex 25

Pearl Reactive

High Rev Offset

Asymmetric
2.489
0.053
0.008
Rip'D Pearl
A-

Aggression Pearl CFI

Pearl Reactive

Rip'D

Asymmetric
2.480
0.054
0.014
Defender Hybrid
A-

HK22 - ACT 3.0 Hybrid

Hybrid Reactive

Portal X

Asymmetric
2.473
0.054
0.015
Zenith Pearl
A-

A.X.H. Pearl

Pearl Reactive

Zenith

Asymmetric
2.485
0.052
0.019
Big Bro Big Guns
A-

Reverie 4 (RVR 4)

Pearl Reactive

Dominance

Asymmetric
2.484
0.054
0.021
Big Bro K.O.
A-

Reverie 4 (RVR 4)

Pearl Reactive

Dominance

Asymmetric
2.484
0.054
0.021
Diamond Diva
A-

Inciter Max Flip

Pearl Reactive

Diva 2.0

Symmetric
2.495
0.051
Madness
A-

HK22 - ERT Pearl

Pearl Reactive

Craze

Asymmetric
2.495
0.048
0.012
Attitude
A-

Activator Plus 3.0 Pearl

Pearl Reactive

Contra

Symmetric
2.474
0.047