Details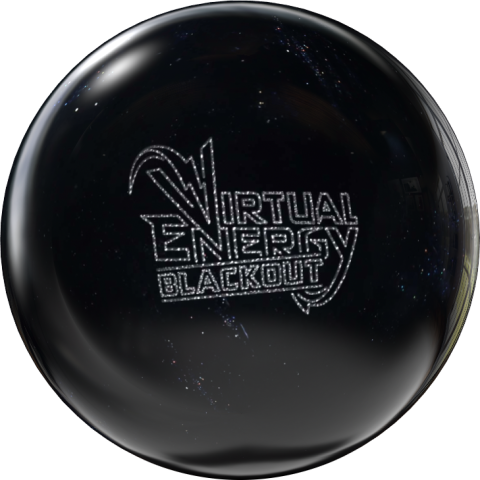 Create Custom Ball Comparison
The Virtual Energy Blackout builds on an already concrete foundation created by the Shape-Lock HD Core. But now, and sleeker than ever, the Blackout has taken the reigns with a tour-inspired 1-tone design. The shape you didn't know you needed until it was gone is back!
Factory Finish
Reacta Gloss
Traditionally, the term "hybrid" suggests that both solid and pearl components coexist within a coverstock. We saw a better way for hybrids and took it. When we joined R2S™ with NeX™ in the lab, the results exceeded our expectations. In our testing, we discovered that the Dark Code read the midlane slightly sooner than the Code Black™ thanks to its NeX foundation but produced similar backend and entry angle numbers because the chemical porosity of R2S is slightly more compact than NeX. We left nothing to chance with this one. Thus, ReX a.k.a. "Reactor Extreme" was born.
Crankers will discover this type of pearl formulation to be more versatile in average conditions. Tweeners will crave this type of reaction to play to their strengths even on fresh conditions. Strokers gain easy access to power and backend the likes of which are not easily obtained in today's high-volume environment.
The Infinite PhysiX pushes the limits of performance, tech, and design. ReX adjusts the response time to friction that's not as quick as R2S™ and not quite as slow as NeX™. What's realized is a cover that fits a far-reaching diversity of forms, approaches, and styles. The bowler's feel becomes heightened as they're more connected to a ball that responds to their release with absolute fidelity. This helps optimize traction and control in a variety of playing conditions.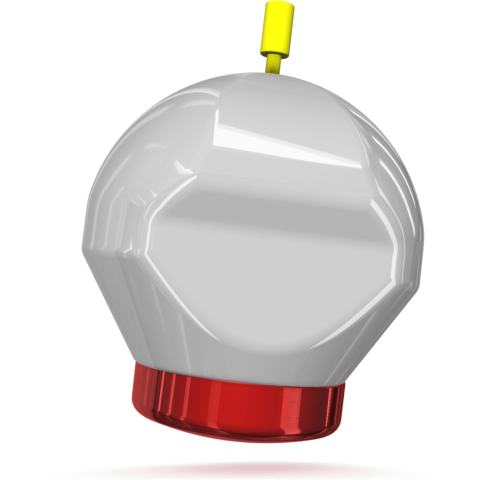 This shape can power through just about anything. "HD" is short for high density, which lowers the RG and raises the differential of the weight block. A higher differential translates to more flare potential, so every time the ball makes a rotation it exposes a fresh portion of coverstock material to the oil.
Shop
Similar Balls
Balls Similar to the Storm Virtual Energy Blackout
Ball
Brand
Comparison Grade
Coverstock
Core
RG
Diff
MB Diff
US/Overseas Release
Discontinued
Virtual Energy Blackout

ReX

Pearl Reactive

Shape-Lock HD

Asymmetric
2.480
0.052
0.020
Exotic Gem
A-

MicroTrax Pearl

Pearl Reactive

Defiant LRG

Asymmetric
2.470
0.053
0.016
Infinite Physix
A-

ReX

Pearl Reactive

Atomic

Asymmetric
2.480
0.053
0.017
Eternity
A-

S84 Response Pearl

Pearl Reactive

Epoch

Asymmetric
2.490
0.050
0.014
Zenith Pearl
A-

A.X.H. Pearl

Pearl Reactive

Zenith

Asymmetric
2.485
0.052
0.019
Intimidator Pearl
A-

Inciter Max Pearl

Pearl Reactive

Assailant

Asymmetric
2.481
0.051
0.016
Incognito Pearl
A-

S. H. A. R. P. Pearl

Pearl Reactive

Incognito

Asymmetric
2.487
0.053
0.017
Big Bro K.O.
A-

Reverie 4 (RVR 4)

Pearl Reactive

Dominance

Asymmetric
2.484
0.054
0.021
Big Bro Big Guns
A-

Reverie 4 (RVR 4)

Pearl Reactive

Dominance

Asymmetric
2.484
0.054
0.021
Altered Reality
A-

S84 Response Pearl

Pearl Reactive

Disturbance

Asymmetric
2.490
0.052
0.018
Zen Gold Label
A-

Reserve Blend 801

Pearl Reactive

Meditate

Symmetric
2.490
0.051
Innovator
A-

MOtion Magic Plus

Pearl Reactive

Innovator

Asymmetric
2.477
0.053
0.012
In2ition
A-

Prime DT Pearl

Pearl Reactive

X-Type

Asymmetric
2.480
0.054
0.015
Top Speed
A-

HK22 - Formula 1 Pearl

Pearl Reactive

Shifter

Asymmetric
2.478
0.050
0.015
Rubicon UC2
A-

eTrax Pearl

Pearl Reactive

Rondure

Asymmetric
2.490
0.052
0.011
Web M.B.
A-

Semtex NE Pearl

Pearl Reactive

Spheroid Asymmetric

Asymmetric
2.480
0.048
0.018
Big Bro
A-

Reverie 2 (RVR 2)

Pearl Reactive

Dominance

Asymmetric
2.484
0.054
0.021
Big Bro Galaxy
A-

Reverie 3 (RVR 3) Pearl

Pearl Reactive

Dominance

Asymmetric
2.484
0.054
0.021
Rip'D Pearl
A-

Aggression Pearl CFI

Pearl Reactive

Rip'D

Asymmetric
2.480
0.054
0.014
Lit Pearl
A-

Reflex XS Pearl

Pearl Reactive

Lit

Asymmetric
2.470
0.052
0.020
3-D Offset
A-

Neoflex 25

Pearl Reactive

High Rev Offset

Asymmetric
2.489
0.053
0.008
Kingpin Gold Special Edition
A-

ECA-X Pearl

Pearl Reactive

Kingpin Ultra Low RG

Asymmetric
2.483
0.055
0.020
Axiom Pearl
A-

NeX Pearl

Pearl Reactive

Orbital

Symmetric
2.480
0.050
Verdict Pearl
A-

GSV-1 Pearl

Pearl Reactive

Justice

Symmetric
2.480
0.055
0.018
Savage Life
A-

Exciter Pearl

Pearl Reactive

Savage

Asymmetric
2.490
0.051
0.016