Details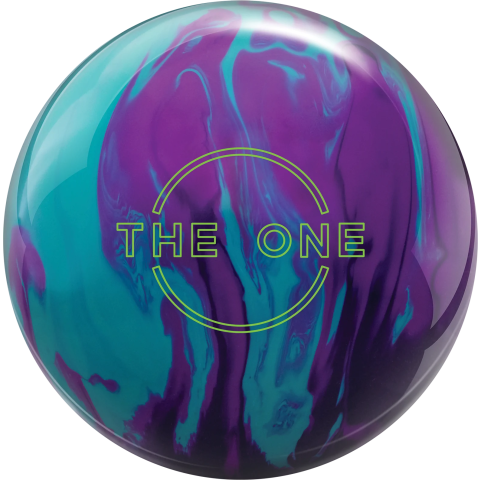 Create Custom Ball Comparison
Sometimes the remix is better than the original, and in this case, the original was something special. With advances in cover technology, there is no doubt that the new Ebonite The One Remix is the best one yet. The One Remix does utilize the original Centrex Asymmetric core design, which yields a very aggressive RG, differential, and mass bias combination. The remix is what we have done with the GB coverstock to make it perform on today's oil. GB14.4 provides more reaction from the mid-lane to the breakpoint than previous GB covers. The Centrex core, new GB formulation, and polished cover will be an excellent match for medium to heavy oil patterns.  
Factory Finish
500/1000/2000 Siaair, Crown Factory Compound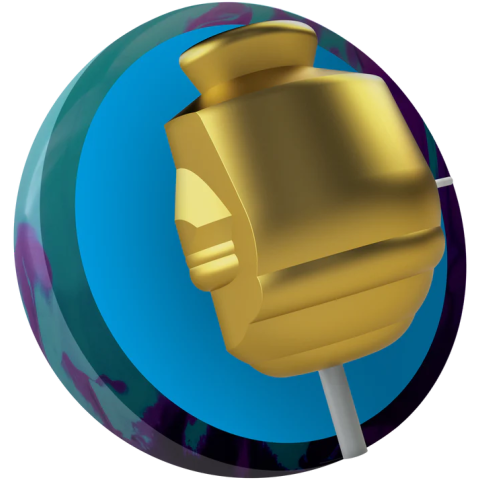 Shop
* This page contains affiliate links, so I may earn a small commission when you make a purchase through the links below, at no additional cost to you.
Similar Balls
Balls Similar to the Ebonite The One Remix
Ball
Brand
Comparison Grade
Coverstock
Core
RG
Diff
MB Diff
US/Overseas Release
Discontinued
The One Remix

GB 14.4 Solid

Solid Reactive

Centrex Symmetrical Mass Bias

Asymmetric
2.466
0.056
0.027
Revolt Uprising
A-

Helix MXC Solid

Solid Reactive

Vanquish

Symmetric
2.470
0.056
Defender
A-

ACT 3.0 Solid

Solid Reactive

Portal X

Asymmetric
2.473
0.054
0.015
Brutal Collision
A-

HK22 - Inciter Xtreme

Solid Reactive

Collision

Asymmetric
2.462
0.052
0.019
Jackal Ambush
A-

Leverage

Solid Reactive

Predator V2

Asymmetric
2.470
0.054
0.015
DNA
A-

EXO Solid

Solid Reactive

Supercoil

Asymmetric
2.470
0.053
0.023
Conspiracy Scheme
A-

MOtion Magic Solid

Solid Reactive

Conspiracy

Asymmetric
2.487
0.056
0.021
Jackal Rising
B+

Coercion HV2 (High Volume 2nd Edition)

Solid Reactive

Predator V3

Asymmetric
2.470
0.055
0.019
Jackal Legacy
B+

Coercion MXC (MaXimum Continuation)

Solid Reactive

Predator V2

Asymmetric
2.470
0.054
0.015
Extreme Envy
B+

Envy Solid CFI

Solid Reactive

Launcher LRG

Asymmetric
2.479
0.054
0.022
Warrior Supreme
B+

GB 13.3 Solid

Solid Reactive

Iron Fist

Asymmetric
2.470
0.057
0.020
Forge Flare
B+

Coercion MXC (MaXimum Continuation)

Solid Reactive

Detonator

Symmetric
2.470
0.055
Alpha Jackal
B+

Coercion HV3 (High Volume 3rd Generation)

Solid Reactive

Predator V2

Asymmetric
2.470
0.054
0.015
Revolt Havoc
B+

Helix HFS (High Friction Solid)

Solid Reactive

Vanquish

Symmetric
2.470
0.056
Jackal Ghost
B+

Coercion HFS (High Friction Solid)

Solid Reactive

Predator V2

Asymmetric
2.470
0.054
0.015
Siege
B+

Propel Solid

Solid Reactive

MACE Low RG

Asymmetric
2.474
0.056
0.030
Nexus ƒ(P+F) Solid
B+

Addaptive ƒ(P+F) Solid

Solid Reactive

Nexus Rotor

Asymmetric
2.480
0.056
0.017
TNT
B+

eTrax Plus Solid

Solid Reactive

Torpex

Symmetric
2.470
0.052
Prism Warp
B+

ACT 2.0

Solid Reactive

Portal

Asymmetric
2.465
0.051
0.018
Nexxus ƒ(P+R)
B+

Addaptive ƒ(P+R) Solid

Solid Reactive

Nexus Rotor

Asymmetric
2.480
0.056
0.017
Innovator Solid
B+

MOtion Magic Plus Solid

Solid Reactive

Innovator

Asymmetric
2.477
0.053
0.012
Hell Raiser Revenge
B+

Class 7

Solid Reactive

Hell Raiser Ultra Low RG

Asymmetric
2.480
0.056
0.018
Big Bro Jacked
B+

Reverie 4 (RVR 4) ANT-iVi Solid

Solid Reactive

Dominance

Asymmetric
2.484
0.054
0.021
Paragon
B+

QR-11 Solid

Solid Reactive

I-Core 3.0

Asymmetric
2.486
0.056
0.015
Conspiracy
B+

Forged 2 Solid

Solid Reactive

Conspiracy

Asymmetric
2.487
0.056
0.021