Details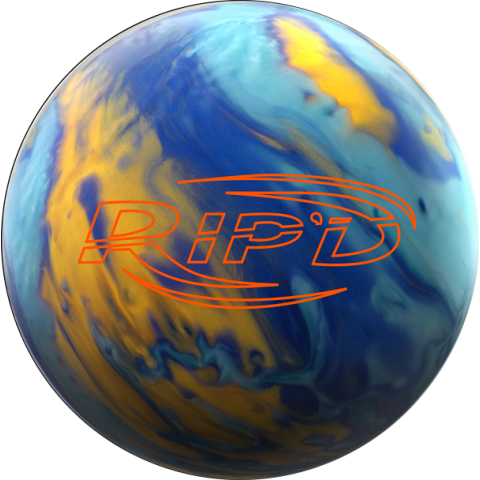 Create Custom Ball Comparison
Discontinued
When we released the Rip'D and Rip'D solid, they were instant successes. Naturally, for the 3rd ball in the line, we wanted to create a ball that combined the best qualities from each of the first two. With the Aggression Pearl CFI Coverstock and three-step 3000 grit finish, this Rip'D will get through the front of the lane with ease, still read the mid-lane and give a strong backend motion.
With Hammer's patent-pending carbon fiber infused coverstock and outer core, this Rip'D carries Hammer's three-year warranty.
Hammer Tough Scrub is recommended to keep the Rip'D Pearl performing at its best.
Factory Finish
500/1000/3000 Abralon
Aggression Pearl Carbon Fiber Infused
Shop
Similar Balls
Balls Similar to the Hammer Rip'D Pearl
Ball
Brand
Comparison Grade
Coverstock
Core
RG
Diff
MB Diff
US/Overseas Release
Discontinued
Rip'D Pearl

Aggression Pearl CFI

Pearl Reactive

Rip'D

Asymmetric
2.480
0.054
0.014
In2ition
A-

Prime DT Pearl

Pearl Reactive

X-Type

Asymmetric
2.480
0.054
0.015
Statement Pearl
A-

Aggression Pearl CFI

Pearl Reactive

Statement

Asymmetric
2.470
0.054
0.015
Paradox V
A-

Prime Pearl

Pearl Reactive

I-Core 2.0

Asymmetric
2.480
0.057
0.015
Big Bro Galaxy
A-

Reverie 3 (RVR 3) Pearl

Pearl Reactive

Dominance

Asymmetric
2.484
0.054
0.021
Big Bro
A-

Reverie 2 (RVR 2)

Pearl Reactive

Dominance

Asymmetric
2.484
0.054
0.021
Verdict Pearl
A-

GSV-1 Pearl

Pearl Reactive

Justice

Symmetric
2.480
0.055
0.018
Precision
A-

Prime Pearl

Pearl Reactive

Precision SD (Single Density)

Asymmetric
2.490
0.054
0.020
True Nirvana
A-

ECS Hook Pearl

Pearl Reactive

Nirvana Ultra Low RG

Asymmetric
2.477
0.054
0.013
Infinite Physix
A-

ReX

Pearl Reactive

Atomic

Asymmetric
2.480
0.053
0.017
Kingpin Gold Special Edition
A-

ECA-X Pearl

Pearl Reactive

Kingpin Ultra Low RG

Asymmetric
2.483
0.055
0.020
Maverick Pearl
A-

GB 14.0 Pearl

Pearl Reactive

Maverick

Asymmetric
2.480
0.056
0.016
Scandal Pearl
A-

Semtex Pearl CFI

Pearl Reactive

Scandal

Symmetric
2.480
0.054
Jackal Flash
A-

Infusion HV (High Volume) Pearl

Pearl Reactive

Predator V2

Asymmetric
2.470
0.054
0.015
Intimidator Pearl
A-

Inciter Max Pearl

Pearl Reactive

Assailant

Asymmetric
2.481
0.051
0.016
Conspiracy Theory
A-

TP-1 (Textured Pearl 1)

Pearl Reactive

Conspiracy Theory

Asymmetric
2.490
0.054
0.023
Tyrant Pearl
A-

Reflex Pearl HST

Pearl Reactive

Tyrant

Asymmetric
2.480
0.056
0.011
Zenith Pearl
A-

A.X.H. Pearl

Pearl Reactive

Zenith

Asymmetric
2.485
0.052
0.019
Trident Quest
A-

Hexion Pearl

Pearl Reactive

Turbulent

Asymmetric
2.490
0.054
0.017
Dream
A-

74 Response Pearl

Pearl Reactive

Identity

Asymmetric
2.480
0.054
0.024
Innovator
A-

MOtion Magic Plus

Pearl Reactive

Innovator

Asymmetric
2.477
0.053
0.012
Golden Jackal
A-

Hexion SE (Strength Enhanced)

Pearl Reactive

Predator V3

Asymmetric
2.470
0.055
0.019
Lit Pearl
A-

Reflex XS Pearl

Pearl Reactive

Lit

Asymmetric
2.470
0.052
0.020
Altered Reality
A-

S84 Response Pearl

Pearl Reactive

Disturbance

Asymmetric
2.490
0.052
0.018
Paradox Pearl
A-

QR-9 Pearl

Pearl Reactive

I-Core 2.0

Asymmetric
2.480
0.057
0.015