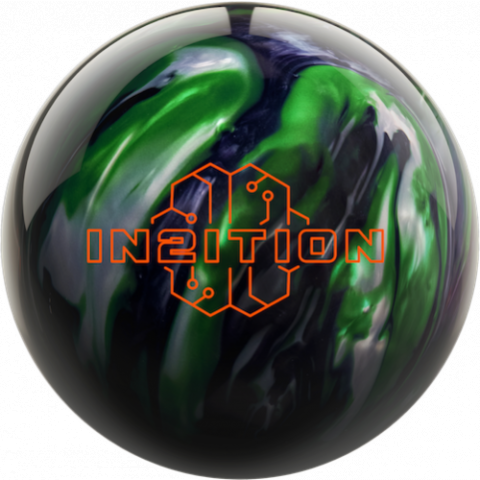 Create Custom Ball Comparison
Discontinued
At Track, we continue to push the envelope in core and coverstock technology. The In2ition features the perfect core and coverstock combination to showcase that philosophy. By combining our brand new X-Type core with our improved Prime DT Pearl coverstock, we have created something truly unique and provides ball motion the competition will be chasing.
Factory Finish
500/1000 Abralon, Powerhouse Factory Finish Polish
We wanted to create a low RG, asymmetric core design unlike any other. By separating mass spatially along the pin axis, we were able to create higher RG characteristics, while maintaining the low RG design intent. Doing so creates a constant state of mild core instability throughout the entire lane, enhancing the In2ition's reaction at the backend of the lane.
Balls Similar to the Track In2ition
Ball
Brand
Comparison Grade
Coverstock
Core
RG
Diff
MB Diff
US/Overseas Release
Discontinued
In2ition

Prime DT Pearl

Pearl Reactive

X-Type

Asymmetric
2.480
0.054
0.015
Verdict Pearl
A

GSV-1 Pearl

Pearl Reactive

Justice

Symmetric
2.480
0.055
0.018
Statement Pearl
A

Aggression Pearl CFI

Pearl Reactive

Statement

Asymmetric
2.470
0.054
0.015
Paradox V
A

Prime Pearl

Pearl Reactive

I-Core 2.0

Asymmetric
2.480
0.057
0.015
Precision
A

Prime Pearl

Pearl Reactive

Precision SD (Single Density)

Asymmetric
2.490
0.054
0.020
Maverick Pearl
A

GB 14.0 Pearl

Pearl Reactive

Maverick

Asymmetric
2.480
0.056
0.016
Scandal Pearl
A

Semtex Pearl CFI

Pearl Reactive

Scandal

Symmetric
2.480
0.054
Tyrant Pearl
A

Reflex Pearl HST

Pearl Reactive

Tyrant

Asymmetric
2.480
0.056
0.011
Paradox Pearl
A-

QR-9 Pearl

Pearl Reactive

I-Core 2.0

Asymmetric
2.480
0.057
0.015
Lit Pearl
A-

Reflex XS Pearl

Pearl Reactive

Lit

Asymmetric
2.470
0.052
0.020
Savage Life
A-

Exciter Pearl

Pearl Reactive

Savage

Asymmetric
2.490
0.051
0.016
Choice Pearl
A-

GSV-1 Pearl

Pearl Reactive

MOD-1

Symmetric
2.490
0.054
Rip'D Pearl
A-

Aggression Pearl CFI

Pearl Reactive

Rip'D

Asymmetric
2.480
0.054
0.014
Big Bro
A-

Reverie 2 (RVR 2)

Pearl Reactive

Dominance

Asymmetric
2.484
0.054
0.021
Jackal Flash
A-

Infusion HV (High Volume) Pearl

Pearl Reactive

Predator V2

Asymmetric
2.470
0.054
0.015
Big Bro Galaxy
A-

Reverie 3 (RVR 3) Pearl

Pearl Reactive

Dominance

Asymmetric
2.484
0.054
0.021
Infinite Physix
A-

ReX

Pearl Reactive

Atomic

Asymmetric
2.480
0.053
0.017
Intimidator Pearl
A-

Inciter Max Pearl

Pearl Reactive

Assailant

Asymmetric
2.481
0.051
0.016
Kingpin Gold Special Edition
A-

ECA-X Pearl

Pearl Reactive

Kingpin Ultra Low RG

Asymmetric
2.483
0.055
0.020
Conspiracy Theory
A-

TP-1 (Textured Pearl 1)

Pearl Reactive

Conspiracy Theory

Asymmetric
2.490
0.054
0.023
True Nirvana
A-

ECS Hook Pearl

Pearl Reactive

Nirvana Ultra Low RG

Asymmetric
2.477
0.054
0.013
Rip'D
A-

Aggression Hybrid CFI

Hybrid Reactive

Rip'D

Asymmetric
2.480
0.054
0.014
Zenith Pearl
A-

A.X.H. Pearl

Pearl Reactive

Zenith

Asymmetric
2.485
0.052
0.019
Incognito Pearl
A-

S. H. A. R. P. Pearl

Pearl Reactive

Incognito

Asymmetric
2.487
0.053
0.017
Innovator
A-

MOtion Magic Plus

Pearl Reactive

Innovator

Asymmetric
2.477
0.053
0.012