Details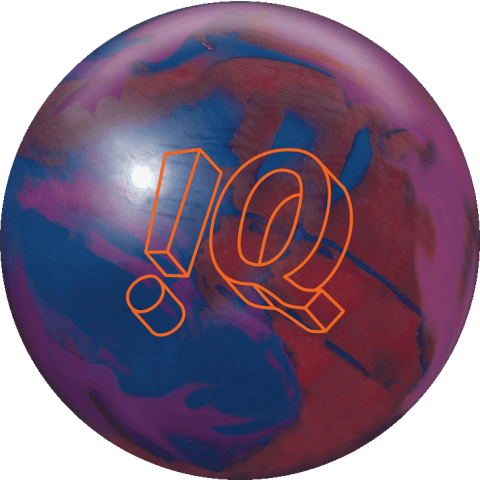 Create Custom Ball Comparison
Discontinued
Make the smart choice... go with the Storm IQ bowling ball if you want the highest scores!
Intent
The Master line is built for those trying to master their craft. Truly some of the strongest symmetrical balls on the market today, price equaling performance really does mean something to us at Storm. You have probably noticed, too, the enormous number of professionals putting their faith in Storm. The Marvel Pearl has been one of those balls that has really taken off on the pro ranks, and the new IQ will utilize some of the same technologies while incorporating newer ones as well. After all, Storm is the bowling innovation company and is, once again, ready to prove it here.
Design
When considering a ball for heavier oil, you need to look for strong coverstocks and weight blocks, or cores, that are ready to cut through oil and help you get not only to the pocket but through the pins. The new IQ is that ball! With an amped up new PFT (Progressive Friction Technology) coverstock and dynamic Centripetal core, the IQ is sure to turn some heads. The Centripetal core's symmetrical shape provides countless drilling options. This fast-revving core produces 6" or more of flare and is designed to benefit players of all skill levels.
Fragrance: Cherry
Factory Finish
3000 Abralon
Progressive Friction Technology Solid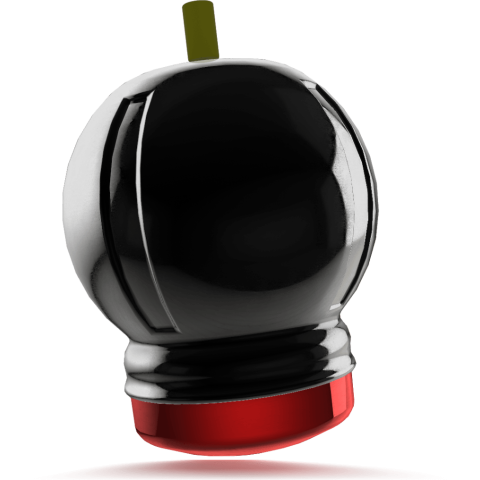 Custom-engineered for the player who desires low, stable spin with forgiveness, the Centripetal Core features a center of gravity that is extremely low. The innovative cascading channels engage the circumference of the weight block and maximize mid-lane control with a smoother change of direction downlane.
Shop
Similar Balls
Balls Similar to the Storm !Q
Ball
Brand
Comparison Grade
Coverstock
Core
RG
Diff
MB Diff
US/Overseas Release
Discontinued
!Q

PFT Solid

Solid Reactive

Centripetal

Symmetric
2.480
0.050
Marvel-S
A

NRG Solid

Solid Reactive

Centripetal

Symmetric
2.480
0.050
Phaze II
A

TX-16

Solid Reactive

Velocity

Symmetric
2.480
0.051
Axiom
A-

NeX Solid

Solid Reactive

Orbital

Symmetric
2.480
0.050
Marvel
A-

R2X Solid

Solid Reactive

Centripetal

Symmetric
2.480
0.050
Optimus Solid
A-

R2X Solid

Solid Reactive

Tri-Sphere

Symmetric
2.480
0.048
Impulse Solid
A-

Reflex Solid

Solid Reactive

Impulse

Symmetric
2.490
0.050
Rhodman
A-

Juiced Maxx

Solid Reactive

Spheroid

Symmetric
2.480
0.048
Defiant
A-

MicroBite Solid

Solid Reactive

Paragon

Asymmetric
2.490
0.054
0.017
Freakshow Solid
A-

Class 8 Solid

Solid Reactive

Freakshow

Symmetric
2.481
0.054
0.001
Code of Honor
A-

RCS 5.0

Solid Reactive

CB-2 Asymmetric

Asymmetric
2.480
0.049
0.017
Rhythm
A-

GTR Solid

Solid Reactive

Arson

Symmetric
2.480
0.045
Aura
A-

Optimum Flip Solid

Solid Reactive

Aura

Asymmetric
2.481
0.052
0.015
LynX
A-

MSS1000

Solid Reactive

Overb-2

Symmetric
2.480
0.051
Zero Gravity
A-

ERG Solid

Solid Reactive

Shape-Lock HD

Asymmetric
2.480
0.052
0.020
Enigma
A-

Total Friction Technology (TFT)

Solid Reactive

Encounter

Symmetric
2.500
0.052
Zen Master
A-

S77 Response Solid

Solid Reactive

Meditate

Symmetric
2.490
0.051
Mission X
A-

XL1350

Solid Reactive

Mission 1.0

Asymmetric
2.490
0.050
0.013
Sigma Tour
A-

Atomix

Solid Reactive

Sigma

Symmetric
2.470
0.047
Rubicon
A-

eTrax-S20

Solid Reactive

Rondure

Asymmetric
2.490
0.052
0.011
Bad Intentions
A-

Juiced Xtreme

Solid Reactive

Spheroid

Symmetric
2.480
0.048
Aura Paranormal
A-

Optimum Hook

Solid Reactive

Aura

Asymmetric
2.481
0.052
0.015
Melee Cross
A-

Savvy Hook Solid

Solid Reactive

Melee Low RG

Symmetric
2.487
0.050
Virtual Gravity NANO
A-

NRG Solid

Solid Reactive

Shape-Lock HD

Asymmetric
2.480
0.052
0.020
Knock Out Bruiser
A-

SH 4.0 Solid

Solid Reactive

Melee Low RG

Symmetric
2.487
0.050