Details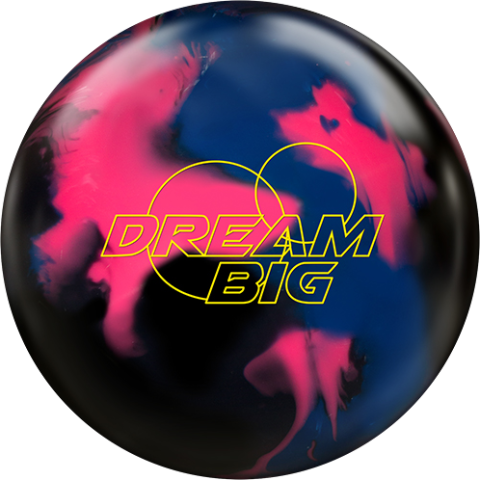 Create Custom Ball Comparison
Discontinued
"The new Dream Big is extremely strong. One of the most hooking oil balls we have thrown this year." 
~ Andrew Adler – BowlersMart
900 Global has completed their Engineer series with the 3rd introduction in the Dream series, the Dream Big.
Dream Big starts out with the Identity asymmetric core system, known for it's fast revving midlane roll.  This low rg, high differential core system has a strong mass bias that gets the Dream Big turning on the heaviest oil lane conditions.
Dream Big is paired with a 79 Alert Solid coverstock that's finished off at 4000 grit.  Higher speed, and medium to lower revolution players will love the Dream Big for it's strong hook potential on heavy oil lane patterns.  With a pink/blue/black color combination, Dream Big flashes as it picks up revolutions in the backend.
Factory Finish
4000 Abralon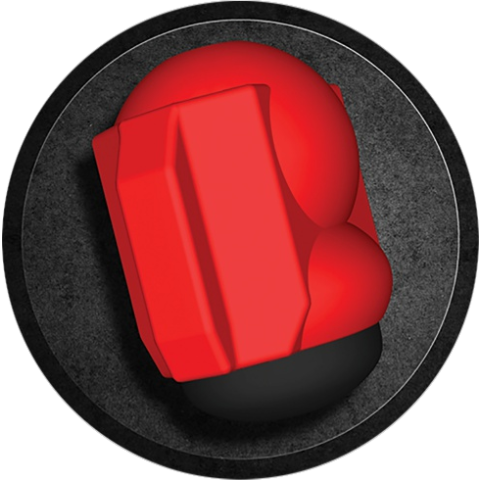 Shop
Similar Balls
Balls Similar to the Dream Big
Ball
Brand
Comparison Grade
Coverstock
Core
RG
Diff
MB Diff
US/Overseas Release
Discontinued
Dream Big

79 Alert Solid

Solid Reactive

Identity

Asymmetric
2.480
0.054
0.024
Zero Gravity
A-

ERG Solid

Solid Reactive

Shape-Lock HD

Asymmetric
2.480
0.052
0.020
Virtual Gravity NANO
A-

NRG Solid

Solid Reactive

Shape-Lock HD

Asymmetric
2.480
0.052
0.020
Nirvana
A-

ECS Solid

Solid Reactive

Nirvana Ultra Low RG

Asymmetric
2.477
0.054
0.013
Sure Lock
A-

GI-17 Solid

Solid Reactive

RAD-X

Asymmetric
2.480
0.054
0.018
Absolute Nirvana
A-

ECS Hook Solid

Solid Reactive

Nirvana Ultra Low RG

Asymmetric
2.477
0.054
0.013
Verdict
A-

GSV-1 Solid

Solid Reactive

Justice

Symmetric
2.480
0.055
0.018
Mako
A-

QR-10 Solid

Solid Reactive

Mako

Asymmetric
2.480
0.053
0.014
Kingpin Max
A-

ECA-X Solid

Solid Reactive

Kingpin Ultra Low RG

Asymmetric
2.483
0.055
0.020
Maverick
A-

GB 14.0 Solid

Solid Reactive

Maverick

Asymmetric
2.480
0.056
0.016
Kingpin
A-

ECA Solid

Solid Reactive

Kingpin Ultra Low RG

Asymmetric
2.483
0.055
0.020
Pitbull
A-

Composite Bite

Solid Reactive

Pitbull

Asymmetric
2.486
0.055
0.020
Rip'D Solid
A-

Aggression Solid CFI

Solid Reactive

Rip'D

Asymmetric
2.480
0.054
0.014
Scandal
A-

Semtex Solid CFI

Solid Reactive

Scandal

Symmetric
2.480
0.054
Kingpin Rule
A-

ECA-XR Solid

Solid Reactive

Kingpin Ultra Low RG

Asymmetric
2.483
0.055
0.020
Pitbull Growl
A-

Composite Claw Solid

Solid Reactive

Pitbull

Asymmetric
2.486
0.055
0.020
Virtual Gravity
A-

R2X Solid

Solid Reactive

Shape-Lock HD

Asymmetric
2.480
0.052
0.020
Tyrant
A-

Reflex Solid HST

Solid Reactive

Tyrant

Asymmetric
2.480
0.056
0.011
Dream On
A-

74 Response Hybrid

Hybrid Reactive

Identity

Asymmetric
2.480
0.054
0.024
Jackal Ghost
A-

Coercion HFS (High Friction Solid)

Solid Reactive

Predator V2

Asymmetric
2.470
0.054
0.015
Invasion
A-

R3X Solid

Solid Reactive

Origin

Asymmetric
2.480
0.057
0.017
Trident Abyss
A-

Coercion HV3 (High Volume 3rd Generation)

Solid Reactive

Turbulent

Asymmetric
2.490
0.054
0.017
Pitbull Bite
A-

Composite Fang Solid

Solid Reactive

Pitbull

Asymmetric
2.486
0.055
0.020
Mastermind Intellect
A-

Honor Roll A+ Solid

Solid Reactive

Mastermind

Asymmetric
2.488
0.052
0.015
Precision Solid
A-

Prime Solid

Solid Reactive

Precision SD (Single Density)

Asymmetric
2.490
0.054
0.020