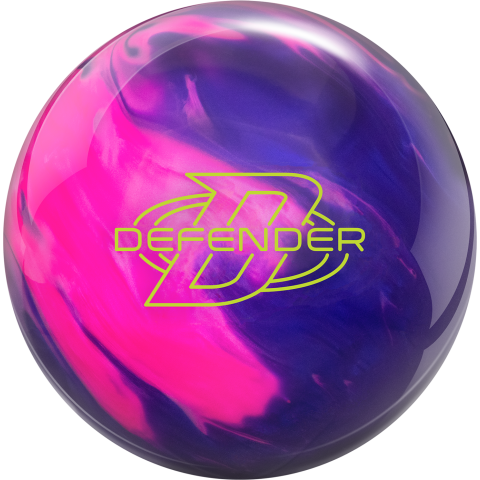 Create Custom Ball Comparison
The Defender Hybrid with the all-new HyperKinetic22 coverstock launches 10.21.2022!
Factory Finish
500/1000/1500 Siaair, Crown Factory Compound
The Brunswick Research and Development team has worked hard to develop the next breakthrough in cover technology. After pouring and throwing hundreds of bowling balls with dozens of new base reactive urethane formulations combined with a wide variety of chemical components and additives, our ball team has created something exceptional – the new HyperKinetic22 coverstock.
HK22, as we'll often refer to it, features enhanced color and clarity by engineered nano micellular phase separation technology, dramatically improving the cover's translucency. And through Quasi prepolymer staged reactions, intermolecular friction is reduced to manifest a dynamic interactive polymer morphology with the lane.
Bowling balls featuring HK22 look better on the shelf and perform better on the lanes with a shiny finish that provides easy length and increased dry lane friction for impressive backend reaction. HK22 is an exciting technological advancement, and we believe this is just the beginning as our chemists continue their work to push the limits of bowling ball performance.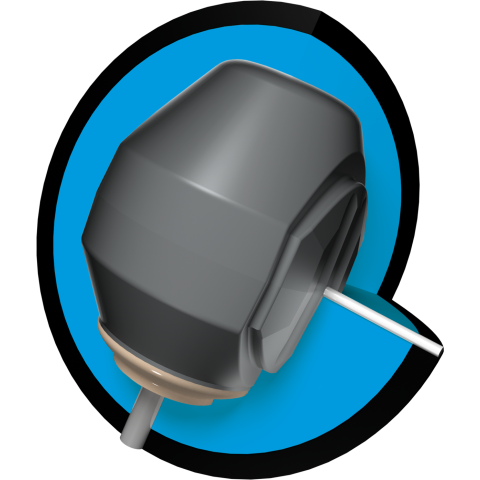 Balls Similar to the Brunswick Defender Hybrid
Ball
Brand
Comparison Grade
Coverstock
Core
RG
Diff
MB Diff
US/Overseas Release
Discontinued
Defender Hybrid

ACT 3.0 Hybrid

Hybrid Reactive

Portal X

Asymmetric
2.473
0.054
0.015
Collision
A-

Inciter Max Continuation

Hybrid Reactive

Collision

Asymmetric
2.462
0.052
0.019
Paragon Hybrid
A-

QR-11 Hybrid

Hybrid Reactive

I-Core 3.0

Asymmetric
2.486
0.056
0.015
Mythic Jackal
A-

Infusion HV 2:1 Hybrid

Hybrid Reactive

Predator V2

Asymmetric
2.470
0.054
0.015
Trail Blazer
A-

MOtion Magic

Hybrid Reactive

Trail Blazer

Asymmetric
2.484
0.052
0.020
Innovator
A-

MOtion Magic Plus

Pearl Reactive

Innovator

Asymmetric
2.477
0.053
0.012
Statement Hybrid
A-

Aggression Hybrid CFI

Hybrid Reactive

Statement

Asymmetric
2.470
0.054
0.015
Forge Fire
A-

Infusion Hybrid

Hybrid Reactive

Detonator

Symmetric
2.470
0.055
Forge Ember
A-

Infusion MXC (MaXimum Continuation) Hybrid

Hybrid Reactive

Detonator

Symmetric
2.470
0.055
Ultimate Nirvana
A-

ECS Hybrid

Hybrid Reactive

Nirvana Ultra Low RG

Asymmetric
2.477
0.054
0.013
Rip'D
A-

Aggression Hybrid CFI

Hybrid Reactive

Rip'D

Asymmetric
2.480
0.054
0.014
Strata Hybrid
A-

QR-11 Hybrid

Hybrid Reactive

Strata

Asymmetric
2.475
0.050
0.017
Dream On
A-

74 Response Hybrid

Hybrid Reactive

Identity

Asymmetric
2.480
0.054
0.024
Speed
A-

Formula 1

Hybrid Reactive

Shifter

Asymmetric
2.478
0.050
0.015
Aero Dynamix
A-

GSV-X Hybrid

Hybrid Reactive

Aero

Asymmetric
2.504
0.050
0.015
Prism Warp Hybrid
A-

ACT 2.0 Hybrid

Hybrid Reactive

Portal

Asymmetric
2.465
0.051
0.018
Polaris Hybrid
A-

GSV-3 Hybrid

Hybrid Reactive

Polaris

Asymmetric
2.475
0.048
0.018
Prism Hybrid
A-

ACT Hybrid

Hybrid Reactive

Portal

Asymmetric
2.465
0.051
0.018
Swerve GT
A-

Reflex Hybrid

Hybrid Reactive

Swerve

Asymmetric
2.470
0.052
0.007
Futura
A-

GSV-1 Hybrid

Hybrid Reactive

Futura HD (High Density)

Symmetric
2.480
0.053
Zenith Hybrid
A-

A.X.H. Hybrid

Hybrid Reactive

Zenith

Asymmetric
2.485
0.052
0.019
Mako Attack
A-

QR-10 Hybrid

Hybrid Reactive

Mako

Asymmetric
2.480
0.053
0.014
Lock
A-

GI-15 Hybrid

Hybrid Reactive

RAD-X

Asymmetric
2.480
0.054
0.018
Trident
A-

Coercion HVH (High Volume Hybrid)

Hybrid Reactive

Turbulent

Asymmetric
2.490
0.054
0.017
Paradox Trilogy
B+

QR-10 Hybrid

Hybrid Reactive

I-Core 2.0

Asymmetric
2.480
0.057
0.015