Details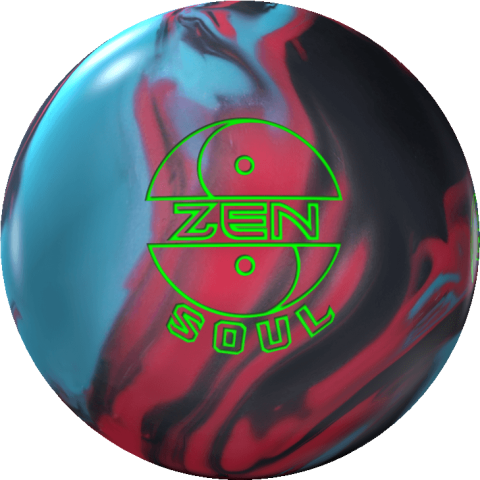 Create Custom Ball Comparison
Discontinued
For the first time ever, the revolutionary S77 Response™ Cover is offered in a hybrid form!! The blend of solid and pearl elements will give you the reliability of a solid combined with the aggressiveness of a pearl. Paired with the massive and dynamic Meditate™ symmetric core, the Zen Soul™ will expand upon the one of a kind shape that people have come to expect from the Zen line.Zen Soul…the best of both worlds.
Factory Finish
4000 Abralon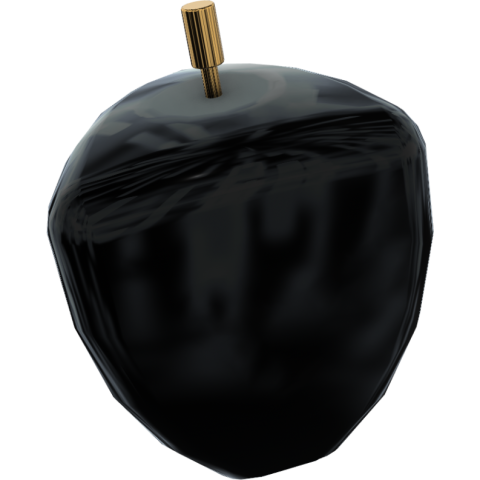 The Meditate Core is the largest core, volumetrically speaking, that we have ever put into a bowling ball. A bigger core means more hitting power combined with a more consistent reaction. Throughout testing the Meditate Core provided that wide "footprint" on the lane that all bowlers love to see.
Shop
* This page contains affiliate links, so I may earn a small commission when you make a purchase through the links below, at no additional cost to you.
Similar Balls
Balls Similar to the 900 Global Zen Soul
Ball
Brand
Comparison Grade
Coverstock
Core
RG
Diff
MB Diff
US/Overseas Release
Discontinued
Zen Soul

S77 Response Hybrid

Hybrid Reactive

Meditate

Symmetric
2.490
0.051
Halo Vision
A-

eTrax-H19

Hybrid Reactive

Centrum

Asymmetric
2.490
0.050
0.018
VIP Affliction
A-

Infusion HV (High Volume) Hybrid

Hybrid Reactive

Affliction

Symmetric
2.500
0.052
Reality Check
A-

S84 Beta Hybrid

Hybrid Reactive

Disturbance

Asymmetric
2.490
0.052
0.018
Choice
A-

GSV-1 Hybrid

Hybrid Reactive

MOD-1

Symmetric
2.490
0.054
Dream On
A-

74 Response Hybrid

Hybrid Reactive

Identity

Asymmetric
2.480
0.054
0.024
Outer Limits
A-

HK22 - HyperKinetic Hybrid

Hybrid Reactive

Outer Limits

Asymmetric
2.499
0.051
0.014
Modern Marvel
A-

R2X Hybrid

Hybrid Reactive

Centripetal

Symmetric
2.480
0.050
Omni Hybrid
A-

GSV 2.0 Hybrid

Hybrid Reactive

Omni

Asymmetric
2.501
0.050
0.013
Trail Blazer
A-

MOtion Magic

Hybrid Reactive

Trail Blazer

Asymmetric
2.484
0.052
0.020
Zenith Hybrid
A-

A.X.H. Hybrid

Hybrid Reactive

Zenith

Asymmetric
2.485
0.052
0.019
Futura
A-

GSV-1 Hybrid

Hybrid Reactive

Futura HD (High Density)

Symmetric
2.480
0.053
Speed
A-

Formula 1

Hybrid Reactive

Shifter

Asymmetric
2.478
0.050
0.015
Game Breaker 4 Hybrid
A-

HK22 - GB 12.0 Hybrid

Hybrid Reactive

Enhanced V2

Symmetric
2.480
0.048
IDOL Synergy
A-

eTrax Hybrid

Hybrid Reactive

Ikon

Symmetric
2.490
0.052
Aero Dynamix
A-

GSV-X Hybrid

Hybrid Reactive

Aero

Asymmetric
2.504
0.050
0.015
Eon Infinite
A-

S71 Re-Loaded

Hybrid Reactive

Oloid

Symmetric
2.500
0.049
Trouble Maker
A-

Inciter Max Continuation

Hybrid Reactive

Dualistic

Symmetric
2.496
0.045
Defiant Soul
A-

77H

Hybrid Reactive

Paragon

Asymmetric
2.490
0.054
0.017
Compass
A-

S70 Hybrid

Hybrid Reactive

Longitude

Symmetric
2.470
0.050
Zing! Hybrid
A-

Forged 2 Hybrid

Hybrid Reactive

Zing!

Asymmetric
2.499
0.051
0.020
Strata Hybrid
A-

QR-11 Hybrid

Hybrid Reactive

Strata

Asymmetric
2.475
0.050
0.017
Redemption Hybrid
B+

Aggression NE Hybrid

Hybrid Reactive

Redemption

Asymmetric
2.498
0.053
0.015
Paragon Hybrid
B+

QR-11 Hybrid

Hybrid Reactive

I-Core 3.0

Asymmetric
2.486
0.056
0.015
Alias
B+

Prime Hybrid

Hybrid Reactive

Alias

Asymmetric
2.490
0.054
0.013