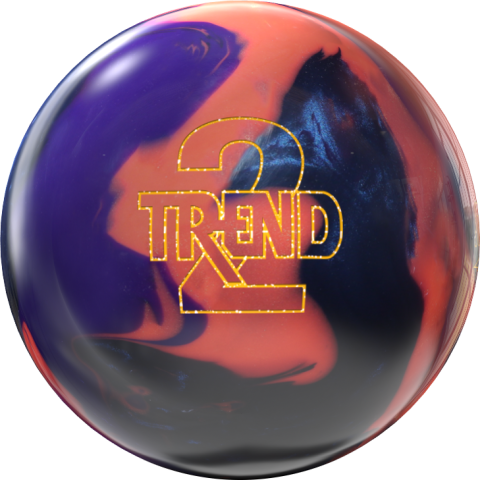 Create Custom Ball Comparison
Discontinued
For a ball to be emblazoned with Jason Belmonte's insignia, you know it must be special. After all, his 13 majors and multiple PBA Player of the Year accolades is no small feat. This man knows what he's talking about, so we've enlisted his help in designing some of the highest performing balls on the market, balls which reflect his career.
Now it's time to set another TREND with the Trend 2.
"Of all the Signature™ line balls Storm and I have created, Trend 2 has us the most excited. With a stronger cover and a redesign of the weight block, we have created an absolute monster for any style of player," said Jason. "Trend 2 will give you the ability to move deeper on the lane without losing entry angle into the pocket. If you are in need of throwing that big couple games, Trend 2 is going to have your back."
Fragrance: Orange Meringue
Factory Finish
1500 Polished
With the cover that was first introduced on the Virtual Gravity™ Nano, NRG nanotechnology is essentially manufacturing with atoms. It gives bowlers increased oil traction due to the micro-dynamic enhancements of the surface.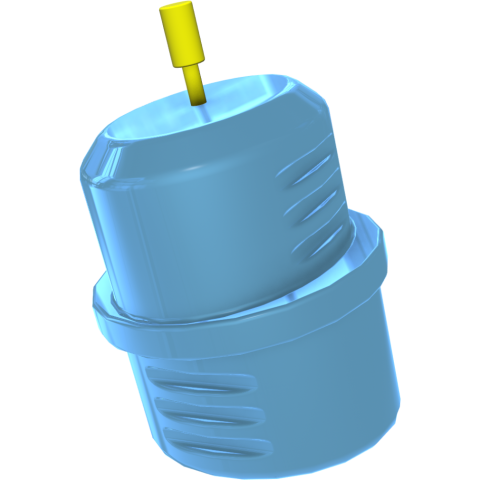 The Piston Core has adapted to the ever-changing environment we all endure. We've lightened the density of the weight block to create a higher RG with lower differential. Enter: The Piston LD Core. This provides the player with more continuation off the end of the pattern with the core dynamics concentrated in this range. Differentials in this class allow the core to stay in constant motion without "locking up" or going forward too quickly.
Balls Similar to the Storm Trend 2
Ball
Brand
Comparison Grade
Coverstock
Core
RG
Diff
MB Diff
US/Overseas Release
Discontinued
Trend 2

NRG Hybrid

Hybrid Reactive

Piston LD

Symmetric
2.540
0.041
Octane
B+

Agility SFX (Skid/Flip Xtreme)

Hybrid Reactive

Quadfire

Symmetric
2.550
0.043
Candy Cane Vibe XR
B

Cut Throat Enhanced Hybrid

Hybrid Reactive

Vibe

Symmetric
2.510
0.042
Scorpion
B

Semtex Hybrid

Hybrid Reactive

LED 2.0

Symmetric
2.520
0.043
Wrecker
B

52ML

Hybrid Reactive

Neutron

Symmetric
2.550
0.042
Rocket
B

R2S Hybrid

Hybrid Reactive

Booster

Symmetric
2.540
0.046
Ruckus
B

Class 8F Hybrid

Hybrid Reactive

Ruckus

Asymmetric
2.540
0.052
0.013
MVP
B

VTC-H19

Hybrid Reactive

Neutron NXT

Symmetric
2.550
0.040
Turmoil Hybrid
B

Composite Hook Hybrid

Hybrid Reactive

Turmoil

Symmetric
2.528
0.042
Matrix
B

GB 12.7 Hybrid

Hybrid Reactive

Matrix Reload

Asymmetric
2.530
0.047
0.007
Honey Badger Revival
B

S70 Hybrid

Hybrid Reactive

Grapnel 2.0

Asymmetric
2.540
0.048
0.012
Activ8
B

Composite Fang Hybrid

Hybrid Reactive

Activ8

Symmetric
2.514
0.040
Burner Hybrid
B

S62 Hybrid

Hybrid Reactive

Centroid

Symmetric
2.530
0.037
Primal Rage Remix
B

Raw Fusion

Hybrid Reactive

Impulse V2

Symmetric
2.550
0.050
Timeless
B

R2S Hybrid

Hybrid Reactive

Dual-Drive

Symmetric
2.570
0.050
Tribal Fire
B

Fusion Hybrid

Hybrid Reactive

Halogen

Symmetric
2.550
0.037
All-Out Show Off
B

Stoked

Hybrid Reactive

Hotshot

Symmetric
2.550
0.045
Byte
B

ERG Pearl

Pearl Reactive

G2+

Asymmetric
2.520
0.043
0.017
Pink Hy-Road
B

R2S Hybrid

Hybrid Reactive

Inverted Fe2

Symmetric
2.570
0.046
Grease Monkey Whack
B

Grease Monkey Whack

Hybrid Reactive

Grease Monkey

Symmetric
2.540
0.048
Stellar
B

Activator Plus 2.0 Hybrid

Hybrid Reactive

I-Block

Symmetric
2.540
0.052
Dare Devil Danger
B-

Psyched

Hybrid Reactive

Madcap

Symmetric
2.480
0.041
Frantic
B-

R2S Hybrid

Hybrid Reactive

N.O.S.

Symmetric
2.530
0.045
Hole Pounder
B-

Control Hook Pearl

Pearl Reactive

Hole Pounder

Symmetric
2.540
0.040
Afterburner (various colors)
B-

S62 Hybrid

Hybrid Reactive

Ignition

Symmetric
2.550
0.038