Details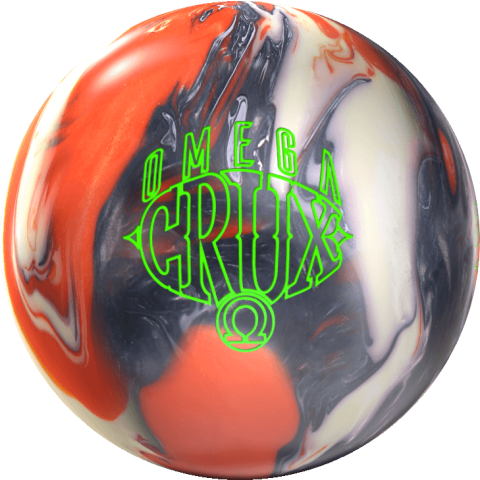 Create Custom Ball Comparison
Discontinued
Storm is proud to showcase several of the most dynamic asymmetrical core designs on the market such as the Catalyst Core, the same core used throughout the Crux™ series, one of the most trusted series among competitive players worldwide.GI-20 is named for Game Improvement – 2020 and was developed to help maximize performance in today's complex bowling environment. Expand your arsenal and your mind; the possibilities are endless with Storm!
Color: White/Copper/Graphite
Fragrance: Cinnamon
Factory Finish
3000 Abralon
GI-20 shines in frictionless environments. Its reaction is emphasized in the transition areas between ball motion phases – skid, hook, and roll. Simply put, it never misses the spot. And it can recover from just about anywhere. Try it. We dare you.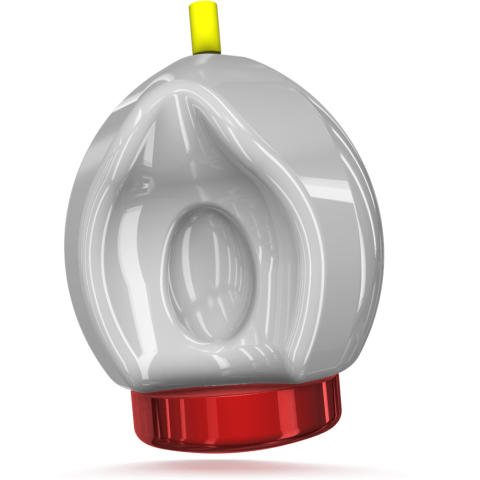 In the heart of the ball lies the innovative Catalyst Core. The genius the design is in the cavity which lets the driller remove less mass with most layouts. No more second guesses or shots in the dark. The ease of drilling is self-evident in this design.
Shop
Similar Balls
Balls Similar to the Storm Omega Crux
Ball
Brand
Comparison Grade
Coverstock
Core
RG
Diff
MB Diff
US/Overseas Release
Discontinued
Omega Crux

GI-20 Pearl

Pearl Reactive

Catalyst

Asymmetric
2.500
0.052
0.017
Redemption Pearl
A-

Aggression NE Pearl

Pearl Reactive

Redemption

Asymmetric
2.498
0.053
0.015
Zing! Pearl
A-

Forged 2 Pearl

Pearl Reactive

Zing!

Asymmetric
2.499
0.051
0.020
Altered Reality
A-

S84 Response Pearl

Pearl Reactive

Disturbance

Asymmetric
2.490
0.052
0.018
Tenacity Grit
A-

URG

Pearl Reactive

Tenacity Low RG

Asymmetric
2.503
0.052
0.018
Katana Legend
A-

Forged + Pearl

Pearl Reactive

Katana

Asymmetric
2.503
0.050
0.020
Authority
A-

ERT 2.0 Pearl

Pearl Reactive

Authority

Asymmetric
2.503
0.050
0.020
Tenacity
A-

UR (Ultra Responsive)

Pearl Reactive

Tenacity Low RG

Asymmetric
2.503
0.052
0.018
Eternity
A-

S84 Response Pearl

Pearl Reactive

Epoch

Asymmetric
2.490
0.050
0.014
Katana
A-

Forged

Pearl Reactive

Katana

Asymmetric
2.503
0.050
0.020
Zenith Pearl
A-

A.X.H. Pearl

Pearl Reactive

Zenith

Asymmetric
2.485
0.052
0.019
Savage Life
A-

Exciter Pearl

Pearl Reactive

Savage

Asymmetric
2.490
0.051
0.016
Volatility Torque
A-

S84 Response Pearl

Pearl Reactive

Volatility Asymmetric

Asymmetric
2.490
0.050
0.014
Thug Life
A-

Composite Pearl

Pearl Reactive

Thug

Asymmetric
2.505
0.052
0.015
Dynamite
A-

USY 1 Pearl

Pearl Reactive

Turbine Version 2

Symmetric
2.496
0.052
Dynamite Max
A-

Reverie 3 (RVR 3) Pearl

Pearl Reactive

Turbine Version 2

Symmetric
2.496
0.052
Gauntlet Fury
A-

Semtex Pearl CFI

Pearl Reactive

Gauntlet

Asymmetric
2.500
0.050
0.012
Precision
A-

Prime Pearl

Pearl Reactive

Precision SD (Single Density)

Asymmetric
2.490
0.054
0.020
Envision Pearl
A-

HK22 - GSV-X Pearl

Pearl Reactive

Envision

Asymmetric
2.501
0.053
0.010
Crux Pearl
A-

ERG Pearl

Pearl Reactive

Catalyst

Asymmetric
2.500
0.052
0.017
Conspiracy Theory
A-

TP-1 (Textured Pearl 1)

Pearl Reactive

Conspiracy Theory

Asymmetric
2.490
0.054
0.023
Infinite Physix
A-

ReX

Pearl Reactive

Atomic

Asymmetric
2.480
0.053
0.017
Incognito Pearl
A-

S. H. A. R. P. Pearl

Pearl Reactive

Incognito

Asymmetric
2.487
0.053
0.017
Intimidator Pearl
A-

Inciter Max Pearl

Pearl Reactive

Assailant

Asymmetric
2.481
0.051
0.016
Dark Code
A-

ReX

Pearl Reactive

RAD4

Asymmetric
2.500
0.058
0.020