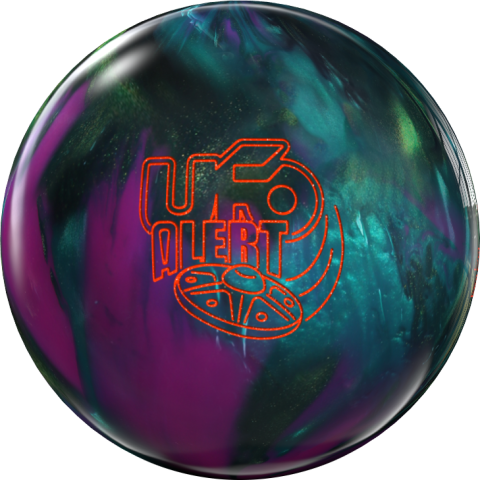 Create Custom Ball Comparison
Discontinued
Our obsession with helping players of all ages and styles conquer various lane conditions while abiding to forthcoming governing rules, led to the development and creation of the asymmetrical E.T.™ Core (Equalizer Technology Core) which features built in cavities in order to increase weight displacement after drilling without a balance hole to increase overall ball motion.
Factory Finish
1500 Polished
Our purest form of reactive material to date, the Enhanced Traction (eTrax) coverstock sets the standard as the material to which all other materials are compared and tested. Formulated to provide the "true reactive" response on a variety of conditions by easily clearing the front of the lane while aggressively responding to friction down lane, the eTrax material flexes its resilience and durability day in and day out.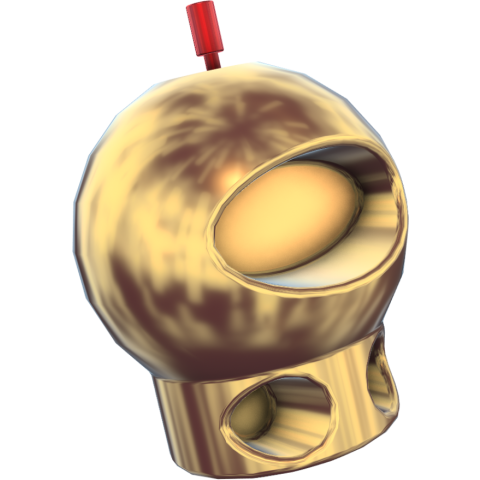 E.T.™ Core = Equalizer Technology™ Core... This space aged creation was developed with built in cavities to emulate the use of an extra hole since as of August 2020 the USBC deems them illegal. The built in "Equalizer Cavities" will help increase midlane motion and continuation down lane.
Balls Similar to the Roto Grip UFO Alert
Ball
Brand
Comparison Grade
Coverstock
Core
RG
Diff
MB Diff
US/Overseas Release
Discontinued
UFO Alert

eTrax Hybrid

Hybrid Reactive

Equalizer Technology (E.T.)

Asymmetric
2.520
0.054
0.016
Parallax
A

TractionX7 Hybrid

Hybrid Reactive

Aeroflo

Asymmetric
2.520
0.054
0.019
Hyper Cell Fused
A

eTrax-H18

Hybrid Reactive

Nucleus

Asymmetric
2.520
0.056
0.018
Baller
A-

ERT Hybrid

Hybrid Reactive

Big Time

Asymmetric
2.520
0.052
0.018
RST X-3
A-

MicroTrax Hybrid

Hybrid Reactive

Roto Star Tour (RST)

Asymmetric
2.530
0.053
0.016
RST X-1
A-

MicroTrax Hybrid

Hybrid Reactive

Roto Star Tour (RST)

Asymmetric
2.530
0.053
0.016
Sinister
A-

76H

Hybrid Reactive

Cage

Asymmetric
2.520
0.054
0.015
Nuclear Cell
A-

eTrax-P20

Pearl Reactive

Nucleus

Asymmetric
2.520
0.056
0.018
Parallax Effect
A-

Traction X7 Pearl

Pearl Reactive

Aeroflo

Asymmetric
2.520
0.054
0.019
Warrant
A-

N-Forcer SF Hybrid

Hybrid Reactive

Captive

Asymmetric
2.505
0.054
0.012
Trident Horizon
A-

Coercion MXC (MaXimum Continuation) Hybrid

Hybrid Reactive

Sidewinder

Asymmetric
2.520
0.049
0.013
RST X-2
A-

eTrax Plus

Pearl Reactive

Roto Star Tour (RST)

Asymmetric
2.530
0.053
0.016
Proof Hybrid
A-

Prime Response Hybrid

Hybrid Reactive

Proof

Asymmetric
2.519
0.052
0.020
Quantum Evo Hybrid
A-

Evolution Hybrid

Hybrid Reactive

QCS-18

Asymmetric
2.510
0.052
0.018
Quick Fix
A-

Quick Fix Hybrid

Hybrid Reactive

Shapeshifter Sym/Asym

Asymmetric
2.511
0.054
Aero Dynamix
A-

GSV-X Hybrid

Hybrid Reactive

Aero

Asymmetric
2.504
0.050
0.015
Eternal Cell
A-

75M Solid

Solid Reactive

Nucleus

Asymmetric
2.520
0.056
0.018
Mad Antics
A-

AR350 Hybrid

Hybrid Reactive

Hi-Dynamix

Asymmetric
2.500
0.054
0.016
Redemption Hybrid
A-

Aggression NE Hybrid

Hybrid Reactive

Redemption

Asymmetric
2.498
0.053
0.015
Hitman Enforcer
B+

N-Forcer Plus

Hybrid Reactive

Hitman

Asymmetric
2.524
0.050
0.020
Incite
B+

R4S Hybrid

Hybrid Reactive

Tensor

Asymmetric
2.500
0.053
0.013
Omni Hybrid
B+

GSV 2.0 Hybrid

Hybrid Reactive

Omni

Asymmetric
2.501
0.050
0.013
No Rules Pearl
B+

Amped Pearl

Pearl Reactive

Chaotic

Asymmetric
2.510
0.053
0.018
VIP Affliction
B+

Infusion HV (High Volume) Hybrid

Hybrid Reactive

Affliction

Symmetric
2.500
0.052
Hyper Cell Skid
B+

73MH

Pearl Reactive

Nucleus

Asymmetric
2.520
0.056
0.018