Details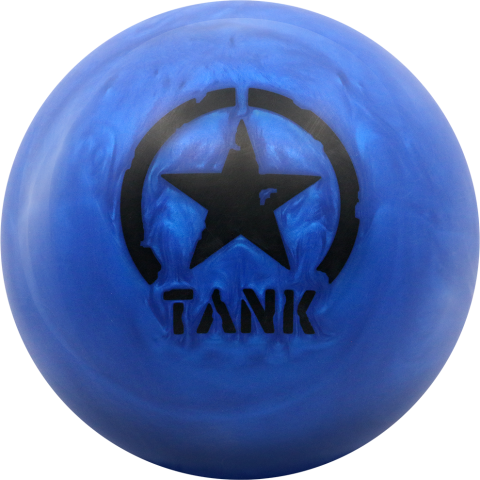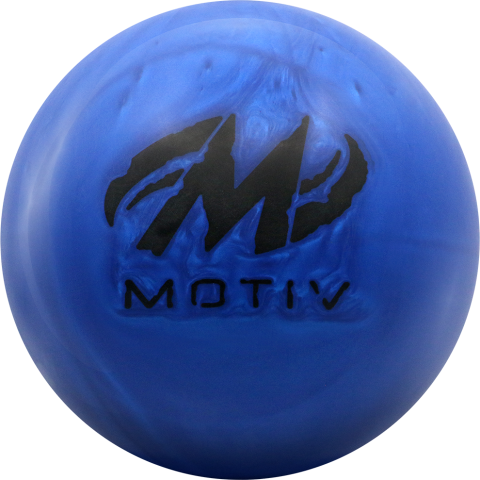 Create Custom Ball Comparison
Microcell Polymer is back by overwhelming demand! MOTIV® is featuring this special cover technology along with the Halogen™ V2 core on the new Blue Tank™. This combination creates a ball that offers the most traction through the front of the lane in the history of MCP. The added traction and strength found in the Blue Tank™ allows for bowlers to benefit from a controlled, urethane-like shape on higher volumes of oil than traditional urethane allows.
MOTIV® invested a massive amount of research and development to engineer this new MCP (Microcell Polymer) shell and is excited to introduce Frixion™ M3 (Mark 3) Pearl. It is designed specifically for use when traditional urethane covers are not quite strong or continuous enough. It provides the Blue Tank™ with added traction in the front portion of the lane, displaying a more traditional urethane ball motion.
The Halogen™ V2 core was chosen for the Blue Tank™ to help provide more traction in the oil than the very low differential cores often used in traditional urethane balls. It has a high RG yet enough differential to produce more flare when strong layouts are used. It can also be drilled with a low flare layout like many traditional urethane balls.  This versatility is what makes the Halogen™ V2 core perfect for the Blue Tank™.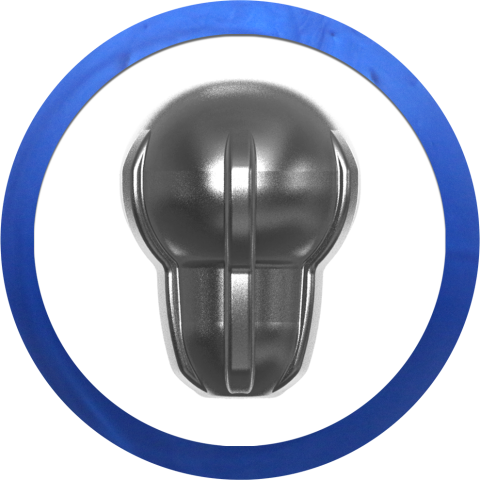 The Flux™ core in the original Thrill™ is replaced in the Top Thrill™ with a modified Halogen™ core previously found in higher performance Motiv® bowling balls.  The new Halogen™ V2 has a slightly higher RG than the original with a lower differential.  The Halogen™ V2 is uniquely suited for dry lanes, but with a strong enough core to allow for more angles of play and significantly more versatility in drilling options. 
Shop
* This page contains affiliate links, so I may earn a small commission when you make a purchase through the links below, at no additional cost to you.
Similar Balls
Balls Similar to the Motiv Blue Tank
Ball
Brand
Comparison Grade
Coverstock
Core
RG
Diff
MB Diff
US/Overseas Release
Discontinued
Blue Tank

Frixion M3 Pearl MCP

Microcell Polymer

Halogen V2

Symmetric
2.590
0.023
Tank Yellowjacket
A-

Frixion M5 Solid MCP

Microcell Polymer

Flux

Symmetric
2.570
0.015
Combat Tank
B

Alchemy

Urethane Hybrid

Recon

Symmetric
2.590
0.025
Desert Tank
B

Frixion+

Microcell Polymer

Flux

Symmetric
2.570
0.015
Purple Tank
B

Purple Solid Urethane

Urethane Solid

Flux

Symmetric
2.570
0.015
U-Motion
B-

Solid Urethane

Urethane Solid

U-Motion

Symmetric
2.596
0.020
Pitch Purple
B-

Rev-Controll Solid Urethane

Urethane Solid

Capacitor

Symmetric
2.570
0.022
Top Thrill
B-

Turmoil XP

Pearl Reactive

Halogen V2

Symmetric
2.590
0.023
Tank Rampage
B-

Alchemy

Urethane Hybrid

Gear V2

Symmetric
2.550
0.020
Freestyle Rush
C+

Agility LFP (Low Friction Pearl)

Pearl Reactive

Recon

Symmetric
2.590
0.025
Zen/U
C+

S35 Urethane+ Solid

Urethane Solid

Meditate LD

Symmetric
2.560
0.027
Freestyle (various colors)
C+

Turmoil LFP (Low Friction Pearl)

Pearl Reactive

Recon

Symmetric
2.590
0.025
Counter Attack Pearl
C+

Ai-20 Pearl

Pearl Reactive

Rack Attack 2

Symmetric
2.575
0.023
Counter Attack Solid
C+

Ai-20 Solid

Solid Reactive

Rack Attack 2

Symmetric
2.575
0.023
Fever Pitch
C+

PWR+CTRL

Urethane Pearl

Tour Block

Symmetric
2.610
0.030
Pitch Blue
C+

Controll Plus Pearl Urethane

Urethane Pearl

Capacitor

Symmetric
2.570
0.022
Pitch Black
C+

Controll Solid Urethane

Urethane Solid

Capacitor

Symmetric
2.570
0.022
Ascent Apex Pink/Green
C+

Fusion XL

Pearl Reactive

Recon

Symmetric
2.590
0.025
Ride
C+

Reactor Hybrid

Hybrid Reactive

Cruiser

Symmetric
2.580
0.021
Fast Pitch
C+

Controll XL Solid Urethane

Urethane Solid

Tour Block

Symmetric
2.610
0.030
Top Thrill Hybrid
C+

Turmoil XP2 Hybrid

Hybrid Reactive

Halogen V2

Symmetric
2.590
0.023
Ogre Solid
C+

Eradicator Solid

Solid Reactive

Ogre

Symmetric
2.590
0.029
Joy Ride
C+

Reactor Pearl

Pearl Reactive

Cruiser

Symmetric
2.580
0.021
Ascent Pearl Pink/Purple
C

MOTIVator-Z

Solid Reactive

Recon

Symmetric
2.590
0.025
Ascent Pearl Red/Black
C

MOTIVator-Z

Solid Reactive

Recon

Symmetric
2.590
0.025