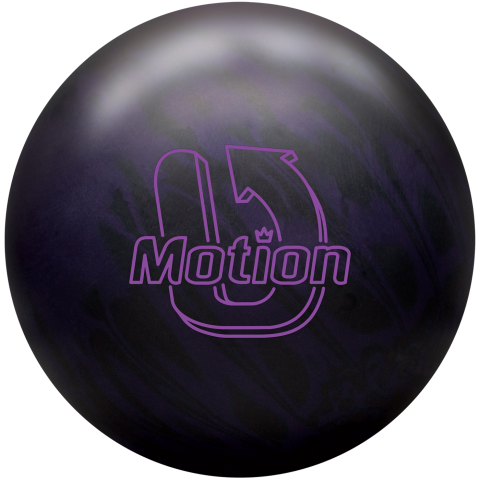 Create Custom Ball Comparison
Discontinued
U-Motion was one of our biggest ball tests over the last 6-9 months, we understand the need for urethane and tested many different core designs and urethane formulas. The core features a higher RG and lower DIFF for excellent urethane ball motion. The U-Motion will provide consistent and predictable ball motion on any condition and is most effective on lighter volume and shorter patterns.
Factory Finish
500, 1000 Siaair Micro Pad
Designed for extra length and a smooth predictable ball motion the Brunswick Solid Urethane coverstock is designed for lighter amounts of oil and a more "down the boards" line to the pocket.
Balls Similar to the Brunswick U-Motion
Ball
Brand
Comparison Grade
Coverstock
Core
RG
Diff
MB Diff
US/Overseas Release
Discontinued
U-Motion

Solid Urethane

Urethane Solid

U-Motion

Symmetric
2.596
0.020
Blue Tank
B-

Frixion M3 Pearl MCP

Microcell Polymer

Halogen V2

Symmetric
2.590
0.023
Purple Tank
B-

Purple Solid Urethane

Urethane Solid

Flux

Symmetric
2.570
0.015
Combat Tank
C+

Alchemy

Urethane Hybrid

Recon

Symmetric
2.590
0.025
Pitch Purple
C+

Rev-Controll Solid Urethane

Urethane Solid

Capacitor

Symmetric
2.570
0.022
Desert Tank
C+

Frixion+

Microcell Polymer

Flux

Symmetric
2.570
0.015
Tank Rampage
C+

Alchemy

Urethane Hybrid

Gear V2

Symmetric
2.550
0.020
Pitch Black
C+

Controll Solid Urethane

Urethane Solid

Capacitor

Symmetric
2.570
0.022
Zen/U
C+

S35 Urethane+ Solid

Urethane Solid

Meditate LD

Symmetric
2.560
0.027
Mars
C+

Sure Grip II Hybrid

Hybrid Reactive

Orbiter II

Symmetric
2.610
0.018
True Motion
C+

True Urethane

Urethane Solid

Magnitude 035 Low Diff

Symmetric
2.521
0.035
Ride
C

Reactor Hybrid

Hybrid Reactive

Cruiser

Symmetric
2.580
0.021
Boo-Yah
C

S20 Solid Urethane

Urethane Solid

Y-Core

Symmetric
2.610
0.026
Joy Ride
C

Reactor Pearl

Pearl Reactive

Cruiser

Symmetric
2.580
0.021
Pitch Blue
C

Controll Plus Pearl Urethane

Urethane Pearl

Capacitor

Symmetric
2.570
0.022
Fast Pitch
C

Controll XL Solid Urethane

Urethane Solid

Tour Block

Symmetric
2.610
0.030
Ogre Solid
C

Eradicator Solid

Solid Reactive

Ogre

Symmetric
2.590
0.029
Top Thrill
C

Turmoil XP

Pearl Reactive

Halogen V2

Symmetric
2.590
0.023
Black Urethane
C

Urethane

Urethane Solid

LED

Symmetric
2.650
0.015
Freestyle Rush
C

Agility LFP (Low Friction Pearl)

Pearl Reactive

Recon

Symmetric
2.590
0.025
Pluto
C

Sure Grip II Solid

Solid Reactive

Orbiter II

Symmetric
2.610
0.018
Freestyle (various colors)
C

Turmoil LFP (Low Friction Pearl)

Pearl Reactive

Recon

Symmetric
2.590
0.025
Ascent Pearl Green/Purple
C

MOTIVator-Z

Solid Reactive

Recon

Symmetric
2.590
0.025
Ascent Pearl Red/Black
C

MOTIVator-Z

Solid Reactive

Recon

Symmetric
2.590
0.025
Ascent Pearl Pink/Purple
C

MOTIVator-Z

Solid Reactive

Recon

Symmetric
2.590
0.025