Details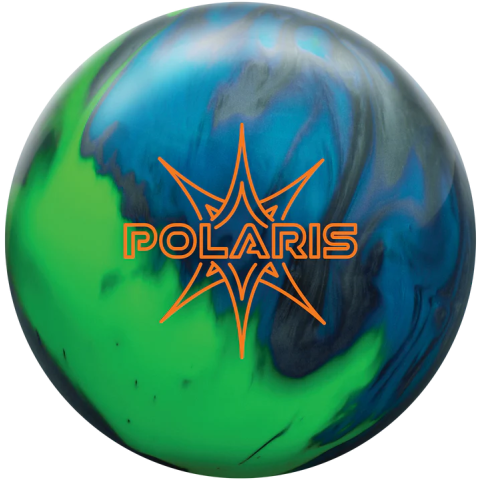 Create Custom Ball Comparison
The Ebonite Polaris Hybrid has been designed to create a cleaner and more angular ball motion compared to the original Polaris. The original Polaris excelled on heavier conditions, and the new Polaris Hybrid uses less surface and GSV-3, a cleaner cover to produce less hook in oil, and a stronger backend. The innovative Polaris core with a radial disc on the bottom of the ball helps maintain flare potential after drilling. This core feature and the cleaner and more responsive cover will give the Polaris Hybrid the edge on medium to heavier conditions.
Factory Finish
500/1500/3000 Siaair Micro Pad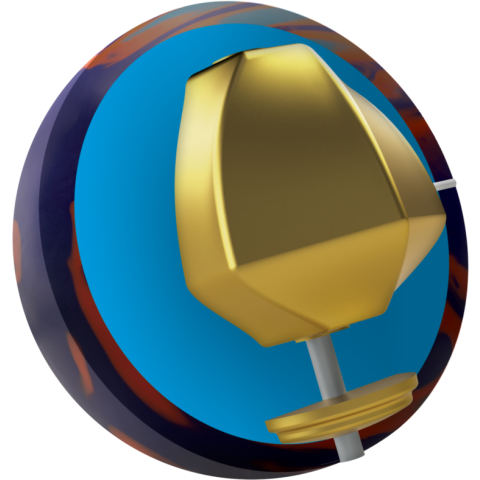 Shop
* This page contains affiliate links, so I may earn a small commission when you make a purchase through the links below, at no additional cost to you.
Similar Balls
Balls Similar to the Ebonite Polaris Hybrid
Ball
Brand
Comparison Grade
Coverstock
Core
RG
Diff
MB Diff
US/Overseas Release
Discontinued
Polaris Hybrid

GSV-3 Hybrid

Hybrid Reactive

Polaris

Asymmetric
2.475
0.048
0.018
Perfect Mindset
A-

HK22 - Evolution Hybrid

Hybrid Reactive

Mindset

Asymmetric
2.487
0.050
0.021
Strata Hybrid
A-

QR-11 Hybrid

Hybrid Reactive

Strata

Asymmetric
2.475
0.050
0.017
Notorious
A-

Composite Fang Hybrid

Hybrid Reactive

Antagonist

Asymmetric
2.476
0.047
0.018
Speed
A-

Formula 1 Hybrid

Hybrid Reactive

Shifter

Asymmetric
2.478
0.050
0.015
Frequency
A-

Flexure

Hybrid Reactive

Adversary

Asymmetric
2.476
0.047
0.018
Impact
A-

GSV-1 Hybrid

Hybrid Reactive

CB-2 Asymmetric

Asymmetric
2.480
0.049
0.017
Katana Strike
A-

HK22 - HyperKinetic Hybrid

Hybrid Reactive

Katana Assault

Asymmetric
2.501
0.051
0.020
High Speed
A-

HK22 - Formula 1 Hybrid

Hybrid Reactive

Shifter

Asymmetric
2.478
0.050
0.015
Vapor Zone Hybrid
A-

Activator Plus 2.0 Hybrid

Hybrid Reactive

Zone

Asymmetric
2.478
0.048
0.017
Prism Warp Hybrid
A-

ACT 2.0 Hybrid

Hybrid Reactive

Portal

Asymmetric
2.465
0.051
0.018
Game Breaker 4 Hybrid
A-

HK22 - GB 12.0 Hybrid

Hybrid Reactive

Enhanced V2

Symmetric
2.480
0.048
Verge Hybrid
A-

HK22 - Inciter Max Flip

Hybrid Reactive

Threshold

Symmetric
2.476
0.049
Prism Hybrid
A-

ACT Hybrid

Hybrid Reactive

Portal

Asymmetric
2.465
0.051
0.018
Trail Blazer
A-

MOtion Magic

Hybrid Reactive

Trail Blazer

Asymmetric
2.484
0.052
0.020
Defender Hybrid
A-

HK22 - ACT 3.0 Hybrid

Hybrid Reactive

Portal X

Asymmetric
2.473
0.054
0.015
Zenith Hybrid
A-

A.X.H. Hybrid

Hybrid Reactive

Zenith

Asymmetric
2.485
0.052
0.019
Mythic Jackal
A-

Infusion HV 2:1 Hybrid

Hybrid Reactive

Predator V2

Asymmetric
2.470
0.054
0.015
PhysiX Paint the Lanes Pink
A-

NeX Hybrid

Hybrid Reactive

Atomic

Asymmetric
2.480
0.053
0.017
Halo Vision
A-

eTrax-H19

Hybrid Reactive

Centrum

Asymmetric
2.490
0.050
0.018
Absolute
A-

R2S Deep Hybrid

Hybrid Reactive

Sentinel

Asymmetric
2.480
0.050
0.021
Collision
A-

Inciter Max Continuation

Hybrid Reactive

Collision

Asymmetric
2.462
0.052
0.019
Bad Intentions Hybrid
A-

Juiced Extreme Hybrid

Hybrid Reactive

Spheroid

Symmetric
2.480
0.048
Dynamic Swing
A-

ERT Hybrid

Hybrid Reactive

Full Swing (modified)

Asymmetric
2.482
0.047
0.012
Reality Check
B+

S84 Beta Hybrid

Hybrid Reactive

Disturbance

Asymmetric
2.490
0.052
0.018