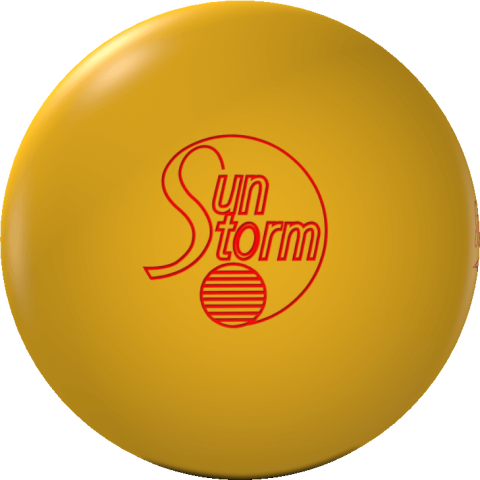 Create Custom Ball Comparison
The least radical thing about the Sun Storm Limited Edition is its color. Quite possibly the most treasured core of professionals and amateurs around the world,
Fragrance: Lemon Meringue
SPEC stands for "Storm Performance Enhanced Coverstock". The intent behind this formula was to create something that withstands the rigors every bowling ball endures each time it takes a trip down the lane; namely, the friction and oil it encounters. With SPEC, you can expect consistent performance that is as tireless as it is dynamic.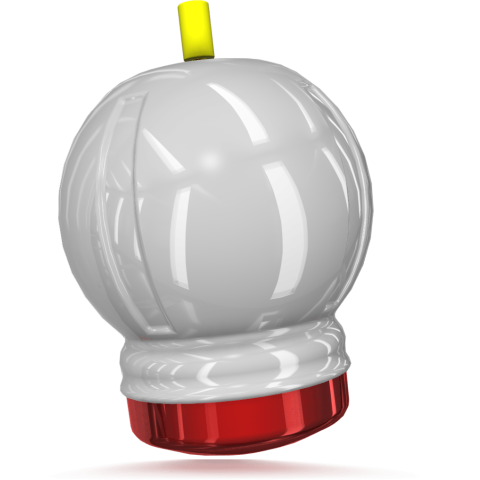 Workable and forgiving, the C3 Centripetal Control Core is a design that revs up quickly, providing a smoother change of direction downlane. This shape is beneficial for players requiring control at the breakpoint. Used only in the !Q Tour series of balls, this core is precisely designed and manufactured using proprietary technology.
Balls Similar to the Storm Sun Storm Limited Edition
Ball
Brand
Comparison Grade
Coverstock
Core
RG
Diff
MB Diff
US/Overseas Release
Discontinued
Sun Storm Limited Edition

SPEC Solid

Solid Reactive

C3 Centripetal Control

Symmetric
2.490
0.029
Bonus
A-

Forged Solid

Solid Reactive

Bonus

Symmetric
2.487
0.030
Web Tour
A-

TourV1 Solid

Solid Reactive

Spheroid TE

Symmetric
2.470
0.030
X2
A-

S59 Solid

Solid Reactive

Pod

Symmetric
2.490
0.035
!Q Tour Nano
A-

NRG Solid

Solid Reactive

C3 Centripetal Control

Symmetric
2.490
0.029
!Q Tour Edition
A-

R2S Solid

Solid Reactive

C3 Centripetal Control

Symmetric
2.490
0.029
X
B+

S57 Solid

Solid Reactive

Pod

Symmetric
2.490
0.035
Intel
B+

Ai-25

Solid Reactive

Intel Symmetric

Symmetric
2.483
0.035
Vintage Phantom
B+

Savvy Hook 2.0 Solid

Solid Reactive

Cynosure

Symmetric
2.471
0.032
Hustle Chilli
B+

VTC Solid

Solid Reactive

Hustle

Symmetric
2.530
0.030
Chemical X
B+

S55 Solid

Solid Reactive

Pod

Symmetric
2.490
0.035
Rattler
B

S. H. A. R. P.

Solid Reactive

Rattler

Symmetric
2.480
0.035
Kinetic Obsidian
B

DR-7 Solid

Solid Reactive

Modified Kinetic

Asymmetric
2.490
0.038
0.005
Venom Shock
B

Turmoil MFS (Medium Friction Solid)

Solid Reactive

Gear

Symmetric
2.480
0.034
Heat
B

DR-7 Solid

Solid Reactive

Modified Tri-Core (2021)

Symmetric
2.500
0.038
Hustle PBR (Purple/Black/Red)
B

VTC-S20

Solid Reactive

Hustle

Symmetric
2.530
0.030
Hustle INK (Ink Blue)
B

Thrilled

Solid Reactive

Hustle

Symmetric
2.530
0.030
Venom Strike
B

Atomix Arc

Solid Reactive

Gear

Symmetric
2.480
0.034
Kinetic Ruby
B

QR-6 Solid

Solid Reactive

Modified Kinetic

Asymmetric
2.490
0.038
0.005
Electrify Solid
B

Reactor Solid

Solid Reactive

Circuit

Symmetric
2.510
0.030
Heat X-Treme
B

QR-5 Solid

Solid Reactive

Modified Tri-Core

Symmetric
2.500
0.038
Hustle Camo
B

VTC Solid

Solid Reactive

Hustle

Symmetric
2.530
0.030
Eruption Pro
B

CR300 (Clean Reaction 300)

Solid Reactive

Modified Resurgence

Symmetric
2.500
0.036
Obsession Tour
B-

TourV2 Solid

Solid Reactive

Obsession Tour

Asymmetric
2.469
0.034
0.013
Pure Hammer
B-

Max-Control Solid

Solid Reactive

Classic Hammer

Symmetric
2.500
0.034