Details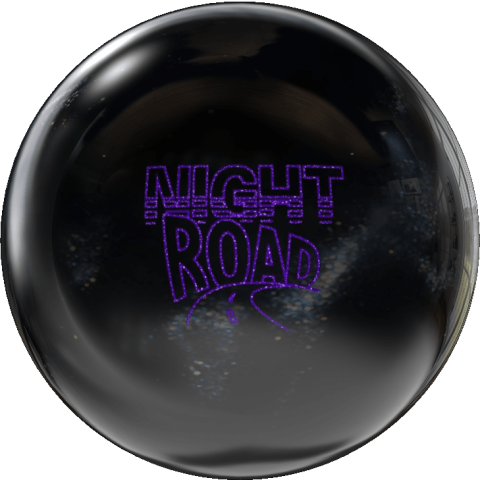 Create Custom Ball Comparison
Discontinued
The Storm Bolt doesn't just identify a Storm bowling ball. It represents over three decades of tradition, a commitment to quality, and a promise to always roll better than ever before. The covers are robust. The cores are exact. Because when the scores add up, the thrill of sending all ten back tells you that it's worth it.
Fragrance: Fruit Trifle
Traditionally, the term "hybrid" suggests that both solid and pearl components coexist within a coverstock. We saw a better way for hybrids and took it. When we joined R2S™ with NeX™ in the lab, the results exceeded our expectations. In our testing, we discovered that the Dark Code read the midlane slightly sooner than the Code Black™ thanks to its NeX foundation but produced similar backend and entry angle numbers because the chemical porosity of R2S is slightly more compact than NeX. We left nothing to chance with this one. Thus, ReX a.k.a. "Reactor Extreme" was born.
Crankers will discover this type of pearl formulation to be more versatile in average conditions. Tweeners will crave this type of reaction to play to their strengths even on fresh conditions. Strokers gain easy access to power and backend the likes of which are not easily obtained in today's high-volume environment.
The Infinite PhysiX pushes the limits of performance, tech, and design. ReX adjusts the response time to friction that's not as quick as R2S™ and not quite as slow as NeX™. What's realized is a cover that fits a far-reaching diversity of forms, approaches, and styles. The bowler's feel becomes heightened as they're more connected to a ball that responds to their release with absolute fidelity. This helps optimize traction and control in a variety of playing conditions.
Inverted Fe2 technology boasts a higher RG and differential like most other balls in the Thunder Line, but with one very important benefit: it lacks the core material that most other balls have. This enables the ball to have a much thicker shell which raises the coefficient of restitution. A higher energy transfer to the pins with less deflection upon impact is what can be expected with this design.
Shop
* This page contains affiliate links, so I may earn a small commission when you make a purchase through the links below, at no additional cost to you.
Similar Balls
Balls Similar to the Storm Night Road
Ball
Brand
Comparison Grade
Coverstock
Factory Finish
Core
RG
Diff
MB Diff
US/Overseas Release
Discontinued
Night Road

ReX

Pearl Reactive
4k Fast

Inverted Fe2

Symmetric
2.570
0.046
Swagger Showoff
A-

Bragger 1

Pearl Reactive
3000 Sanded

Crank3r

Symmetric
2.572
0.045
Supra
A-

Infusion Pearl

Pearl Reactive
5500 LSP

High Impulse

Symmetric
2.570
0.050
Honey Badger Extreme Pearl
A-

S74R Pearl

Pearl Reactive
1500 Polished

Grapnel

Asymmetric
2.570
0.041
0.008
OMG Pearl
A-

F73

Pearl Reactive
Polished

OMG!

Symmetric
2.570
0.045
Money Badger
A-

S71 Pearl

Pearl Reactive
1500 Polished

Inverted Grapnel

Asymmetric
2.570
0.044
0.008
Silver Bell
A-

Reverie 2 (RVR 2)

Pearl Reactive
2000 Sanded

High Impact

Symmetric
2.575
0.049
Bill Chrisman
A-

R2S Pearl

Pearl Reactive
Reacta Gloss

Inverted Fe2

Symmetric
2.570
0.046
Thunder Road Pearl
A-

CurelyonRS

Pearl Reactive
1500 Polished

Inverted Fe2

Symmetric
2.570
0.046
Hardcore Hammer Brawl
B+

Violent Flip

Pearl Reactive
800/1000/2000/2000 Abralon

Bullet

Symmetric
2.560
0.045
Reign
B+

R2S Pearl

Pearl Reactive
1500 Polished

C.A.M.

Symmetric
2.570
0.048
Hy-Road Pearl
B+

R2S Pearl

Pearl Reactive
1500 Polished

Inverted Fe2

Symmetric
2.570
0.046
Poison Pearl
B+

Toxin-SF

Pearl Reactive
500/1000 Siaair, Crown Factory Compound

Toxicity

Symmetric
2.564
0.054
Deviant Pearl
B+

Composite Pearl

Pearl Reactive
500 Siaair, Royal Compound

Deviant

Symmetric
2.562
0.050
0.001
Primal Rage 5-Year Anniversary LE
B+

Fusion HX

Pearl Reactive
1500 Wet Sand, Power Gel Polish

Impulse V2

Symmetric
2.550
0.050
Honey Badger
B+

S71 Pearl

Pearl Reactive
1500 Polished

Grapnel

Asymmetric
2.570
0.041
0.008
Outlook
B

Exciter Max

Pearl Reactive
500/1000/3000 Siaair, Crown Factory Compound

Outlook

Symmetric
2.533
0.047
Black Pearl Bloody Ocean
B

XRT 1221

Pearl Reactive
4000 Abralon

OBJET

Asymmetric
2.578
0.051
0.013
Black Pearl Treasure
B

XRT 1321

Pearl Reactive
4000 Sanded

OBJET

Asymmetric
2.578
0.051
0.013
Octane Burn
B

Helix SFP (Skid/Flip Pearl)

Pearl Reactive
5500 LSP

Quadfire

Symmetric
2.550
0.043
White Hot Badger
B

S71 Pearl

Pearl Reactive
1500 Polished

Lacerate

Symmetric
2.570
0.041
Damage
B

PowrKoil 18 Pearl

Pearl Reactive
500 Siaair Micro Pad, Rough Buff, High Gloss Finish

High RG Performance

Symmetric
2.571
0.045
Geek Meme Jade
B

Sweep Pearl

Pearl Reactive
3000 Polished

Geek

Symmetric
2.576
0.039
Geek Meme Sky
B

Sweep Pearl

Pearl Reactive
3000 Polished

Geek

Symmetric
2.576
0.039
Geek
B

Sweep Pearl

Pearl Reactive
4000 Polished

Geek

Symmetric
2.576
0.039