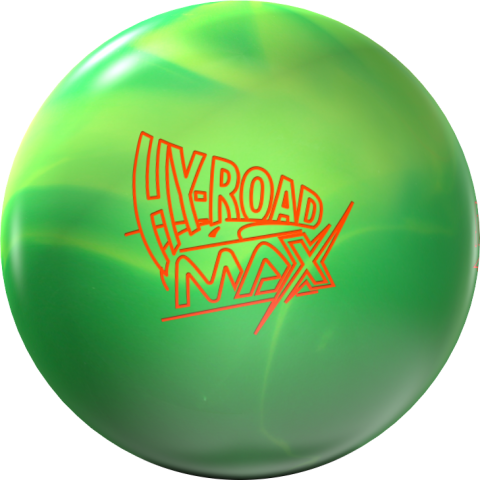 Create Custom Ball Comparison
Discontinued
The Inverted Fe2 weight block has historically had a higher RG orientation. The higher the RG, the more resistant the ball will be to changing direction as it travels down the lane.NeX first made its debut on the Axiom™, the newest touchstone from which all other balls are compared. The finishing touches clock in at 3000-grit Abralon, which has become the benchmark standard of surface profiles. As you can see, there's more to every ball than meets the eye..
Fragrance: Green Apple
Factory Finish
3000 Abralon
NRG™ has become a staple in Storm's lineup of coverstocks for nearly a decade. It's due time for an upgrade! NeX (Nano Extreme) is Storm's earliest reading cover to date. NeX Solid was remarkably earlier hooking than NRG on any pattern, or any surface we tested it on. Our standardized durability and longevity tests showed NeX created 11% more entry angle and 9.6% more overall hook after 50 shots compared to a fresh NRG cover. Simply put, NeX gives more midlane read than ever WITHOUT sacrificing any backend! Wow.
Inverted Fe2 technology boasts a higher RG and differential like most other balls in the Thunder Line, but with one very important benefit: it lacks the core material that most other balls have. This enables the ball to have a much thicker shell which raises the coefficient of restitution. A higher energy transfer to the pins with less deflection upon impact is what can be expected with this design.
Balls Similar to the Storm Hy-Road Max
Ball
Brand
Comparison Grade
Coverstock
Core
RG
Diff
MB Diff
US/Overseas Release
Discontinued
Hy-Road Max

NeX Solid

Solid Reactive

Inverted Fe2

Symmetric
2.570
0.046
Wild Streak
A-

SureTrax-S19

Solid Reactive

Mutated Rotary

Symmetric
2.600
0.048
Hy-Road Nano
A-

NRG Solid

Solid Reactive

Inverted Fe2

Symmetric
2.570
0.046
Hy-Road X
A-

R2X Solid

Solid Reactive

Inverted Fe2

Symmetric
2.570
0.046
Thunder Road
A-

Curelyon Solid

Solid Reactive

Inverted Fe2

Symmetric
2.570
0.046
Torrent
B+

R2S Solid

Solid Reactive

Booster HV

Symmetric
2.560
0.044
Hy-Road Solid
B+

R2S Solid

Solid Reactive

Inverted Fe2

Symmetric
2.570
0.046
Poison
B+

Toxin-R

Solid Reactive

Toxicity

Symmetric
2.564
0.054
Deviant
B+

Composite V Solid

Solid Reactive

Deviant

Symmetric
2.562
0.050
0.001
Reign of Power
B+

PFT Solid

Solid Reactive

C.A.M.

Symmetric
2.570
0.048
Reign of Fire
B+

R2S Solid

Solid Reactive

C.A.M.

Symmetric
2.570
0.048
Outlook Solid
B+

Exciter Max Solid

Solid Reactive

Outlook

Symmetric
2.533
0.047
Ripcord Flight
B+

Turmoil Max

Solid Reactive

Oblivion

Symmetric
2.530
0.047
Victory Road Solid
B+

R2S Solid

Solid Reactive

Inverted Fe3

Symmetric
2.560
0.052
Hardcore Hammer Grind
B

Violent

Solid Reactive

Bullet

Symmetric
2.560
0.045
Honey Badger Intensity
B

S70 Solid

Solid Reactive

Grapnel 2.0

Asymmetric
2.540
0.048
0.012
Drive
B

R2S Nano Hybrid

Hybrid Reactive

Dual-Drive

Symmetric
2.570
0.050
Infamous
B

Envy Solid

Solid Reactive

Infamous

Symmetric
2.559
0.052
Outlaw
B

Inception Solid

Solid Reactive

Caliber

Symmetric
2.570
0.048
Ripcord
B

Infusion

Solid Reactive

Oblivion

Symmetric
2.530
0.047
Chronic Paranoia
B

Agitator Solid

Solid Reactive

Oblivion

Symmetric
2.530
0.047
Supra Enzo
B

Infusion Hybrid

Hybrid Reactive

High Impulse

Symmetric
2.570
0.050
EPX T1
B

Catalyst

Solid Reactive

EPX

Symmetric
2.573
0.040
Fight
B

R4S Solid

Solid Reactive

Iron Cross

Symmetric
2.620
0.043
T10 Limited Edition
B

Coercion MFS (Medium Friction Solid)

Solid Reactive

Thrust

Symmetric
2.540
0.052