Details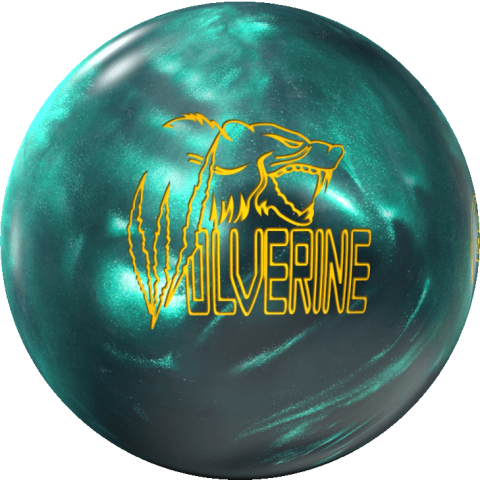 Create Custom Ball Comparison
Discontinued
Just when you thought it was safe to go back into the woods...the Wolverine™ Dark Moss attacks!! Featuring the incredibly versatile S70™ Pearl Cover with an all new finish, this animal will handle more oil than its predecessor while not sacrificing any backend. The Lacerate 2.0™ Core is the premier weight block within the Global line for moving in and opening your angles. Max backend never looked so good.
The venerable S70 Cover, in its pearl form, will ignore the front part of the lane and unleash its full power on the backend. By offering it in a pearl version we have ensured that this ball will not hook early. This cover has been purposely engineered to help you combat dry heads and tighter backends. Feel free to move in and let this ball do its thing on medium conditions.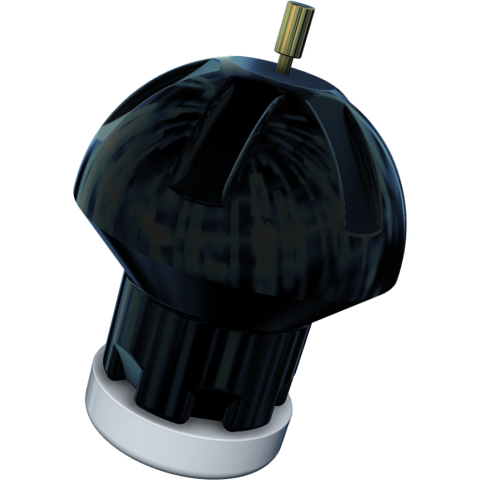 The Lacerate 2.0 Core is the combination of two of the most successful cores of all time for Global. The top portion is that of the Honey Badger, while the bottom portion is that of the Badger. By merging these two amazing cores into one and adding a dense flip block, we have created an engine that will change directions unbelievably sharp. When combined with the super clean cover, the Lacerate 2.0 core will absolutely tear the back part of the lanes to pieces!
Shop
* This page contains affiliate links, so I may earn a small commission when you make a purchase through the links below, at no additional cost to you.
Similar Balls
Balls Similar to the 900 Global Wolverine Dark Moss
Ball
Brand
Comparison Grade
Coverstock
Factory Finish
Core
RG
Diff
MB Diff
US/Overseas Release
Discontinued
Wolverine Dark Moss

S70 Pearl

Pearl Reactive
4k Fast

Lacerate 2.0

Symmetric
2.540
0.053
Wolverine
A-

S70 Pearl

Pearl Reactive
4000 Abralon

Lacerate 2.0

Symmetric
2.540
0.053
Primal TV4
A-

Vicious

Pearl Reactive
2000 Wet Sand, Power Gel Polish

Thrust

Symmetric
2.540
0.052
Ruckus Schizo
A-

Class 12F

Pearl Reactive
500 Siaair, Royal Compound

Ruckus

Asymmetric
2.540
0.052
0.013
Hell Raiser Return
B+

Inciter Max Flip Pearl

Pearl Reactive
500/1000/1500 Siaair, Crown Factory Compound

Hell Raiser D.O.T.

Asymmetric
2.537
0.053
0.016
Quantum Fire Pearl
B+

PK 2016 Pearl

Pearl Reactive
500 Siaair, Crown Factory Compound

Quantum Mushroom High RG Symmetric

Symmetric
2.557
0.053
Journey
B+

TX-16 Pearl

Pearl Reactive
Reacta Gloss

F-8

Symmetric
2.520
0.053
Villain Scorn
B+

Hexion SE (Strength Enhanced)

Pearl Reactive
5000 LSP

Sinister

Asymmetric
2.550
0.053
0.018
RST X-2
B+

eTrax Plus Pearl

Pearl Reactive
1500 Polished

Roto Star Tour (RST)

Asymmetric
2.530
0.053
0.016
C•(System) ulti-max
B+

CFT ulti-max

Pearl Reactive
500/1500 Siaair, Rough Buff

Dual Flip I-Block

Asymmetric
2.535
0.050
0.017
Trend
B+

R2S Pearl

Pearl Reactive
1500 Polished

Piston

Symmetric
2.520
0.049
C•(System) 3.5
B+

CFT 3.5

Pearl Reactive
4000 Siaair Micro Pad

Dual Flip I-Block

Asymmetric
2.535
0.050
0.017
Wicked Siege
B

Propel X Pearl

Pearl Reactive
500 Siaair, Rough Buff

MACE Medium RG

Asymmetric
2.544
0.050
0.020
Fate
B

ReX

Pearl Reactive
Reacta Gloss

F-8

Symmetric
2.520
0.053
Primal Fear
B

Voracity

Pearl Reactive
5000 LSP

Impulse V2

Symmetric
2.550
0.050
Revenant
B

R3S Pearl

Pearl Reactive
Reacta Gloss

Vector

Symmetric
2.540
0.050
Cruel Intent
B

Fusion Pearl

Pearl Reactive
4000 Wet Sand

Sinister

Asymmetric
2.550
0.053
0.018
Mutant Cell Pearl
B

Cytoplasmic XL Pearl

Pearl Reactive
1500 Polished

Nucleus II

Asymmetric
2.540
0.047
0.021
Revolver
B

ConneXion Grip

Pearl Reactive
500, 4000 Siaair Micro Pad

Jack

Symmetric
2.520
0.054
Ludicrous
B

Ai-40

Pearl Reactive
500/1000 Siaair, Crown Factory Compound

Ludicrous

Asymmetric
2.535
0.050
0.012
Ripcord Velocity
B

Infusion MVP

Pearl Reactive
5500 LSP

Oblivion

Symmetric
2.530
0.047
C•(System) 2.5
B

CFT 2.5

Pearl Reactive
4000 Siaair Micro Pad

Dual Flip I-Block

Asymmetric
2.535
0.050
0.017
C•(System) 4.5
B

CFT v4.5

Pearl Reactive
500 Siaair, Rough Buff

I-Block Symmetric

Symmetric
2.570
0.053
Evil Siege
B

Propel Pearl

Pearl Reactive
4000 Siaair Micro Pad

MACE Medium RG

Asymmetric
2.544
0.050
0.020
Primal Rage
B

Fusion Pearl

Pearl Reactive
1500 Wet Sand, Power Gel Polish

Impulse V2

Symmetric
2.550
0.050